Say NO to Charging Education Job Seekers to apply for Public School jobs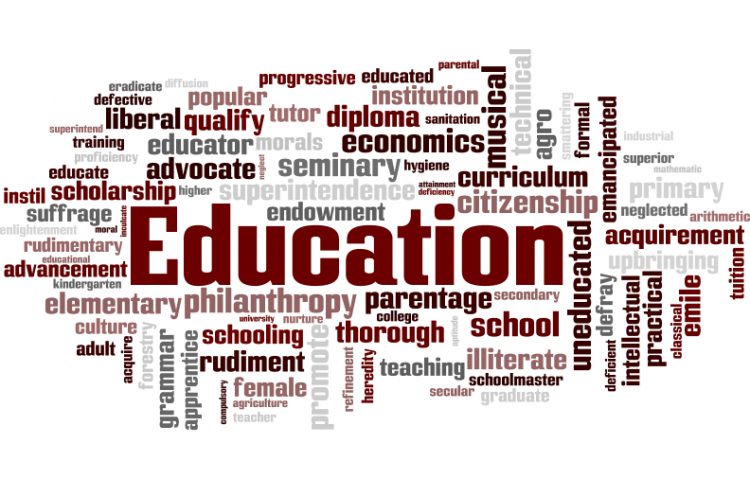 Target:

Members of Canadian and Provincial Governments and other influential organizations

Region:
Job seekers across Canada are being asked to pay a fee to apply online to jobs to work at the school districts.
There is no other Country in the OECD that charges their teachers to apply to public school jobs.  People who have to pay for this technology are both employed and unemployed. Other sites, with the very same job postings, do not charge a fee to search or apply online to the exact jobs.  In other words, the job seekers have to pay to apply online to jobs that are not exclusive to one site.
Paying to apply does not provide the job seeker additional benefits and does not maximize ones exposure.  It also doesn't differentiate "active" vs. "passive" job seekers, but merely who can afford/not afford to job hunt via their system. 
Fees paid by the unemployed or applicants to electronically transfer documents/information from a for-profit organization's site to a school board, school, or district are inappropriate. 
There are many sites that provide the same service with no charge to the job seekers, allowing job seekers to both search and apply online, receive new job posting alerts, and provide the capability for employers to locate their resume via a resume database/search feature. These sites provide the information to job seekers at no cost, as the employers pay to advertise their vacancies and pay for the ability/access to search for applicants.
When a fee is paid by job seekers, job seekers should receive additional benefits from the paid-for-service, e.g. accentuate the job seeker's resume and/or predominantly display the job seeker in the employer search results – anything to increase the job seeker's visibility to employers.  Additional pay-for services might include resume building, cover letter writing, career advice, resources, guides, or even SMS notifications and/or other real-time services.  These services should be available but not required.
It is our hope that the Education Community's voices will be heard and eliminate companies from charging job seekers to assume the cost of improving the public school boards' efficiency and pay for their technology advancement one applicant at a time.  It is our wish that job seekers have full and equal access to apply to jobs online without any associated costs.  It is our belief that the cost of improving technology and improving efficiency in today's market is not the financial burden of job seekers.
Educators' agree and their voices will be heard when petition signatures and comments are submitted to members of the Canadian and Provincial governments.. (Please take a moment to submit a comment along with your signature - your message will be sent directly to members of the Canadian and Provincial governments.)
We are encouraged and hopeful that public schools who exclusively use this type of service will reconsider their choice of using a system that charges job seekers and will do what is necessary to see that all job seekers receive fair and equal access to apply online to jobs without assessing a fee.
The authors of this petition are educators in British Columbia. We have formed a province-wide coalition to advocate for the issues addressed in this petition. Any teacher who feels that it is unfair for Canadian or Provincial or any public school, to charge its teachers to apply to jobs, directly or indirectly though a third party service, is welcome to participate in this petition.
Visit our Facebook page.
Stop ApplyToEducation.com
(Note: If you have problems validating your signature with the provided security code, please email your vote to nocosttoeducators@yahoo.com. The security code is designed to stop robot spam and ensure that the signature list is of the highest integrity.)
We, the undersigned, call upon the Canadian and Provincial Governments and the Public Employers Associations, to ensure that Canadian education job seekers have full access to apply online without fees, restrictions, or delays to provide a competitive information technology and literacy.
No Cost To Educators Group.
Contact:
Randy Furlor
NoCostToEducators@yahoo.com
You can further help this campaign by sponsoring it
The Say NO to Charging Education Job Seekers to apply for Public School jobs petition to Members of Canadian and Provincial Governments and other influential organizations was written by No Cost To Educators Group and is in the category Education at GoPetition.
Say NO to Charging Education Job Seekers to apply for Public School jobs