Save the Alum Sacred Mountain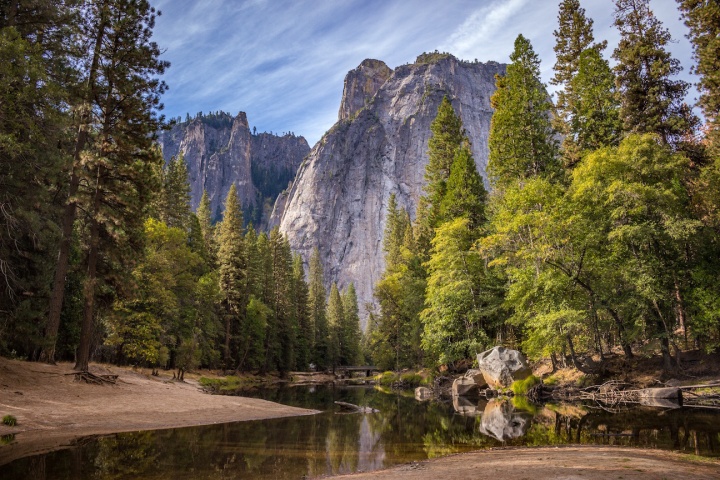 Target:

NSW Government

Region:

Website:
Project Description
This project will provide a full bypass of Bulahdelah [note: not a bypass at all, let alone a 'full' bypass] including a new crossing over the Myall River [in the floodplain downstream of the confluence of the Myall and Crawford Rivers – where a fill area has been continuously sinking for well over 12 months].
The proposed Bulahdelah Bypass [not a bypass] project comprises a new 8.5km four-lane divided highway bypass [not a bypass] … [more propaganda] from about 1.5km south of Booral Road [note: the 1.5 stretch of new highway south of Booral Road – **and its cost** – could be equally utilised for Option A – i.e. 1.5 km of Option A has already been partially constructed].
Planning approval for the project [planning approval was actually of RTA propaganda] was obtained on 9 July 2007. The scope of the project includes:
• M-class (motorway) standard, 110 km/h speed limit [note: not motorway standard and not 110 km per hour speed limit. 100 km per hour speed limit at hill crest, an approximately 25 to 30 km per hour slowing of northbound laden trucks over a distance of 900 metres, an approximately 20 km per hour slowing of southbound laden trucks over a distance of 1 kilometre, no climbing lane for northbound laden trucks, no climbing lane for southbound laden trucks, insufficiently wide median strip fails to cater for future climbing lanes together with the two future lanes necessitated by increases in traffic volume] with grade-seperated [sic] interchanges;
The Alum Mountain at Bulahdelah, the 180 metres and above portion of which is Commonwealth listed, is famous as being the only known above ground deposit of alunite in mountain form in the Southern Hemisphere. That, together with its wealth and quantity of rare flora and fauna and unique Aboriginal and non-Aboriginal heritage, makes it the only mountain of this type in existence.
The Option E 'footprint' destroys:-
A complex of highly significant Aboriginal Sacred Sites including (but not limited to) those documented in the Aboriginal Place Nomination Assessment by Umwelt Environmental Consultants – a report prepared for the NSW National Parks and Wildlife Service, June, 2003.
'The Bulahdelah mine site complex is assessed as having high local and state significance. Some historical aspects of the mine have national significance.' This wording is taken directly from page 2 of the RTA document: The Bulahdelah (Alum Mountain) Alunite Mine Site-Complex – A Cultural Heritage Assessment with Reference to the Proposed Bulahdelah Pacific Highway Upgrade Route Option E – June 2001 – Navin Officer heritage consultants Pty. Ltd..
The majority of the habitat of: Rhizanthella slateri (an extremely rare Australian native orchid which flowers beneath the surface of the soil and is of international significance); Cryptostylis hunteriana; and a rare Corybas (now misnamed dowlingii), all of which species have high protection listings.2 (Figure S7 – Page S.18 – Bulahdelah Upgrading the Pacific Highway Environmental Impact Statement – Summary – November 2004.)
Colonies and individuals of more common Australian native orchid species from an eco-tourism and heritage site which currently contains equivalent to approximately 1/10th of the Australia-wide native orchid species quantity. This includes more than 30 species which were used by Aboriginal people as food.
Dangerous (geotechnically):
The RTA was aware during the route selection stage that there is an existent landslide in the path of Option E. (On page no. 2 – 14 of the Bulahdelah Upgrading the Pacific Highway Environmental Impact Statement – Volume 6 technical paper 11 the RTA stated: 'The Colluvial area [i.e. the site of an already occurred landslide] was more extensive than estimated during the route selection stage.')
There is no mention of said landslide in either the focus group notes or the report on the Value Management Workshop, which was held on 29th & 30th August, 2000, and was the final phase of the route selection process.
The proposed highway upgrade route would be constructed up to 13 metres deep through the existing landslide and beneath overhanging cliffs so dangerous that, as has been documented by the recent Minister for Roads, they are affected by rainwater. (Copy of letter attached.3)
Two schools and a residential area are located beneath these cliffs and just below the existent landslide, which has been estimated by the RTA as being up to 25 metres deep.
In EIS Volume 6 Technical Paper 11 the following hazards have been listed:-
Please note: Three 'cuts' (numbered 2, 3, and 4 – all areas of major blasting) are located across the lower mid-slope of the Alum Mountain and are above schools and a residential area. 'Colluvium' is the word used by the RTA for the soils, boulders etc. of the landslide which is in the path of Option E. (Copy attached4 of Figure 4.1-Vol.6-Technical Paper 11.)
In areas of the identified colluvium where the depth to rock extended to 25 metres, the colluvium comprises a variety of materials including cobbles and boulders (up to 5 metres maximum size) in a silty clay-sand-gravel matrix considered to be the remnants of an ancient landslide.
Blasting is expected for 150,000 to 200,000 cubic metres of rock.
Hazard D: Large scale overall slope failure by sliding along the colluvial/bedrock or natural interface and daylighting near the toe of Cut 4.
Hazard E: Large scale overall slope failure encompassing the entire road.
'Concept design drawings indicated … proposed cuts up to 25 metres in height and … colluvial slope over 400 metres length of the preferred route at the foot of Bulahdelah ([the] Alum) mountain'.
We the undersigned demand that the NSW Government Stop the Destruction of the Sacred Alum Mountain Bulahdelah New South Wales which is being caused by the NSW Roads and Traffic Authority through Highway Construction.
You can further help this campaign by sponsoring it
The Save the Alum Sacred Mountain petition to NSW Government was written by Paul Brooks and is in the category Environment at GoPetition.
Save the Alum Sacred Mountain