Save Shelby Reilly the Border Collie From Being Deemed a Dangerous Dog and Euthanized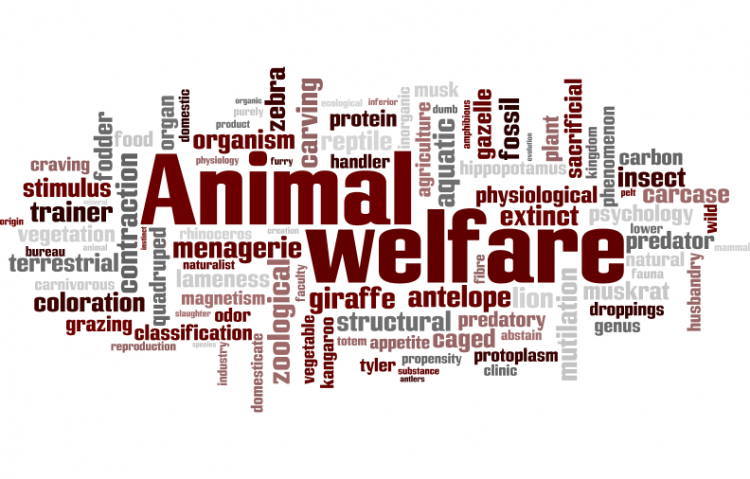 Target:

The Corporation of the Township of Zorra

Region:
Thank you to all our supporters. The results of this petition are still unknown. The Township, namely the By-Law Office Supervisor, returned my call after two weeks, admitting that they were at fault, and metioned something about the officer they sent to put me on notice - must have been confused. She did say, that she sent the officer to my home, to enforce the animal control act. I definately see a little bit of confusion here. No one is talking.
The supervisor, mentioned that there are still three rules to follow...but really, I did not let her continue to tell me what the rules were, and told her that unless someone serves me with papers, or shows me proof that my dog is a danger, we will not be treating my dog the manner they expect us to. That was three weeks ago. Again, there have been no further communications between the parties involved.
Therefore, I am closing this petition down, so that we may all move on from here. We appreciate everyone's committment and concern for Shelby. People had a lot to say, and played a huge part in keeping her safe and well. Thank you so much! You have no idea what that means to us.
In closing, Shelby was a very good dog before all of this happened, now she is even better. She knows what went down, and has not left our side yet. A true Border Collie she is!
Rachel & Shelby
On Saturday, August 14th, 2010, I Rachel Jael Reilly, of the Township of Zorra, received a visit from an Oxford County O.P.P. Officer. This officer informed me that due to complaints about my Border Collie, Shelby Reilly, being aggressive towards a neighour's pet, a Jack Russell, I may be required to euthanize my best friend, and be treated like a criminal.
The officer stated, that I will be served with papers, deeming me as a Dangerous Dog Owner in the near future. This will force me to use up all my resources, to fight to have this ugly and very untrue label removed.
There are certain mitigating factors, and the alleged attack, occurred over a month before anyone contacted me. The complainant and I had spoken about that ONE alleged incident, right after it happened, to sort things out, as good neighbours should.
The alleged incident occured right in front of my property. The Jack Russell and his owner, were in front of my house; the complainant's dog was not on a lead of any kind, and was running free to antagonize other animals. This is in contrary to Township By-Laws. This can be seen as a contributing factor, to my dog chasing after the complainant's dog.
I have lived here for 6 years, and never has complainant's dogs been controlled on a leash. In fact, not many dog owners here control or leash their animals.
In hindsight now, I guess I should have called the authorities, when I once witnessed the complainant, booting my dog around - in front of MY house.
The complainant that is having us investigated, expects everyone, but himself, to follow Township Policies regarding dogs. We never called the Township, to complain about his at-large and aggressive animal, but wish we would have now. Essentially, we were the ones trying to be good neighbours.
Many of our friends and neighbours came to us today, to show their support. ALL have mentioned that our dog is extremely well behaved, and well taken care of. All of our neighbours, have voiced concern about the complainant's dog, saying it is the one who is the real problem (defecating on other residents properties, and being aggressive towards individuals and their animals).
I was informed today, that the complainant, has had to euthanize one of his previous Jack Russell Terriers, because it was extremely aggressive, and caused injury to another. If this is true, perhaps the complainant is the problem, and this proves that he is unable to control his own animals.
Other inhabitants of this community, have stated that they are in no way afraid of my dog causing harm to their families, their health, their well-being, or their safety.
I believe, there must be some kind of personal conflict, that make this situation very one-sided. We are being bullied - for no rational reason whatsoever. One month ago, the complainant, threatened to "kill" my dog.
Never, has there been any report of personal injury to any person, or animal, by my loving dog. The officer commented that he has very little knowledge himself, and provided no proof. Nothing has been produced to me to show that she has hurt a person or another animal. Yet, I was still advised to EUTHANIZE poor Shelby.
I am a level four Support Worker. Shelby, is a working dog, and currently helps support two young men with Special Needs. She also offers friendship and therapy to many others. Often, she is requested to visit people. Right now, we have an overwhelming amount of people who wish to have her with them.
If this dog is labelled as dangerous, the young men she supports will suffer. They rely on her, and make her an important part of their routines. Shelby assists individuals in maintaining their independence, and offers comfort and security. She guards and looks out for the safety, of those she supports - as do I.
Shelby, is in NO way, a dangerous dog. Children love her, can lay on her, pull her ears and tail, take away her food, and all she does is lay there.
Shelby, is simply a Border Collie, with sharp instincts, who like to support, herd, and chase, with no ill-will towards others. She is trained, obedient, Collie/Sheltie mix, and is socialized well with other dogs.
The other dog in question, would not socialize with my dog in the beginning, and was aggressive with my animal right from the start. Dogs personalities I think, reflect that of their owners.
Our Collie, is only guilty of being super intelligent, and full of energy. She is extremely well-known, and valued highly, as a community dog.
My main target groups are for those who know Shelby personally, and can attest to her true nature. However, other interested individuals may also sign the petition, and leave their thoughts in the comment box. We thank you all for your time, and for caring about Shelby. If she could thank you all, she would.
UPDATE:
I have now sent a written request to the By-law Administrator, Mr. D. McLeod, who has yet to respond.
The By-law Officer, Melissa Paton, is On Leave; her emails keep bouncing back.
After I sent the initial request, for a Hearing, Mr. McLeod's emails are suddenly bouncing back to me as well. However, the request, to conduct a hearing, on behalf of Shelby, to remove the dangerous dog declaration, DID go through.
Again, no one has contacted me, or sent me any special deliveries. And, it seems apparent now, that I have been blocked, by certain By-law officials, from sending any further electronic communications. Hopefully, they received a flood of emails, from all of our supporters.
My wish, is that this petition will generate enough signatures, phone calls, and emails, to stop the Corporation of the Township of Zorra, from taking our cherished best friend from us, or making us jump through ridiculous hoops to keep her with us.
For anyone else who would like to advocate on Shelby Reilly's behalf, please sign this petition, and then contact:
Zorra Township By-Law Officer, Melissa Paton, mpaton@zorra.on.ca
(519) 485-2490 ext. 230
OR
**Chief Adminstrative Officer, Don MacLeod
dmacleod@zorra.on.ca
485-2490 ext. 226
We, the undersigned, call on the Corporation of the Township of Zorra, to eliminate the declaration of dangerous dog, and dismiss the potential for any further implications from this designation, against Shelby Reilly, and her concerned owners Rachel Reilly, Adam Reilly, and Brent Dorland.
This dog is loved and owned by many people in several counties. She is not, and never will be a threat to the safety, well-being, and health of another. We ask for total removal of all charges against us.
The Save Shelby Reilly the Border Collie From Being Deemed a Dangerous Dog and Euthanized petition to The Corporation of the Township of Zorra was written by Rachel Jael Reilly and is in the category Animal Welfare at GoPetition.
Save Shelby Reilly the Border Collie From Being Deemed a Dangerous Dog and Euthanized