Save Myrtle Creek Catchment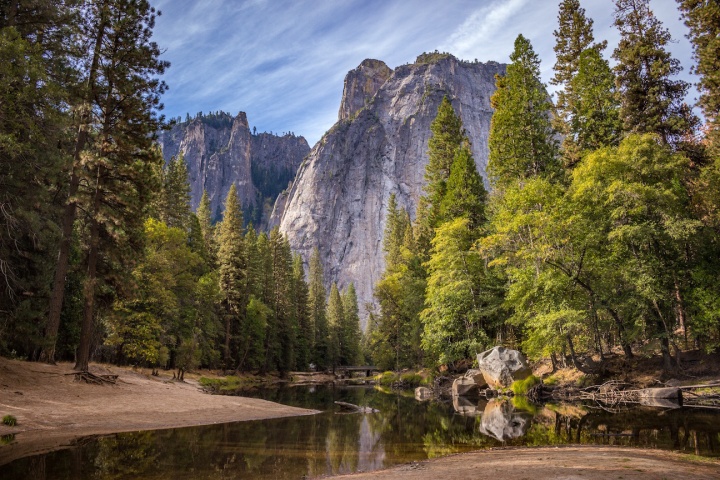 Target:

The Honourable Speaker & Members of the Legislative Assembly of New South Wales

Region:

Website:
The people of Wyndham on the NSW Far South Coast run their own independent reticulated water-supply and know well that the part of their catchment now threatened by logging is crucial to their future water security.
But Through a decade of drought Myrtle Creek's rare flow continues to sustain our town.
This water flows from a unique part of Yurammie State Forest's Special Prescription Zone, which has extensive swamps and rainforests, and tragically is now slated for logging within weeks.
The Special Prescription Zone (Forestry Management Zone 3B)was established in recognition of the area's high conservation, timber and water catchment values, as well as aesthetic reasons. It is a valuable asset for Wilderness Coast tourism.
Any forestry activities in the Yurammie SPZ are mandated to receive close assessment & application of special protections to maintain the forest's special values before any logging can be considered, but residents say their legitimate concerns are trivialised, ignored, & will be disregarded by Forests NSW who appear intent on proceeding with their logging plans.
Western Yurammie has important biodiversity values associated with rainforest, old growth and mature tall moist Eucalypt forest, soil and water catchment & is the habitat for vulnerable & rare species.
The old growth and adjoining Goodenia rainforest have been identified as being sufficient to warrant nomination to the register of the National Estate.
It is a watershed for two river systems (Towamba and Pambula) and its rainforest gullies are part of Wyndham village's water catchment.
The presence of at least 8 recorded threatened species, (Koala, Yellow-bellied Glider, Potoroo, Sooty Owl, Powerful Owl, Barking Owl, Glossy Cockatoo and Giant Burrowing Frog), rainforest, swamps and stands of old growth and mature forest means there are many values within the forest requiring protection.
Myrtle Creek catchment is vital to the survival of the isolated village of Wyndham & surrounding areas including Towamba, Myrtle Mountain, Rocky Hall & Burragate.
Myrtle Creek provides the entire water supply for the 120 residents which comprise the isolated village's 55 households, as well as the four local businesses in the town & surrounding area.
The community owned & operated water scheme also provides water for the local school and high pressure fire hydrants for the village's Rural Fire Service.
Scientific research is unanimous that harvesting results in long-term reduced forest water yield, especially of drought flows, and also leads to a drying, more fire-prone forest.
At this eleventh hour, the high water-yielding value of this forest remains unacknowledged and a halt has to be called to logging preparations now.
A real investigation is essential, and until then the Precautionary Principle must apply.
Excluding this small, special forest from harvesting might be inconvenient for the timber industry, but the long-term consequences of the demise of our once-reliable water supply, would be disastrous for this community.
Logging of these Special Prescription Zones (FMZ3B), the only such SPZ's in the Eden Regional Forest Agreement, is scheduled to commence imminently.
All residents of New South Wales Australia can help protect Myrtle Creek Catchment by signing this petition. Your signature may be the one that tips the balance in favour of our forests and catchment!
View http://myrtlecatchment.com.au for more information, as well as http://yurangalo.com.au/
The Petition of residents in the State of New South Wales brings to the attention of the House that:
1. The residents of Wyndham in the Far South Coast region of the State of New South Wales operate their own independent reticulated town water system and in drought rely on a flow of water which persists and emanates from a small part of their catchment which includes areas of swamps and rainforests in Yurammie State Forest No 133, which was declared a ''Special Prescription Zone" in the Eden Regional Forest Agreement,
2. Harvesting operations are scheduled to commence within weeks in the forests of this ''Special Prescription Zone" which threatens the reliable drought flows which until now have existed,
3. The unique drought water yielding value and community importance of this Special Prescription Zone was overlooked during investigations at the time of the Regional Forests Agreement and remains un-researched and and unacknowledged by Forests NSW, who have failed to present data which could allay concerns and who continue to trivialise this genuine and legitimate issue.
The undersigned petitioners therefore ask the Legislative Assembly to take urgent action to stop the imminent harvesting operations in that part of Yurammie State Forest No 133, which was declared a ''Special Prescription Zone" in the Eden Regional Forest Agreement, and to permanently reserve this area by including it in New South Wales National Park Estate.
You can further help this campaign by sponsoring it
The Save Myrtle Creek Catchment petition to The Honourable Speaker & Members of the Legislative Assembly of New South Wales was written by MyrtleCatchmentGroup and is in the category Environment at GoPetition.
Save Myrtle Creek Catchment