Save Humanities at London Metropolitan University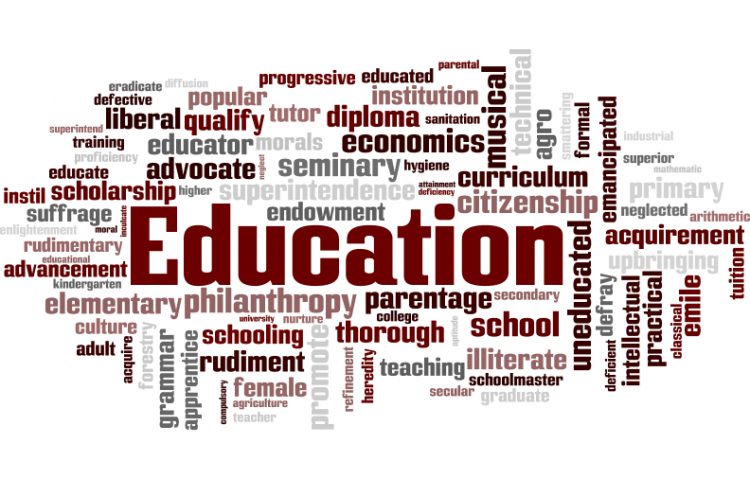 Target:

Prof Malcolm Gillies - Vice Chancellor; Roddy Gallacher - Dean of HALE faculty

Region:

Website:
London Metropolitan University is proposing to cut 70% of undergraduate courses by 2012-2013. If this proposal goes through, it will spell disaster for London Met's HALE (Humanities, Arts, Languages and Education) Faculty, effectively ending non-vocational and real critical education at the University.

Philosophy, History, Performing Arts, American Studies, Theatre Studies, Modern Languages, and many specialist areas such as Caribbean Studies, are being cut. It will also mean the end of all Joint Degrees currently running in the Faculty.

No students or members of staff in the affected areas were consulted in advance of this decision. Thousands of current – as well as potential future students – will be deprived of the opportunity to improve their lives and careers through studying these courses. Hundreds of members of staff are about to have their careers peremptorily terminated.

Recent calculations based on current student numbers suggest that the University will actually lose more income from the cuts than it can possibly save from redundancies. Malcolm Gillies claims there is no demand for these courses, but without any supporting evidence. In fact, all these courses recruit well, and are widely regarded as centres of excellence within the University: in The Guardian's 2011 Student Satisfaction Survey, LMU's Philosophy and History departments were respectively placed 29 out of 47 and 48 out of 93 (considerably higher than LMU's overall ranking); Performing Arts at LMU is recognised for its training methodology, in nurturing creativity and creating critical practitioners, whose work is experimental and socially engaged.

London Met has a student demographic of 57.2 per cent from working-class backgrounds, as opposed to a national average of 32.3 per cent. London Met also has one of the most ethnically diverse student populations in the country.

To close off access to Humanities to these students presents a reversal and shrinkage of educational opportunity of unprecedented enormity in the history of UK education and a direct attack on the community that London Met is meant to serve.

We are situated in one of the most diverse and culturally-exciting cities in the world. As an academic and media capital, the idea of a London institution, devoid of programs in Philosophy, History and Performing Arts is a frightening and bleak one indeed.

JOIN US TO SAVE HUMANITIES AT LONDON MET - TEACH LONDON MET MANAGEMENT THE VALUE OF PHILOSOPHY, THE VALUE OF HISTORY AND THE JOY OF PERFORMANCE ART.

*WHAT YOU CAN DO:*

*To support the "Save Humanities at London Met" campaign, you can take the
following actions:*

*SIGN THIS ONLINE PETITION*

*Register your protest **by **emailing the following two people:*

*Prof Malcolm Gillies, Vice Chancellor - m.gillies@londonmet.ac.uk*

*Roddy Gallacher, Dean of Faculty of Humanities, Arts, Languages and
Education - r.gallacher@londonmet.ac.uk*

*Join the Facebook groups:*

*Search: "SAVE HUMANITIES AT LONDON MET – Philosophy, History, Performing
Arts…"
http://www.facebook.com/home.php?sk=group_166555240070076*

lmusavehumanities@groups.facebook.com*

*Search: ""LMU save HALE" *
http://www.facebook.com/home.php?sk=group_159419280786641*

Thank you, in advance, for your support.

Lottie Bowater,

Co-president of LMU Philosophy Society,

philosophymet@googlemail.com
On the 14/04/11, Senior Management at London Metropolitan University revealed plans to cease recruitment on their highly popular and prestigious Philosophy, History and Performing Arts Degrees; effectively ending recruitment in academic year 2012/13.

In the light of a complete absence of consultation; decisions that were made OUTSIDE of HALE faculty; a lack of transparency and a general unwillingness to reveal the specific figures and modelling methods utilised in this decision, we call upon senior management to reverse this damaging and rash proposal.

We believe that these course closures and the deliberate subterfuge with which they are being enforced are in direct contradiction with the university's mission statement - 'Transforming Lives, Meeting Needs, Building Careers'."

We, the undersigned, call upon senior management at LMU to reverse the abhorrent and frankly archaic decision to close Philosophy, History and Performing Arts BAs, until the proper consultation has been exercised with the right and relevant staff and student bodies - YOUR ACADEMICS, THE WIDER ACADEMIC COMMUNITY AND STUDENTS WHO FUND YOUR INSTITUTION.
Sign this petition