Save Former Australian Soldier Robert langdon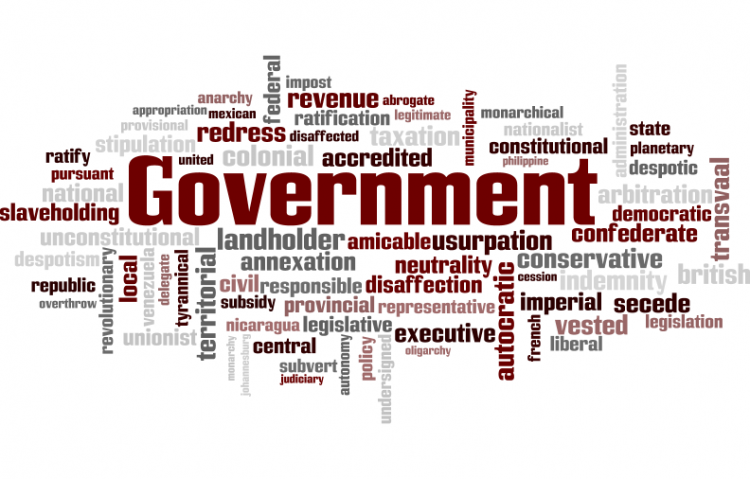 Target:

Global

Region:
Robert Langdon, 38, a private security contractor, formerly employed by Four Horsemen International is currently on death row in Pol e Charki prison in Kabul, Afghanistan for killing an Afghan colleague during a heated dispute while on convoy duty on 4 May 2008.
Mr. Langdon shot the Afghan, known only as Karim, 4 times in the head and body. Mr. Langdon is a decorated veteran of the Australian Army who served as a corporal with the 1st Battalion Royal Australian Regiment in East Timor in 2000. He served in the Australian Army form 1989 until 2004 when he switched to the Army Reserve and is a holder of the Australian Active Service Medal.
On May 4 2008 Robert Langdon was the foreign team-leader escorting a supply convoy protected by 60 guards. Karim was the Afghan team-leader. It was night when the Taliban attacked and at about 3.00am the convoy reached Maidan Shar, 40 kilometers from Kabul where Karim refused to proceed claiming the road ahead was too dangerous. A heated dispute arose between Karim and Robert Langdon and Mr. Langdon claims that when Karim reached for his pistol, he fired in self-defence. Langdon then tried to cover up the killing by lobbing a hand grenade into the truck containing Karim's body and ordering the convoy's Nepalese and Afghan guards to fire in the air to fake another Taliban attack in which it would appear Karim had been a victim. Langdon then ordered the convoy to carry on to their destination while he returned to Kabul and bought a ticket to Dubai. He was arrested as he tried to board his flight.
Robert Langdon's trial in the Afghan Court of Appeal took less than 2 hours including a 7 minute decision by the three presiding judges to decide he should hang. Robert Langdon did not deny he killed Karim but raised the plea of self-defence. In reaching the decision the court relied heavily on the written statement collected during the pre-trial investigation of Nepalese guard Chandra Singh who claimed that Karim was unarmed. However, Singh was not present at the trial and was unavailable for cross-examination as he had left Afghanistan. Judge Abdul Khalil Modafe made a mockery of questioning Mr. Langdon by answering the questions he put to him, himself, and the proceedings were interrupted when the Judge took a 5 minute phone call in court.
In handing down the death penalty to Robert Langdon, Judge Abdul Khalil Modafe told him that if he could obtain forgiveness from Karim's family by way of payment of ibra or financial compensation then this would be looked at favorably by the Supreme Court.
The latest news as of June 1 2010 is that Mr Langdon's legal representative has stated that an agreement with the victim's family has been reached as to the payment of ibra. The next stage will be to have Mr Langdon's appeal against his conviction heard by the Afghan Supreme Court. Generally, the payment of ibra which signifies the forgiveness of the victim's family is regarded favourably by Islamic courts. However, even if the Afghan Supreme Court in reviewing the case decides to commute the death sentence this is not a get-out -of jail -free card. Robert Langdon would be subjected to serve a term of imprisonment in Afghanistan which depending on its length would likely amount to a death sentence given the appalling conditions of prisons in Afghanistan. Only the Prime Minister of Australia can ensure Mr Langdon's early return to Australia by putting pressure on his Afghan counterpart, President Hamid Karzai.
It should be noted that although Robert Langdon did not deny shooting Karim, he did not have a fair trial or receive an appropriate sentence. His plea of self-defence was not given proper consideration as the Court relied entirely on the written statement made during the pre-trial investigation by a Nepalese guard who was not available for cross-questioning by the defence. The statement claimed Karim was unarmed but given the nature of the security guards presence to protect the convoy and also that the convoy has just been attacked by the Taliban - is this statement believable? The statement by the Nepalese guard amounts only to hearsay evidence and would not be admissible in any properly constituted court of law.
There is no death sentence in Australia and while there is an argument that if an individual commits a crime in a foreign country then they must abide by the consequences Robert Langdon did not have a fair trial. Robert Langdon is being held in a small cramped cell with 22 other prisoners many of whom are Taliban who frequently threaten him. He is in a very poor state mentally and physically having lost 10 lbs in weight due to the scanty and inedible rations. He is dependent on a few friends to bring him food and other necessities. Robert Langdon must not be executed. He must be immediately returned to Australia where if necessary he could serve a term of imprisonment.
Despite Australian Prime Minister Kevin Rudd's stated intention to intervene in the case the New York Times reported that the Afghan Government has told them that they have received no official protests on behalf of Robert Langdon. During his term in office the Prime Minster Kevin Rudd has proved to be long on rhetoric, short on action. The Australian Dept of Foreign Affairs (DFAT) has been actively stifling attempts to help Rob or even contact him. I had to enlist the assistance of the Shadow Minister for Foreign Affairs here to ascertain whether Mr. Langdon was receiving my letters and have met nothing but deliberate attempts to stifle my voice from speaking out on his behalf. DFAT instructed Mr. Langdon's family to "do nothing" and that is what they are doing - nothing; they are too afraid to upset DFAT in case it takes umbrage and refuses to help. As a result of the Australian government's negative attitude as far as I am aware, I am the only person actively lobbying support for Robert Langdon. This is in total contrast to British security contractor Bill Shaw imprisoned on fraud charges in Afghanistan on the back of a gross miscarriage of justice and who has a great many supporters campaigning on his behalf. Robert Langdon's plight is virtually unknown.
This year is an election year in Australia and Kevin Rudd will be going to the polls soon. He has already indicated to his Indonesian counterpart Sushilo Bambang Yudoyono in the case of the Bali Nine ( young drug-mules some of whom are under sentence of death) that he would appreciate it if the Indonesians would not execute any of them during an election year as this would be bad for his public image. I would imagine a similar quiet word has been whispered to Afghan President Hamid Karzai requesting he refrain from drawing any attention to Robert Langdon by holding off his hearing at the Supreme Court and possible hanging. A case of no political embarrassment now please and he's all yours after the election. The best case scenario for Robert Langdon would be the election of a new Liberal government under Tony Abbott; the worst case the re-election of Prime Minister Kevin Rudd and the Labour government. Every vote counts.
Meanwhile few know about Robert Langdon's situation and even fewer have shown support for him so far. What the Australian government needs is a huge wake-up call from the international community expressing suitable outrage and exerting serious pressure on Kevin Rudd to take immediate action to bring Australian citizen Robert Langdon home. If people do not speak out now how easy it will be for the Afghan government to quietly hang Robert Langdon under cover of Kevin Rudd's utter indifference?
Robert Langdon's fate has implications for all private security contractors in Afghanistan - if the Afghan government gets away with this execution a precedent will have been created. Today an Australian - tomorrow who knows who will be next?
SAVE ROB
Please submit your name, and location.
Let Rob know that there's others thinking of him.
You can further help this campaign by sponsoring it
The Save Former Australian Soldier Robert langdon petition to Global was written by Warren Tamplin and is in the category Government at GoPetition.
Save Former Australian Soldier Robert langdon