Reject Renewed US Militarism in the Philippines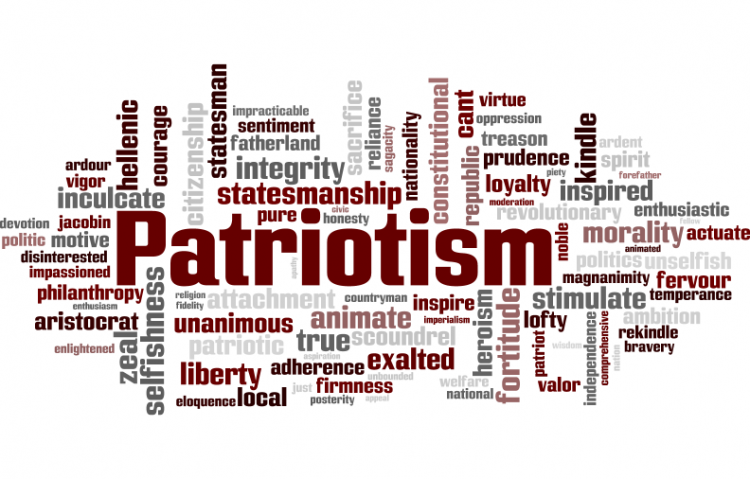 Target:

President of the Philippines

Region:

Website:
Allowing the US military presence in the Philippines has proved to be very detrimental to the country's interests.
It has heavily militarized the Philippines!
Last year, a minimum of 70 US warships docked in Subic. And every year, around 100 US aircrafts use the runway in Clark. And these figures preclude those warships and aircrafts that go directly to Mindanao and Sulu where the US has three Task Forces of elite Special Forces.
This year, from January to March 18, warships docked in Manila, Subic and Cebu. These include submarines, destroyers and frigates. These warships carried 5,000 military men. And for the Balikatan 2013, the US is now employing the MV-22B Ospreys, F/A 18 fighter jets, 19 other aircrafts and 270 Marine Corps tactical vehicles and amphibious assault vehicles.
The US forces are permanently present even if troops and vessels are on rotational deployment. The US military practically has the whole Philippine territory for its base.
This is dangerous for the Philippines and the Filipinos as this could serve as a magnet for attacks from the many enemies of the US. More than giving security to Filipinos, it endangers the lives of the people.
It has actually caused direct physical harm and even death to some Filipinos and Filipino communities. Some of these came from accidental firing, from direct assault of Filipinos by foreign troops and also from military operations that the US soldiers conducted with the Armed forces of the Philippines.
It has infringed on our national sovereignty and has grossly disregarded the country's territorial integrity.
The Philippines has a Constitution that absolutely bans nuclear weapons in Philippine territory. But, the government cannot even check for nuclear weapons in US vessels, aircrafts, storage facilities or camps.
It has a provision that foreign troops and bases are not allowed in the absence of a treaty duly passed by senates of both countries.
The Philippines cannot impose its laws on "visiting forces"; the US never allows Philippine authorities to arrest or take custody of their erring men as in the case of the "Subic Rape Case" and the officers and men of USS Guardian who were immediately shipped out of the country after the Tubbataha mishap.
It is causing grave social and environmental problems.
"Nicole" is the only case that prospered in court and was highly publicized.
The military agreements with the US have become pimping mechanisms. As prostitution has multiplied several times from pre-VFA years, abuse of women is common place in areas where US troops operate.
And, with the rise in prostitution comes also the rise in cases of drug use and addiction. Soon it will be a repeat of the problem on caring for abandoned AmerAsian children that reached 50,000 during the years of the bases.
Studies have shown that an average US soldier produces an average of 4 kilos of garbage. Five thousand US soldiers per month that stay in the Philippines for an average of five days will produce 100 tons of garbage, additional to the Philippines' already burgeoning garbage disposal problem.
The incident in November in 2012 involving the disposal of hazardous waste to the sea in Subic is instructive and a glaring demonstration of the US disregard of our environmental laws. The destruction of the country's ecosystem during live-fire exercises have yet to be assessed. But even now, USS Glenn
Guardian's running aground in Tubbataha warns us that continued operations of the US military could greatly damage not only a world heritage but a great source of food of our people.
It keeps us hostage to US impositions; it will drag us into US' wars of aggression. Therefore, the Philippines would not be contributing to world peace. The token humanitarian assistance in the form of classroom repairs, footbridge construction, building of basketball courts will never be enough to justify our acts of abetting US' crime: waging wars purportedly for peace and democracy but are actually wars for profit and imperial power.
What we can do:
1. Sign on and endorse this message and send a copy directly to the Philippine President His Excellency Benigno Aquino III
Mail: H.E. Benigno Aquino III
New Executive Building
Malacañang Palace Compound
J.P. Laurel St., San Miguel, Manila
Fax: (632) 735-8005
Email: op@president.gov.ph
Facebook: https://www.facebook.com/presidentnoy
Twitter: https://twitter.com/noynoyaquino or search @noynoyaquino
2. Encourage your family and friends to sign on and endorse this message
3. Write a Letter to the Editor; make your own expression via artwork, message icon, etc expressing your sentiment for a peaceful, nuclear-free, bases-free and independent Philippines and share them through various social media.
Please send us a copy at:
scrapvfa@lists.riseup.net
scrapvfamovt@gmail.com
https://www.facebook.com/groups/scrapvfa/
We, the undersigned, ask His Excellency Benigno C. Aquino III, President of the Philippines, to disengage from military agreements that committed the Philippines with US' militarism.
Terminate the Mutual Defense Treaty (MDT), the Visiting Forces Agreement (VFA) and the Military Logistics Support Agreement (MLSA)!
You can further help this campaign by sponsoring it
The Reject Renewed US Militarism in the Philippines petition to President of the Philippines was written by SCRAP VFA! MOVEMENT and is in the category Patriotism at GoPetition.
Reject Renewed US Militarism in the Philippines