Reduction de la population Mondiale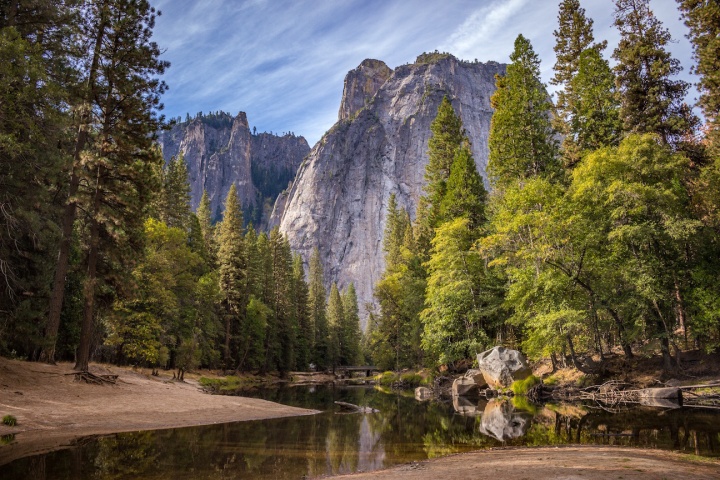 Target:

ONU

Region:
Voici environs 10 ans, j'ai commencé à développer une théorie personnelle sur la surpopulation mondiale.
Tout à commencé par un flash lorsque j'ai lu une signature d'un email qui disait à peu près ceci :
" Les plus grandes épreuves auquelle le monde aura à faire face dans les années à venir seront la surpopulation, le manque de ressources (eau, matières premières, pétrole, etc...), des pandemies de toutes sortes de maladies connues et nouvelles, des pollutions de toutes sortes (chimiques, air, eau, alimentation, etc...)"
Ces idées proviennent d'un des plus brillant génie auquel le monde à donné naissance.
Ca à capté mon attention :
CAR C'ETAIT D'ALBERT EINSTEIN, ECRIS DANS LES ANNEES 30, quand le mot écologie avait encore à être "inventé", quand la conscience d'une planète dévastée n'était même pas encore présente, quand la planète avait encore des zones inexplorées à aller découvrir!!!
Aujourd'hui, je viens de découvrir que c'est une idée véhiculée par l'Eco-Extrémiste Paul Watson dont l'origine remonte à Robert Malthus, un économiste politique Anglais qui affirmait que l'humanité avait surpeuplé la Terre.
Cette affirmation apparue pour la première fois à la fin des années 1700. !
Enfin, est il toujours inconcevable, impensable et délirant de déclarer que le monde est en grand danger : Je ne veux pas que mon enfant et ses enfants vive une vie restreinte par une terre qui se meurt.
Pourquoi est il si difficile de concevoir que NOUS DEVONS REDUIRE LA POPULATION MONDIALE IMMEDIATEMENT ?
1 enfant par couple réduit de moitié la population en une génération.
Ainsi, cela prends seulement :
1 génération, A PARTIR DE MAINTENANT, pour atteindre (6 Milliards : 2 =) 3 Milliards d'individus.
2 génération pour atteindre (3 Milliards : 2=) 1.5 Milliards d'individus.
3 génération pour atteindre (1.5 Milliard : 2=) 750 Millions d'individus : OBJECTIF DESIRABLE, mais à ce niveau les restrictions à la naissance devront être maintenues.
4 génération pour atteindre (750 M : 2=) 375 Millions d'individus : RESULTAT LE PLUS APPRECIABLE, ce niveau donne un plus grand comportement adaptatif pour laisser les individus gérer eux-même leur population.
Ce qui fait plus qu'assez d'individus sur Terre pour avoir une vie parfaite, avec une réflexion bien planifiée qui aura durée 3 ou 4 générations.
Est-ce cela que vous voulez pour vos enfants, et probablement "avec un peu de chance" pour vous ? :
1- Un visuel trés parlant en ligne ou à télécharger, fait avec powerpoint à voir de prefèrence dans Internet Explorer :
http://www.automatesintelligents.com/art/2007/fev/avenir/fullscreen.htm
2- Lettre écrite en 2070 : L'article qui va avec ce visuel : http://www.automatesintelligents.com/art/2007/fev/lettre2070.html
3- La fin certaine des civilisations
telles que nous les connaissons? : http://www.automatesintelligents.com/edito/2009/mar/edito.html
4- La bombe démographique n'est pas désamorcée : http://www.automatesintelligents.com/edito/2009/jan/edito.html
Si je compte jusquà 6 : 1, 2, 3 ,4, 5, 6
Durant le temps qu'il m'a fallu pour le faire 24 êtres humain sont nés sur terre.
Et durant l'heure qui vient nous serons 1000 êtres humains supplémentaires.
Si on avait commencé à compter ce matin et bien à la fin de la journée nous aurions étés 11 000 de plus.
Quand j'irais me coucher dans 2 jours d'ici nous serons 260 000 de plus.
100 millions de plus cette année.
Augmentation de la population en direct (fascinant !!!) :
http://www.netlingo.com/more/poptick.html
Un second en français (hypnotique!!!) :
http://www.worldometers.info/fr/
Un autre :
http://www.poodwaddle.com/popmap.swf
Un autre, cliquez sur "NOW" (maintenant) en haut vers la droite :
http://www.poodwaddle.com/earthclock.swf
Un dernier pour la route, cliquez sur "NOW" (maintenant) en haut vers la droite :
http://www.poodwaddle.com/worldclock.swf
Vous pouvez les retrouver ici, plus d'autres :
http://www.poodwaddle.com/
Stats sur la population mondiale:
http://en.wikipedia.org/wiki/World_population
Regardez les chiffres s'emballer comme des chevaux fou sur votre moniteur.
Montrez les à votre famille, vos amis, vos enfants, et dites leur que ce n'est rien, que tout va bien.
Puisqu'ils l'ont dit à la télé hier, c'est que c'est forcément vrai.
Dites leur bien, et quand ça arrivera dites leur bien de vous rappeler ce que vous leur aurez dit aujourd'hui...
Alors qu'allez-vous faire habitants de la Terre, ce vaisseau en perdition ?
Vous êtes d'accord vous aussi?
Pétition en Anglais : Reduce World Population Petition
You can further help this campaign by sponsoring it
The Reduction de la population Mondiale petition to ONU was written by john and is in the category Environment at GoPetition.
Reduction de la population Mondiale