Protect Our Youth & Stop Unconstitutional Truancy in the Schools and Courts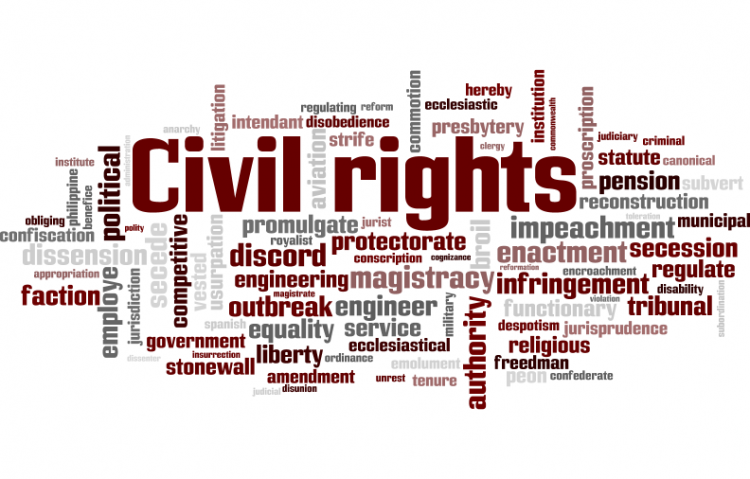 Target:

To the Board of Education

Region:
The York City District Schools has been practicing a form of extortion by using the State to exhort money in the form of fines, from the African and Latino poor population in the community by using the threat of incarceration (which further exhorts resources from the community). The rules regarding truancy are so narrow that it almost guarantees a parent a fine or imprisonment and a child to be labeled 'truant.'
York City District Schools are using this unconstitutional truancy policy as a means to criminalize the parents and using extortion against parents and children, rather than educating, our children. This criminalization of our parents and children encompasses the growing use of arrests, disciplinary alternative schools, and secured detention to marginalize our most at-risk youth and deny them access to education which is very punitive in nature. Truancy court hearings are in violation of the 5th and 14 Amendment of due process.
The York City District Schools, Children and Youth Services and the Magisterial District Courts are implementing an unfair, unjust, policy that is not being implemented correctly and that has been very vague from the very beginning. In addition to this unconstitutional truancy policy inflicted on the Africans and the Latino community, the communities are forced with parents issued summons and warrants incongruously and disciplinary alternative schools for students. Parents are required to dissipate hours proving that their children were in school or that doctors excuses were provided to the school and prove that the absences were inappropriately recorded. These are not isolated incidents; numerous parents have reported analogous experiences. These "mistakes" are unwarrantable.
This unconstitutional truancy policy is similar to zero-tolerance and it has been imposed on the poor African and Latino communities and it is punitive to parents and students without regard to individual circumstances. Even the American Bar Association has condemned zero-tolerance policies as inherently unjust: "zero tolerance has become a one-size-fits-all solution to all the problems that schools confront. It has redefined parents as negligent and irresponsible and students as criminals; with unfortunate consequences.
Unfortunately, most current [zero-tolerance] policies eliminate the common sense that comes with discretion and, at great cost to communities and to children and families, do little to improve school attendance."
We, the undersigned, demand the immediate end to the criminalization of the African and Latino community and our children in the disguise of 24 'PA' Compulsory Attendance and Truancy Elimination Plan and the zero-tolerant policies. We demand accountability for the educators of the York City District Schools of our students to implement the policies of truancy correctly and be held accountable for blunders. We demand an end of the extortion especially when the truancy policies are not being properly executed appropriately and fairly.
A Resolution:
Truancy Policies, zero-tolerance in complicity with the District Courts Must Eliminate the Unconstitutional Practices that are criminalizing the African and Latino community and Negatively Affecting Youth and Their Families and Must Ensure That the Right to Due Process is Preserved.
Submitted to the York City District School Board
WE HEREBY:
RECOGNIZE that across the country hundreds of thousands of youth are being pushed out of their schools and into the pipeline to prison.
RECOGNIZE that the parents threaten to lose custody of their children and the current unconstitutional truancy hearing do not include contact information that involves information on who to contact nor does it describe how to refute alleged truancy. Habitual truancy is a grave matter and should not be treated carelessly and the failure to provide policies that are clear and precise and executed without prejudice and to provide counsel and the court proceedings to officially be on record, denies youth and families of their rights to Due Process which violates their constitutional rights.
RECOGNIZE that the failure to provide services and supports can lead to the loss of skills, education, unemployment, isolation, and family crises including increased risk for drop outs, juvenile justice proceedings, and increased chance of incarceration, undue financial burdens, broken families and serious emotional, physical and mental health problems.
RECOGNIZE that the failure to allow for appointed counsel increases the risk of delinquency and higher drop out rates causes loss of educational opportunities which decreases their chances for success and to become productive adult citizens of our communities.
AFFIRM through signature of this resolution that the York City District School laws must be changed to help eliminate the unconstitutional practices of York City District School Board vague truancy policies and courts and protect the youth and families rights to fair Due Process and to proactively implement supportive programs to decrease the involvement of the courts and establishing funding to help eliminate any barriers to attendance by working with the YOUTH, families, school districts and community services to build on the strengths and abilities they have and creating solutions instead of causing more problems which increase their poor attendance. A better method needs to be consigned to ensure that the wherewithal of the district is being utilized to address truancy and not to criminalize or harass students and parents. Parents and students ought to be advised of their rights and the proper modus operandi for defending themselves against such an accusation
SEEK SOLUTIONS and LEADERSHIP to solve these critical problems; not to exhort money or be used as a pipe-line-to-prison.
URGE the York City District School Board to work together to eliminate these unconstitutional violations of civil rights of due process and liberties and provide appointed counsel along with services and supports to the city's youth and families to protect their civil liberties and constitutional rights.
You can further help this campaign by sponsoring it
The Protect Our Youth & Stop Unconstitutional Truancy in the Schools and Courts petition to To the Board of Education was written by Agyeman Abdul Halim and is in the category Civil Rights at GoPetition.
Protect Our Youth & Stop Unconstitutional Truancy in the Schools and Courts