Professor Nancy Lee Deserves Tenure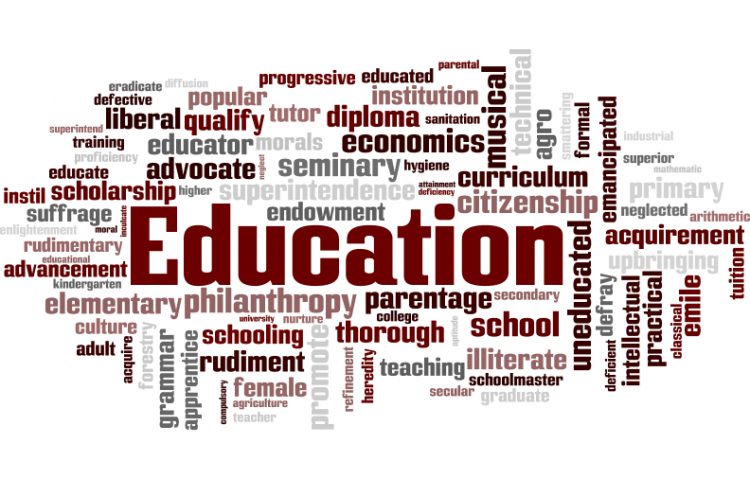 Target:

CCSN President

Region:
February 2007
Dr. Richard G. Carpenter, President of CCSN
Dr. Mike Richards, Vice President of Academic Affairs
In March of 2007, the CSN president Richard Carpenter, and the Vice President of Academic Affairs Mike Richards, denied current Full time Instructor Nancy Lee's application for tenure.
A common guess is that they are shutting down the CET department, and didn't want any more troubles than those who are already tenured by then. They have contracted out much of the work already. This will have profound influence on the students as to the legitimacy of their education and on the instructors.
We feel Professor Lee is an invaluable member of the CCSN faculty, the CET Department, and the Southern Nevada community; an irreplaceable teacher and mentor to students past, present, and hopefully future; and an important part of advancing CCSN's
Computing and Engineering Department. Which was combined 2 years ago, CIT and ET, to be called CET.
Professor Lee's greatest gift is being able to help every student feel that their curricular interests and cultural background are just as important, and their potential just as valuable, as those of any other student at CCSN. Her classes, for many students, are a kind of home. Nancy Lee consistently shows all of CCSN's declared benefits of being Pragmatic, Innovative, Diverse, Collaborative, Community driven, and Valued. We feel her value is three-fold.
1.Value to Faculty & CET Department
CCSN' faculty, particularly in the CET department, is still far from achieving the goals laid out in the Mission Statement.
a) Professor Lee has consistently drawn the highest number of student enrollment among professors who teach same courses. For example, this semester, her CIT 232 alone is already full at 22 people, which had not even made in the past 7 semesters before she started offering it this semester. The letter she received of "deferral of tenure", citing "insufficient student demand in programs you teach". Yet, all 6 of her classes this semester all made successfully, 4 of them are near full, full, or above full.
b) CET teachers have very low enrollments. Some of them offer five courses, and all five got cancelled due to insufficient enrollment. But she is not one of them. She also has excellent student evaluations, peer tenure committee recommendation, and Chair and Dean's recommendations. She even received recommendation letters from other instructors that she didn't know, but attended her workshops and found them valuable. She fulfilled her committee services by being on 2 CCSN committees, the Academic Standards Committee and various faculty search committees. She also has 2 publications accepted at national level when there were no publication requirements for CET teachers.
c) After she started teaching CIT 132 in Spring 2006, two semesters later, CIT 232 was able to make attendance goals, in full, breaking the history of continuous cancellation semester after semester, 7 semesters in the past. Thus bringing in more revenue for the school as well as having her students receive educational advances not had in quite some time. The department chair stated to her, "You revitalized our Visual Basic and Web programs."
d) Professor Lee has now been denied tenure. Yet she has been a highly successful advisor to a vast majority of CET majors, in addition to students in other departments. They trust her advice, her directorial eye on programming, and her scholastic eye on the page. They seek her out and depend on her. The mentoring and advising she provides in the department is unique. We feel strongly that Professor Lee should be part of the CET facilities at CCSN.
2.Value to Curriculum
a) Professor Lee's courses are cross-listed in the Computing and Information Technology Program; and in the Information Systems Program, within the CET Departments. Her signature courses (Programming Languages, Web Development and Networking) all address the under-served curricular interests of students in computer related courses and should be considered a vital part of the College. She actively teaches Distance Education courses and participates in Distance Education activities such as conducting workshops.
b) In teaching Intro to Web Development, Professor Lee has presented a broader narrative of the history of programming, which includes languages usually excluded. She helps her students develop an understanding of the World Wide Web and the creation of Web pages. In her other courses she incorporates teaching programs written in scripting languages like JavaScript and VBScript into HTML Web pages. Her classes always incorporate watching, interrogating, and writing on viewed programs. Without Professor Lee's continued presence at CCSN, the future of these programs is uncertain.
3. Value of Learning, Teaching & Mentoring
a) She continues to be a student herself as a Learning and Technology PhD student at University of Nevada, Las Vegas, thus passing on to her students an up to date education. Instilling in her students the devotion for learning. She also continues research focused on computer-based instruction and learning with computer education.
b) Though the College claims to be serious about fostering faculty, curricular, and student diversity at CCSN, it has bypassed a professor who advances precisely that diversity and who is one of the most extraordinary mentors to women, students of different cultures, and students of CET. She challenges her students, across racial, religious, and curricular boundaries, not only to think outside the box, but to reconstruct the box or do without it altogether.
c) She genuinely connects with students of every background, particularly women and students of different cultures. She shines in small seminar classes; tutorials; and in advising first-years, second year students preparing to declare a major, independent study candidates. She consistently helps students who feel excluded by the dominant culture at CCSN to carve out spaces for themselves.
d) Professor Lee's classroom work is reinforced by her dedication to teach her students every thing she knows. Her enthusiasm with CET is - a platform to share with future Programmers, Network Administrators, and Web Developers.
e) What Nancy Lee teaches, understands and promotes, is diversity; how to be successful as a minority, future professional or academic in America; and how a 'minority' can produce work that is fresh, what was the margin to the center. This is something the College surely cannot afford to lose.
We, the undersigned students, alumni, and parents of CCSN College, petition the President of CCSN, Dr. Richard G. Carpenter;
Vice President of Academic Affairs, Dr. Mike Richards;
Please reconsider the recent decision and make Nancy Lee a tenured professor at CCSN.
You can further help this campaign by sponsoring it
The Professor Nancy Lee Deserves Tenure petition to CCSN President was written by Tania Taylor and is in the category Education at GoPetition.
Professor Nancy Lee Deserves Tenure