Pour Denis Robert - Contre la crise - Against tax heaven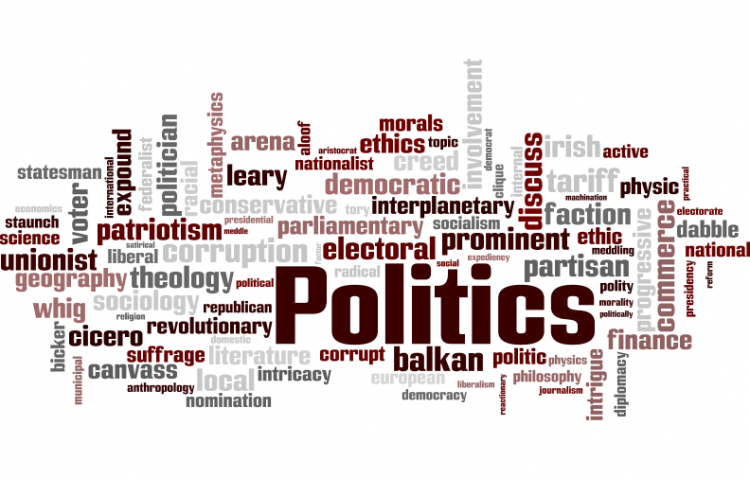 Target:

world

Region:

Website:
***** English version - bottom of this page *****
Qui a peur de Denis Robert ?
Depuis quelques jours, on peut lire dans nos quotidiens divers communiqués et un encart publicitaire grassement payé par une société financière qui accuse le journaliste Denis Robert de tous les maux. Etrange pratique que celle de ces organes de presse prestigieux qui se font payer pour passer (sans le moindre commentaire) un texte qui piétine allègrement le travail d'un confrère. Passons !
Une question reste sans réponse : comment est-il possible qu'au cœur d'une tourmente financière historique qui fait apparaître aux yeux des foules ébahies l'incompétence, l'irresponsabilité, la criminelle légèreté des dirigeants de toutes les banques du monde, ces hommes si importants qu'on voit courir à la porte des palais des Républiques pour mendier l'argent des contribuables, perdent leur temps et leur argent à tenter de museler un journaliste solitaire ?
Pour faire simple, rappelons que les chambres de compensation sont ces sociétés inventées par les banques pour simplifier et accélérer les transferts d'argent d'une banque à une autre. Mais aussi les enregistrer. L'outil est pratique. Il a un grave inconvénient : il identifie, et mémorise toutes les transactions interbancaires à travers le monde. Si la majorité de ces mouvements d'argent sont légaux, beaucoup recouvrent des activités criminelles. Et énormément finissent leurs courses dans des paradis fiscaux, à l'abri des regards importuns. La vulnérabilité du système et l'accès à l'information financière passent par ces chambres de compensation internationales.
Il suffirait que les juges aient accès à cette mémoire informatique pour relever le cheminement de l'argent de la fraude et du crime organisé. Il suffirait que cette menace existe pour que les fraudeurs à l'impôt, mais aussi les trafiquants de drogue, d'armes et d'influence retirent leur argent des banques.
Et ça, les banquiers ne le supporteraient pas. Voilà ce que Denis Robert répète depuis plus de dix ans, à travers ses articles, ses livres et ses films. Il faut abattre ce type. Ils sont légion à s'y employer.
**************************************
English version
Who's afraid of Denis Robert?
Since several days, we have been able to read in our newspapers various press releases and a most expensive advertising insert paid by a financial company which point the journalist Denis Robert as the responsible of all troubles they ever had.
Such a strange practise from prestigious press organizations to accept being paid to circulate (without the slightlest comment) a text which tramples the work of a colleague. Anyway
But a question still remains : how is it possible, at the heart of a historic financial turmoil that clearly shows incompetence, irresponsibility, and criminal inefficiency of the CEO's of many banks around the world, how is it possible that these supposedly very important persons we can see now knocking at the door of our republican administrations to beg for money paid by taxpayers, keep on wasting time and money to muzzle a lonesome journalist?
Simply put, remember that clearing companies have been created by banks to ease and accelerate the transfer of money from bank to bank and also to keep record of these transactions. The tool is practical, but has a serious drawback: it identifies, and stores all interbank transactions around the world. If the major part of these transactions are legal, many cover criminal activities and a lot of them end up in tax havens, out of sight. The vulnerability of our financial system and the access to financial information both rely on international clearing companies.
If only judges could have access to these datas they would be able to trace the flows of money and track down frauders and organized crime. This threat would be sufficient for tax evaders, but also drug, weapons and influence traffickers to withdraw their money from banks.
But bankers cannot accept that idea. That is what Denis Robert keeps on saying over and over again for more than ten years, through his articles, his books and films.
They want this guy dead, and they are legion.
Les 50 premiers signataires :
Betty Mialet (éditrice). Michel Onfray (philosophe, écrivain). Isabelle Solal (éditrice) Christophe Alévêque (humoriste). Eric Landau (galeriste). Daniel Cohn Bendit (homme politique). Lefred Thouron (dessinateur). Bernard Barrault (éditeur). Martin Messonnier (réalisateur). Lionel Duroy (écrivain) Diego Aranega (dessinateur). Fabienne Vonier (productrice). Francis Boespflug (producteur) . Jacques A. Bertrand (écrivain) Blandine Grosjean ( journaliste) Arnaud Montebourg (homme politique). Dan Frank (ecrivain). Sonia Moyersoen (directrice littéraire). Jean François Didier (journaliste) Rémi Malingrey (illustrateur). Jean François Diana (professeur université) Arnaud Baumann (photographe) Sébastien Balibar (physicien) Jean-Marcel Bouguereau (journaliste) Claude Sérillon (journaliste) Olivier Besancenot (homme politique). Paul Moreira (grand reporter). Christophe Nick (réalisateur) Florent Massot (éditeur) Guy Bedos (humoriste) Bertrand Tavernier (cinéaste) Pierre Siankowski (journaliste) Antoine de Caunes (réalisateur) Denis Labayle (écrivain) Philippe Ostermann (éditeur) Bruno Gaccio (auteur) Michel Embareck (écrivain) Florence Aubenas (journaliste). Corale Scotta (productrice). Yan Lindingre (dessinateur). Frédéric Bonnaud (journaliste) Benoît Delépine (Grolandais) Gérard Filoche (homme politique) Pierre Jolivet (cinéaste). Isabelle Desesquelles (ecrivain). Pierre Péan (journaliste) Régis Latouche (professeur université) Ariane Bouissou (journaliste) Dominique Gros (maire de Metz). Hervé Déplasse (producteur). Guy Seligmann (réalisateur). Didier Porte (humoriste). Francis Kuntz (Grolandais). Hervé Déplasse (producteur). Brigitte Secousse-Louit (commerçante). Pascal Lorent (journaliste)
Son combat est aussi le nôtre
You can further help this campaign by sponsoring it
The Pour Denis Robert - Contre la crise - Against tax heaven petition to world was written by comitedesoutien and is in the category Politics at GoPetition.
Pour Denis Robert - Contre la crise - Against tax heaven