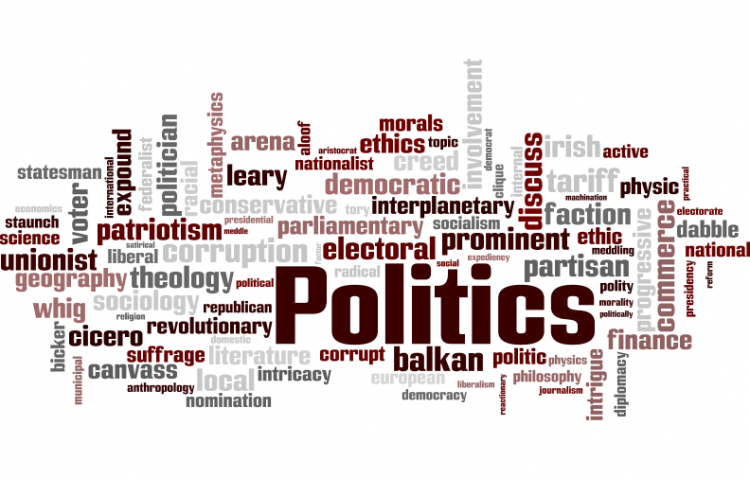 Target:

Barack Obama, Jim Webb, James A. Johnson and the Democratic National Committee

Region:

Website:
Note:
(1) I will personally send a paper copy of our petition, via-Certified Priority Mail, to the following: Barack Obama, Obama for America, Jim Webb, James A. Johnson and the Democratic National Committee. (2) Further, I will be editing signatures by capitalizing and punctuating posts where necessary - as this would help make our petition presentable to the recipients.
Summary:
Jim Webb is the junior Senator from Virginia. Webb was elected in 2006, and is a member of the Democratic Party.
We strongly urge that Senator Barack Obama select Senator Jim Webb as his Vice Presidential running mate. If Obama is indeed a proponent of "Change," then he would not select Senator Hillary Clinton as his Vice Presidential running mate. We believe that Senator Webb would enhance Senator Obama's prospects at defeating the McCain ticket. Arguably, Senator Webb has the military background that is parallel to that of Senator McCain. Further, Webb may assist Obama in pulling the demographic attracted to McCain.
On February 28, 2008, Senator Webb introduced an enhancement to the GI Bill that would dramatically increase educational compensation for American servicemen. Senator McCain opposed such enhancement. This came to the dismay of about 30,000 veterans who delivered a petition to Senator McCain. In Contrast, both Senators Obama and Webb have signed as a co-sponsor and sponsor, respectively.
The following are some highlights of Senator Jim Webb:
- 2007 to current: Democratic Senator of Virginia
- 1987: Served as Secretary of the Navy under President Reagan
- 1984: Served as Assistant Secretary of Defense for Reserve Affairs under President Reagan
- 1977: Worked on the staff of the House Committee on Veterans Affairs and taught at the United States Naval Academy.
- 1975: Graduated from Georgetown Law School
- 1968-1972: Served as a U.S. Marine Corps military officer in the Vietnam War. While in Vietnam, Webb earned a Navy Cross, Silver Star, two Bronze Stars, and two Purple Hearts.
- 1968: Graduated from the United States Naval Academy.
Other Highlights:
- Senator Webb is the author of eight novels; two of which include "Fields of Fire" and "Born Fighting: How the Scots-Irish Shaped America"
- Senator Webb was the writer and executive producer of "Rules of Engagement," which starred Tommy Lee Jones and Samuel L. Jackson.
- Senator Webb sold his script for "Whiskey River" to Warner Brothers. "Whiskey River" is currently in production; it is directed and produced by Rob Reiner.
- Senator Webb has won an Emmy for his PBS coverage of the U.S. Marines in Beirut.
- Senator Webb has written articles in the following publications: American Enterprise, American Legion, Inside the Navy, Marine Corps Gazette, Naval Institute, The New York Times, Parade Magazine, Strategic Review, USA Today, The Wall Street Journal, The Washington Post, Weekly Standard.
- In an opinion piece for the New York Times, Senator Webb successfully foresaw Iraqi insurgency.
- Senator Webb is fluent in Vietnamese and is married to Corporate Lawyer, Hong Le Webb.
- Senator Webb has two children.
The Navy Cross Citation of Senator James Webb is as follows:
"The President of the United States takes pleasure in presenting the Navy Cross to James H. Webb, Jr. (106180), First Lieutenant, U.S. Marine Corps, for extraordinary heroism while serving as a Platoon Commander with Company D, First Battalion, Fifth Marines, FIRST Marine Division (Reinforced), Fleet Marine Force, in connection with combat operations against the enemy in the Republic of Vietnam. On 10 July 1969, while participating in a company-sized search and destroy operation deep in hostile territory, First Lieutenant Webb's platoon discovered a well-camouflaged bunker complex which appeared to be unoccupied. Deploying his men into defensive positions, First Lieutenant Webb was advancing to the first bunker when three enemy soldiers armed with hand grenades jumped out. Reacting instantly, he grabbed the closest man and, brandishing his .45 caliber pistol at the others, apprehended all three of the soldiers. Accompanied by one of his men, he then approached the second bunker and called for the enemy to surrender. When the hostile soldiers failed to answer him and threw a grenade which detonated dangerously close to him, First Lieutenant Webb detonated a claymore mine in the bunker aperture, accounting for two enemy casualties and disclosing the entrance to a tunnel. Despite the smoke and debris from the explosion and the possibility of enemy soldiers hiding in the tunnel, he then conducted a thorough search which yielded several items of equipment and numerous documents containing valuable intelligence data. Continuing the assault, he approached a third bunker and was preparing to fire into it when the enemy threw another grenade. Observing the grenade land dangerously close to his companion, First Lieutenant Webb simultaneously fired his weapon at the enemy, pushed the Marine away from the grenade, and shielded him from the explosion with his own body. Although sustaining painful fragmentation wounds from the explosion, he managed to throw a grenade into the aperture and completely destroy the remaining bunker. By his courage, aggressive leadership, and selfless devotion to duty, First Lieutenant Webb upheld the highest traditions of the Marine Corps and of the United States Naval Service."
Authority: Navy Department Board of Decorations and Medals
Born: February 9, 1946 at St. Joseph, Missouri
Home Town: St. Joseph, Missouri
Sources:
- http://www.washingtonpost.com/wp-dyn/content/article/2008/05/20/AR2008052002346.html
- http://www.bloomberg.com/apps/news?pid=20601039&sid=aik0SUNrVznA&refer=home
- http://elections.foxnews.com/2008/05/22/obama-mccain-spar-over-gi-bills-education-incentives/
- http://firstread.msnbc.msn.com/archive/2008/05/22/1053059.aspx
- http://abcnews.go.com/Politics/story?id=4652517
- http://www.jameswebb.com/articles/articles_main_page.htm
- http://www.jameswebb.com/articles/nytimes/iraqwarugly.htm
- http://www.homeofheroes.com/valor/1_Citations/07_RVN-nc/nc_19rvn_usmcS.html
We, the undersigned, believe that Senator Jim Webb is best suited to be the Vice President of the United States.
Further, we endorse an Obama-Webb 2008 Democratic ticket.
You can further help this campaign by sponsoring it
The Obama-Webb 2008 petition to Barack Obama, Jim Webb, James A. Johnson and the Democratic National Committee was written by William Velasco and is in the category Politics at GoPetition.
Obama-Webb 2008