Not Made in China: the taste of Australian apples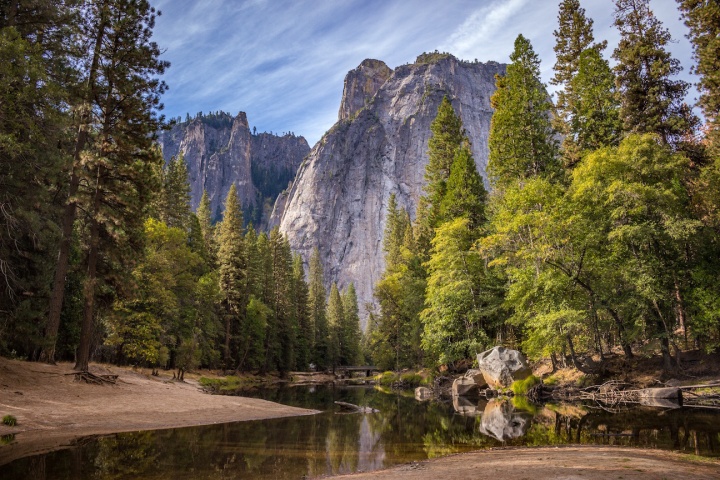 Target:

All Australians

Region:

Website:
Hi everyone
Thankyou for your support and for signing for 2010 petition against Chinese imports.
To my dismay, as many people would know already, Chinese imports are going to be allowed into Australia, albeit with strict protocols to meet.
My focus is now turning toward ways to better connect producers and consumers in Australia and help them form mutually supportive relationships. If Australian produce meets or surpasses consumers' expectations, and consumers only buy Australian grown, then there won't be a market for imports, and they won't come, even if permitted.
That's the ideal world I'm trying to build.
Thankyou again.
BACKGROUND
My family grows apples in Manjimup, Western Australia, and I think you should know that a final report from Biosecurity Australia recommends allowing Chinese apple imports subject to quarantine conditions. So we are very close to seeing Chinese apples onto our supermarket shelves. But China has pests and diseases that could potentially decimate our apple industry.
We believe that Biosecurity Australia's risk analysis report is flawed, on the basis that it puts the onus on China to say how risky it would be for us to import their apples. But wouldn't Chinese exporters have a vested interest in finding a low risk outcome? We think it should be Australia authorities determining whether or not imported produce poses too greater a threat to our clean, green environment.
As farmers, WE ARE DOING OUR LEVEL BEST to produce delicious, clean, and fair fruit for you. If Chinese apples are allowed in without stringent import risk analyses, we face having new diseases and pests to combat: among them, European canker, oriental fruit moth, and apple brown rot.
THE COST WILL BE HUGE. It will cost our pristine growing environment, it will cost our production methods, it will cost the reputation of our industry, it may cost you at the supermarket, and eventually, it may even cost you your Australian-grown apples.
Come on Biosecurity Australia: you're our last line of defense. In this case the risk is too great, and the consequences too dire. We demand a review of the report.
We've got until MAY 2 to appeal the final report from Biosecurity Australia, and let our pollies know how we feel.
What you can do TO HELP:
1) Add your name to our petition.
2) Become a fan on Facebook:NOT MADE IN CHINA: the taste of AUSTRALIAN APPLES.
3) You can also email IRAAP@@daff.gov.au and quote BAA 2010/08- Provisional final import risk analysis report for fresh apple fruit from the People's Republic of China.
4) If you're really keen, lobby your local pollie. Contact details for relevant ministers are below, and there's a cut and paste letter for you if you don't want to write your own:
Federal Agriculture Minister Tony Burke tony.burke.mp@aph.gov.au
WA Premier Colin Barnett wa-government@dpc.wa.gov.au
WA Agriculture Minister Tony Redman Minister.Redman@dpc.wa.gov.au
NSW Steve Whan office@whan.minister.nsw.gov.au;
VIC Joe Helper joe.helper@parliament.vic.gov.au
SA Michael O'Brien minag@saugov.sa.gov.au
TAS David Llewellyn David.Llewellyn@dpiw.tas.gov.au
QLD Tim Mulherin dpi@ministerial.qld.gov.au
Dear Honourable Sirs,
I would like to direct your attention to a "grassroots" online campaign began this month, of which I am a supporter: "NOT MADE IN CHINA: the taste of Australian apples". The campaign stems from Biosecurity Australia's final provisional import risk analysis report recommending the importation of fresh apple fruit to Australia from China be permitted subject to quarantine conditions ­- a recommendation I vehemently oppose. If, like the petition signatories, you are a consumer and supporter of premium quality Australian-grown apples - fairly produced and possessing unmatched integrity - then I ask you to consider the call from your constituents and contest this report.
Thank you for your time on this matter,
NAME
TOWN/CITY
STATE
Thanks for your time, and remember, buy local!
Lucinda Giblett and family Newton Brothers Orchards Manjimup, Western Australia
www.newtonorchards.com.au
This petition contests a report from Biosecurity Australia recommending the import of Chinese apples subject to quarantine conditions - a proposal that many Australian apple farmers vehemently oppose.
We understand that there would be significant quarantine protocols and processes to manage the risk. But we believe in this case the risk is too great; the potential consequences for our environment and apple industry are too dire.
We, the undersigned, demand a complete review of the report.
The Not Made in China: the taste of Australian apples petition to All Australians was written by Lucinda and is in the category Environment at GoPetition.
Not Made in China: the taste of Australian apples