New World Economic System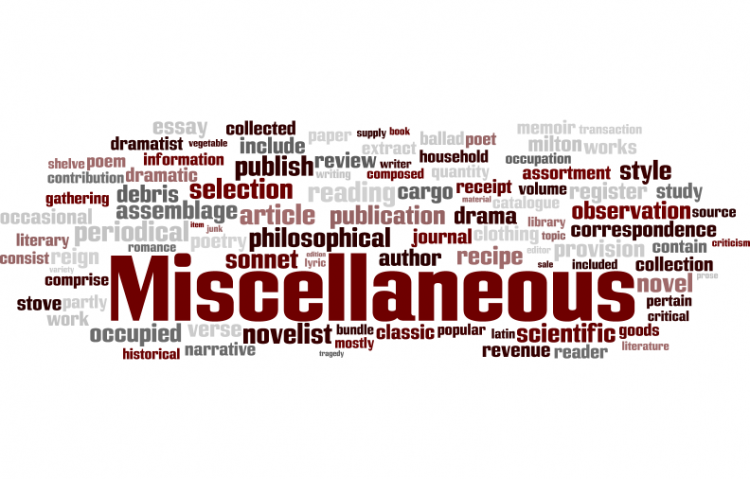 Target:

Economist, Government, Politics, Business, All People

Region:
New World Economic System with unlimited bank account and budget. It will allow you to gradually move to the lack of money exchange, create the best level of security and rather equip production and other areas with technology. All problems that arose due to financial reasons will be eliminated. New opportunities and the best standard of living will be possible for everyone. It is necessary to provide for the production of a resource using technology. There is a possibility of implementation right now, with the saving of jobs and an exchange system and further re-equipment and transformation. Thus, with the same positions, with the elimination of monetary limits - the opportunities will be expanded for everyone. Empowerment will give a great start to the implementation of the best projects at once and by itself an excellent standard of living for everyone. Everyone will be able to set their own limits and determine a measure for themselves. It will be necessary to unite the world community for jointly conducting the world economy and setting up the production of a sufficient amount of resource. A new format of factories that do not produce batch, but having the resource and technology is produced by individual orders, etc.
New World Economic System
(text translated using google translator)
The new economic system for the World Without cash flow, with unlimited accounts and budgets. (Cash exchange disappears due to unlimited everyone)
To maintain the level of production. and providing equipment with resources that are capable of working independently. Improving the quality of production and freeing up time for other tasks.
Economic system:
Setting a new economic model for states. New World Economy System.
A system with unlimited accounts for all and an unlimited state budget.
A system without money circulation (with no prices and no payment at all) - which is a logical continuation of unlimited accounts for everyone and as a result of general enrichment.
Free exchange of goods and services, unlimited access to any position in the market.
Such a decision will contribute to the speedy equipping of equipment for performing work instead of a person and an increase in time for other matters and life itself.
A new approach to employment - of their own free will and good competence, the need to produce a certain product for themselves and possibly for all or other reasons.
Thus, the quality of production and living standards will increase.
To support the production of goods at a certain level and the rest, if you wish, you must immediately decide on the issue of equipment with equipment that can work independently (with or without remote control of a person according to established algorithms). For processing fields, harvesting and storage of crops, goods delivery services, stores with a storage and dispensing system, factories with the possibility of individual orders remotely (clothes, equipment, products, toys, etc.), always available as raw materials for the production of something. Unmanned vehicles and so on.
Thus, the existing system will be supported and brought to a perfect level with subsequent development and improvement.
It can be implemented right away with the explanation that access to resources will be wide immediately, and they will be able to leave jobs if they wish after filling a post with technologies. (To support the functioning of all structures in society) Such an action will accelerate the process of introducing automatic systems.
As a sovereign state, a country has the right to introduce any economic system, model of economy, adoption, laws if they coincide with the main international conventions and human rights.
That is, the introduction of a new economic model that improves life is legal and justified.
States can agree and adopt a new economy for the whole world.
The introduction of a new economic system immediately solves many issues and prevents the emergence of many crimes that arose due to money exchange and restrictions on monetary resources. (Of course, this also depends on the psychological structure of the personality, but this can be independently corrected under a new general level of society).
The current exchange of money for services and things is conditional, standards and limits are also conditional. It's time to make other conditions and agree otherwise. To empower and develop all areas of life.
The money exchange system was invented and implemented in ancient times in the new modern technological capabilities. And it worked correctly when certain conditions were met (enough money to exchange, correctly set limits at the maximum level to ensure everyone, etc.)
In fact, it is conditional, the basis in it is a resource.
The basis of the new is also a resource, without unnecessary money circulation and the possibility of accelerated implementation of technologies, they work instead of a person. There is an opportunity for any type of activity in your free time.
Now it's right to completely switch to the new economic system.
When introducing it at the World level, it is possible to unite in the community of states and other territorial units for joint farming on the Planet. The beginning of a united world state with the best legislation universal for mankind. Peacefully by achieving the goal of unification and the disappearance of contentious issues (regarding the territory, resources), which will contribute to peace and harmony on the Planet.
Priority issues will be safety for health and the environment, an adequate level of providing resources for people and animals, the development of a level of consciousness, opportunities for doing what you love in your free time and entertainment (there will be more and more time with technology for any business). With the increase in technology and leisure time, we definitely need a new approach to employment, the level of wages and social security for the unemployed (with technical equipment everywhere there will be more and more for the better). A good limit will be the normal size for a happy life of all social benefits (buying a car, building a house and other services that can only be obtained by a citizen who works and is in a particularly profitable job). such a development and for him
The logical solution for this development is for him the introduction of a new economic system with unlimited accounts and budget, the exchange of goods and services without monetary units and equipment with automatic systems that can perform work instead of a person. Thus, each person will independently set his own limit for himself according to his measure. Regulation is possible according to universal principles (Do not let one acquire all the goods of the world, for example)
Under today's economic system, it is necessary to raise the level of the living wage to the possibility of acquiring any housing with a one-time payment - this will lead to a general increase in living standards and opportunities. Is it possible to quickly implement the idea of ​​improving the general standard of living to solve many issues with the existing device and conditions?
The best option is a quick transition to a new economic system. It will accelerate the transformation and embodiment of the best, bringing the system of life on the planet to perfect ideals for the happiness and well-being of all living. One of the main steps is the creation of full-fledged support for everyone with independent regulation of limits and maintaining the level of production of goods and services with the help of technology (which also gives freeing up time).
This is possible in the absence of restrictions - unlimited accounts or lack of cash flow equal to unlimited accounts (so as not to lead to unnecessary manipulations with payment from unlimited to unlimited). Exchange occurs freely and in accordance with the terms of the basic law.
Olga Vladimirovna Ruban
Ukraine
+380636083409
volgaruban@gmail.com
You can further help this campaign by sponsoring it
The New World Economic System petition to Economist, Government, Politics, Business, All People was written by Olga Ruban and is in the category Economic at GoPetition.
New World Economic System