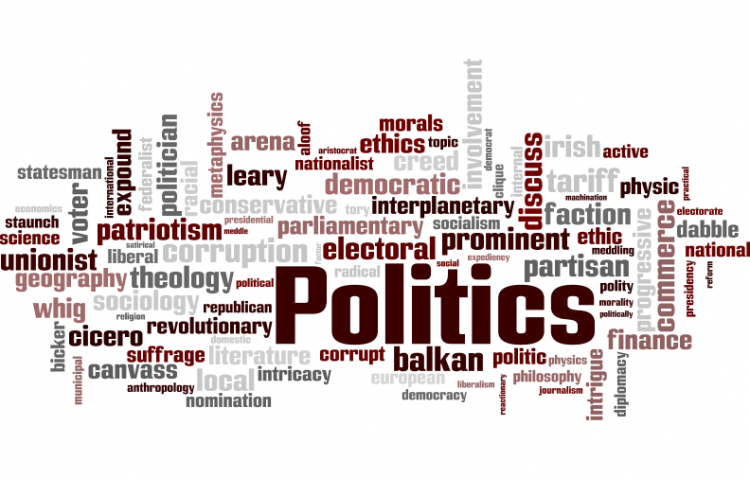 Target:

UK PM Theresa May, London Mayor Sadiq Khan,

Region:

Website:
The murder of teenager Jodie Chesney (17rs) in London on Friday 8th March and Yousef Makki only a day later in Manchester we call for action to protect our young people in the UK.
In my desire to seek answers, I Hannah Chowdhry an Essex Youth Councillor polled over 30 teenagers in my constituency and in the London Borough of Redbridge and they unanimously suggested that government funding for additional police would help ameliorate violent crime.
Young teenagers all feel more visible policing, especially through boots on the ground, would restore confidence and curtail the bravado of those carrying knives.
From my research most innocent teenagers would have no qualms with stop and search operations by police authorities. Thus, in response to the adults who have raised concerns that such stop, search and seizure operations would constitute an invasion of privacy, I and many of my peers assure you that we would most certainly rather be safe and hampered for a few moments than dead.
Concerns have been raised about the presence of local services and activities available to teenagers and my father harps on about a bygone age when most young people would have attended youth clubs, often held by churches but such facilities are now few and far between. Providing positive outlets for teenagers to interact may curtail violence as there may be a casual nexus between knife crime and boredom, loneliness and social fragmentation.
Some respondents spoke of harsher penalties and more restorative justice where perpetrators are made to listen to parents whose children they have killed or parents from other similar incidents if deemed more appropriate. This allows offenders to be witness to the painful ramifications that knife violence bears for families of the deceased and will have a transformative effect on the perpetrator and help them to amend their ways.
I believe instituting a criminal justice process that focuses on increased penalties for offenders but also adopts restorative justice elements would be most effective. That is, harsher penalties would act as a deterrent and would also ensure that offenders are taken off the streets long enough to be recipient of the appropriate counselling, rehabilitation and therapy they need to become a functioning member of society.
Despite what adults think we teenagers believe perpetrators of murder and violent crimes should be treated harshly but also made aware of the impact of their actions. However, we also believe that elements of rehabilitative and restorative justice can be embedded in the criminal justice process and that these approaches will actually facilitate lower reoffending rates and would likely help the offender re-integrate into society.
CCTV cameras in open public places must be more appropriately positioned to act as a deterrent and to catch violent criminals - software should be upgraded to offer the clearest images. Perhaps notices should advertise the fact that CCTV cameras are present to let would-be offenders know that they are being watched. Furthermore, it would be good to see an improvement in CCTV technology to facilitate better facial recognition and help catch offenders.
Young peple feel that opportunities to share our diversity in the shape of community events would help bring people together, generate a sense of community and dispel myths about other cultures which can be a source of disunity.
This could be done through local public events and local schools should be required to ensure their pupils are informed about these events and have access to volunteer opportunities.
More should be done with regards to disaffected children especially those who are financially deprived. It is obvious that many intelligent but financially-challenged young people get unwittingly drawn into drugs and gangs in an attempt to gain some sense of worth.
Better parenting classes, a robust benefits systems that reduces child poverty and access to in-school counselling services throughout the school day would not only reduce violent crime but other issues such as bullying and self-harm. Schools should adopt a zero-tolerance approach to bullying because bullying can precede violent crime and can be at the heart of many of these issues.
Furthermore, many respondents believe schools should provide and encourage participation in self-defence and first aid classes but in my opinion schools should also advise students of the reality that it is always safer to flee dangerous situations than fight - there is no shame in running.
While I have highlighted a number of issues of concern, the notion that schools are dangerous places is a faux-pas.
Every youth I received a response from suggested that they felt more safe at their school than on the streets.
Knife arches and more police at schools is not the key to a solution, although more visits from the police would be encouraging especially in sharing how they are tackling crime and where we can go for help.
Moreover, it is behaviour on our streets and the hearts and minds of young people where we should channel our focus for a safer future.
We petition the UK Government to improve counselling and rehabilitation for offenders. Restorative justice programmes that put offenders in touch with families of victims, so that they understand the severity of their crime and its far reaching consequences that devastate families- should be mandatory.
We seek improved public CCTV provision with face-recognition and improved resolution so that perpetrators of crime can be caught more effectively.
We ask for increased policing budgets and a return of the community policing programme that brought a huge reduction in crime only a decade ago.
We demand an earmarked community budget that creates resources for young people and funds community cohesion events that bring people of all diversity together.
You can further help this campaign by sponsoring it
The No knives Better Lives petition to UK PM Theresa May, London Mayor Sadiq Khan, was written by Wilson Chowdhry and is in the category Politics at GoPetition.
No knives Better Lives