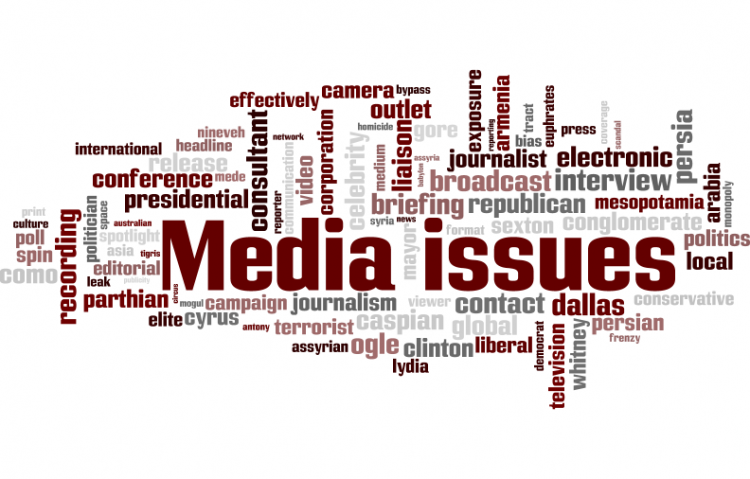 Target:

Ministres Sylvain NDOUTINGAÏ et Firmin FINDIRO

Region:

Website:
Dans leur lutte permanente pour s'affranchir des tentatives de mainmise du pouvoir en place, les journalistes de la presse privée en Centrafrique sont régulièrement menacés de commettre un crime de lèse-majesté. Le peuple centrafricain comme tous les autres peuples du monde, aspire et a droit à une information libre, pluraliste et indépendante. Ils espèrent que tous ceux qui partagent ces valeurs les rejoindront pour défendre la liberté de la presse en RCA et exiger la libération de Ferdinand Samba.
Non aux atteintes à la liberté de la presse en Centrafrique !
Non à une Justice aux ordres !
LIBEREZ FERDINAND SAMBA !
La lourdeur de la sentence qui vient d'être prononcée par le tribunal de Bangui contre le journaliste Ferdinand Samba, directeur du quotidien centrafricain Le Démocrate (10 mois de prison, 10 millions de francs CFA soit 15.000 euros au titre de dommages et intérêts à payer à M. Sylvain Ndoutingaï et un million de FCFA soit 1.500 euros d'amende à l'Etat ainsi que la suspension pour un an de la parution du titre Le Démocrate), est non seulement scandaleuse mais marque incontestablement la volonté politique du tandem des deux piliers bien connus du régime Bozizé que sont Sylvain Ndoutingaï et Firmin Findiro, d'intimider les seuls journalistes de la presse privée nationale et leurs organes qui osent révéler et dénoncer les dérives dictatoriales de ce régime agonisant et aux abois.
Alors que par pure démagogie, le régime de Bozizé a fait croire à tort à l'opinion nationale et internationale que les délits de presse étaient dorénavant dépénalisés en République centrafricaine, force est malheureusement de constater qu'il ne se passe pas un seul mois sans que des journalistes soient traqués, arbitrairement jetés en prison et poursuivis devant les tribunaux pour en réalité le crime de lèse–majesté commis par la publication dans leurs organes de presse d'articles jugés comme incitant à la haine ou subversifs ou prétendument diffamatoires à l'endroit de certains dignitaires du pouvoir.
A contrario, il ne se passe pas de jour sans que les journalistes proches du pouvoir s'étendent en injures, calomnies et imprécations à l'endroit des leaders politiques de l'opposition et leurs partis, sans être inquiétés le moins du monde ni par la Justice aux ordres de Fïndiro, ni par le Haut Conseil de la Communication encore moins par le ministre de la communication.
Les Centrafricains ne sont pas dupes de la volonté politique de l'ex-procureur de la République en service commandé auprès du Tribunal de Grande instance de Bangui devenu Garde des Sceaux et ministre de la justice, Firmin Findiro, de mettre au pas tous les magistrats qui manifestent quelque velléités d'indépendance dans l'exercice de leurs fonctions. Ce n'est pas par hasard si le juge qui a prononcé le verdict, jugé très clément par Feindiro, dans le procès des journalistes Faustin Bambou et Cyrus Emmanuel Sandy, tout aussi arbitrairement poursuivis à l'époque, comme par hasard, par un autre membre du gouvernement et pas n'importe lequel, Francis Bozizé, a été tout simplement muté auprès du tribunal de Bangassou.
C'est pourquoi, nous démocrates épris de liberté et amis de Centrafrique, jaloux de la liberté de presse dans tout pays, dénonçons et condamnons les dérives dictatoriales des dignitaires du pouvoir KNK du général président François Bozizé visant à museler les journalistes centrafricains et les empêcher de faire leur métier – dans les conditions extrêmement difficiles - d'informer l'opinion sur les conséquences inavouables de leur mauvaise gouvernance qu'ils entendent garder secrètes,
Condamnons et dénonçons les fréquentes atteintes à la liberté de la presse et les verdicts scélérats et iniques régulièrement rendus prétendument au nom du peuple, contre les journalistes et exigeons la libération immédiate et inconditionnelle de Ferdinand Samba.
You can further help this campaign by sponsoring it
The LIBEREZ FERDINAND SAMBA petition to Ministres Sylvain NDOUTINGAÏ et Firmin FINDIRO was written by N'DOUBA and is in the category Media Issues at GoPetition.
LIBEREZ FERDINAND SAMBA