Lawrence for Downtown Grocery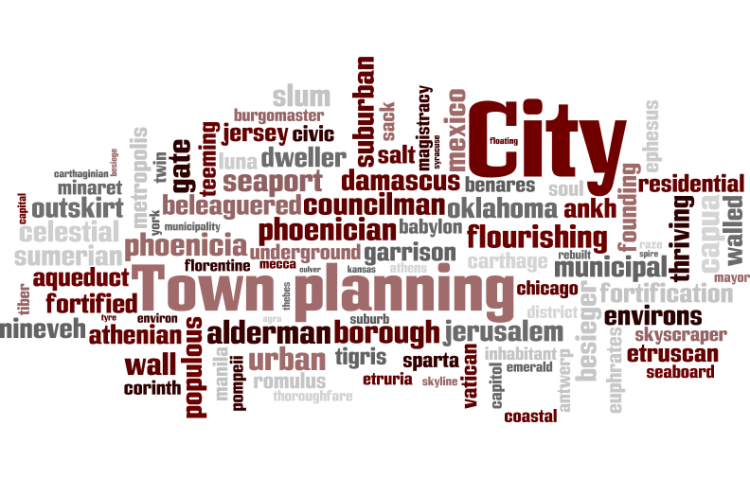 Target:

City of Lawrence Ks, City Commission

Region:

Website:
Dear commissioners:
As you are aware, the entire northeast quadrant of Lawrence lacks a full-line food store, and has not had one for many years. This has long been recognized as a serious deficit for Lawrence residents and neighborhoods near downtown. The lack of convenient grocery shopping is a continuing hindrance to neighborhood revitalization efforts. It is a particular problem for elderly and low-income residents, for whom driving a long distance is difficult or impossible.
The Lawrence Public Library has vacated the former Borders location, 700 New Hampshire St., the summer of 2014. We believe that, with participation of the City of Lawrence, a grocery store can be attracted to occupy this location.
The building is the perfect size for the new breed of smaller discount food stores, such as Aldi, Save-A-Lot and Dollar General Markets. It has a loading dock capable of accommodating a semi-trailer. Traffic counts are high on the adjacent streets. There is adequate parking on the property. In short, it has everything these retailers require.
There is no grocery outlet in the downtown Lawrence area, although there are thriving residential neighborhoods surrounding it. These neighborhoods comprise a mix of professionals, university students, retirees, and working families.
Recently, there has been a surge of high-end multi-story loft development within a block or two of this location. The 1904 Poehler Mercantile warehouse, a few blocks away has also been converted to affordable loft apartments. The entire North Lawrence neighborhood lacks a grocery outlet, and represents a large potential market.
The nearest grocery store is nearly two miles away from downtown, and is a full-price store. The need for an affordable downtown grocery store has long been recognized as an urgent need by planners, city officials, and neighborhood leaders. Placement of a grocery store in this location would surely enjoy wide support and acceptance, and we believe it would be extremely successful.
The near-term availability of the former Borders location constitutes a unique opportunity to fill the need for a central-Lawrence food store. Such an opportunity may not present itself again for many years. Therefore, it is essential that we act in concert now.
We, the undersigned, call on the City Commission of Lawrence Kansas to provide the Marketing support to attract:
The Downtown Grocery, to be located in the former Borders Books site which will prosper on its own strength. There will be no need for a Tax District, Gucci-type upscale merchandising, or nonprofit ownership. The Downtown Grocery will match the Lawrence "flavor" and image of Downtown Lawrence. The Downtown Grocery will be small in scale and affordable. The Downtown Grocery will prosper side by side with the Community Mercantile and the Farmers Market. Local farmers will have another opportunity to expand their business by marketing their produce at the Downtown Grocery. Fair-wage employment will be available at the Downtown Grocery: a first job, a forever job, a son or daughter's first job, or a supplemental job to make ends meet.
This is the corner grocery store we want back in our lives. It's a place where we can get our first cup of coffee in the morning and groceries for our favorite meal or for the holidays. We'll know the owner and exchange friendly greetings. Best friends will see each other there. The Downtown Grocery will be a place to send the kids for bread and milk when needed. Sidewalks lead us to our Downtown Grocery, making a walk to the store easy, healthy, and relaxing. Special requests are easily accommodated just by asking. The Downtown Grocery is a place to congregate, meet up with friends, and increase the quality of life in this great community.
Yes, this is the corner grocery store we all want back in our lives.
You can further help this campaign by sponsoring it
The Lawrence for Downtown Grocery petition to City of Lawrence Ks, City Commission was written by Lawrence Downtown Grocery and is in the category City & Town Planning at GoPetition.
Lawrence for Downtown Grocery