Joint Statement by Civil Society Against Banning SIS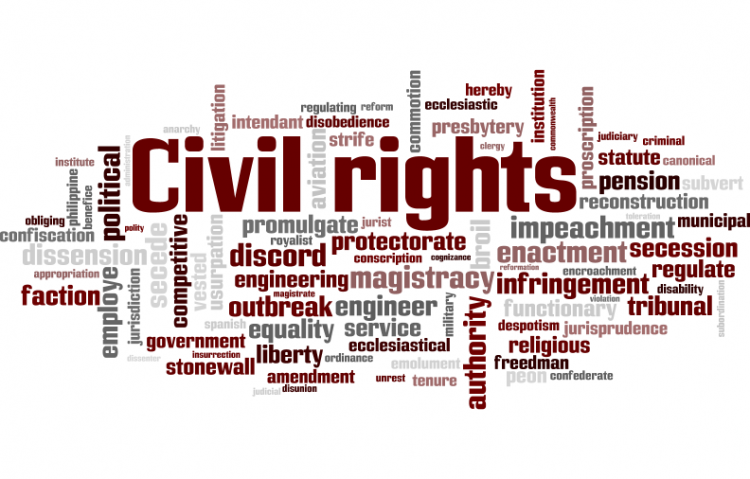 Target:

Public and organization

Region:
JOINT STATEMENT BY CIVIL SOCIETY ON PAS RESOLUTION TO BAN SISTERS IN ISLAM
JOINT STATEMENT BY CIVIL SOCIETY ON PAS RESOLUTION TO BAN SISTERS IN ISLAM
We the undersigned are deeply disturbed by the call on the part of the Pan-Malaysian Islamic Party (PAS) to have Sisters in Islam (SIS) banned and its members rehabilitated should its activities be determined to be contrary to the Islamic shariah. It is apparent to us that in making the call in the manner that it has, PAS has already formed the view that SIS should be banned and its activities brought to an end.
While we respect the freedom of members of PAS to associate in a manner that they consider appropriate or warranted as well as their freedom to express a view in association on such matters as they see fit, the members of SIS, or any other organization for that matter, are equally guaranteed those freedoms. No one person or organization has a monopoly over the right to express views on matter of public importance. The call to silence SIS and send its members for rehabilitation is an act of violence against those freedoms and their constitutional underpinnings. It also lends itself to further closure of the already narrow space of public discourse and debate that a slew of anti-expression laws have allowed Malaysians.
For Malaysia to mature into the democracy that Malaysians aspire to, it is vital that diversity, even of views, be protected and nurtured. Respect for the freedoms guaranteed to all Malaysians by the Federal Constitution, be they members of PAS or any other organization or simply individuals, is crucial to this endeavor.
The demand for action against SIS culminating in a ban is not easily reconciled with PAS public rhetoric in favour of a more democratic and inclusive Malaysia. On the contrary, the demand is wholly anti-democratic. We reiterate that though members of PAS are entitled to their views, the call for the banning of SIS is wholly unacceptable. As a matter of principle, the question of banning any organization purely for their views should not arise at all. Differences of views must be respected and, if at all, be resolved through constructive engagement.
In view of this, we urge PAS to reconsider its position and take such steps as are necessary to retract the call for action against SIS.
Signatories collected on 11 June. (Those signed after 11 June, please sign online)
ORGANISATIONS
1.Aliran
2.All Women's Action Society (AWAM)
3.Amnesty International Malaysia
4.Annexe Gallery
5.Asian-Pacific Resource and Research Centre for Women (ARROW)
6.Bahrain Women Association-For Human Developments
7.BAOBAB for Women Human Rights, Nigeria
8.Bar Council Human Rights Committee
9.Bus Users Group, Penang
10.Cakap Rakyat Group
11.Center For Policy Initiatives (CPI, Malaysia)
12.Centre for Independent Journalism
13.Centre For Orang Asli Concerns (COAC)
14.Centre For Public Studies (CPPS)
15.Citizens Think Tank
16.Civil Right Committee, KL & Selangor Chinese Assembly
17.Civil Society Committee of LLG Cultural Development Centre (LLGCSC)
18.Civil Society Initiative For Parliamentary Reform (CSI@Parliament)
19.DAP Socialist Youth (DAPSY)
20.Fahmina-institute Cirebon, Indonesia
21.Five Arts Centre
22.Friends-In-Conversation
23.Gender Studies Programme, Faculty of Arts and Science, University of Malaya
24.Group Of Concerned Citizens And Monitoring Sustainability Of Globalization
25.Health Equity Initiatives
26.Instant Cafe Theatre
27.International Movement for a JUST
28.Malaysia Youth and Students Democratic Movement (DEMA)
29.Malaysian Heart ( Blogger )
30.Middle-Eastern Graduates Centre
31.National Council Of Women's Organization (NCWO)
32.National Human Rights Society (HAKAM)
33.National Institute for Electoral Integrity
34.Organisation of Consumers Unions
35.Oriental Hearts & Mind Study Institute (OHMSI)
36.Parti Rakyat Malaysia (PRM)
37.Parti Sosialis Malaysia (PSM)
38.Penangwatch
39.Perak Women For Women Society (PWW)
40.Persatuan Bahasa Thionghua (PBT, USM)
41.Persatuan Kesedaran Komuniti Selangor (Empower).
42.Persatuan Masyarakat Selangor & Wilayah Persekutuan (PERMAS)
43.Persatuan Sahabat Wanita Selangor (PSWS)
44.Protect and Save The Children (PS the Children )
45.PT Foundation, Malaysia
46.Pusat KOMAS
47.Research for Social Advancement (REFSA)
48.Sarawak Women For Women Society (SWWS)
49.Save Ourselves (SOS, Penang)
50.Sekretariat Anak Muda Malaysia
51.Sisters In Islam (SIS)
52.Southeast Asian Centre for e-Media
53.Suara Rakyat Malaysia (SUARAM)
54.Treat Every Environment Special Sdn Bhd (TrEES)
55.Women's Aid Organization of Malaysia (WAO)
56.Women's Candidacy Initiatives (WCI)
57.Women's Centre For Change (WCC) Penang
58.Women's Learning Partnership (WLP)
59.Worker Hub For Change (WH4C)
60.Worker's Organisation
61.Writer Alliance For Media Independence (WAMI)
62.Youth for Change
63.Youth Section, KL & Selangor Chinese Assembly Hall
INDIVIDUALS
1.Toh Puan Dr. Aishah Ong
2.Tan Sri Nuraizah Abdul Hamid
3.Al-Mustaqeem Mahmod Radhi,
4.Amir Muhammad
5.Anas Zubedy
6.Angela Hijjas
7.Angela Kugathas
8.Professor Dato' Anwar Fazal
9.Beth Yahp
10.YB.Charles Santiago, MP Klang
11.YB Chong Eng, Adun, Bukit Mertajam
12.Edwin Sumun, SUMUNDA
13.YB Elizabeth Wong, Adun Bukit Lanjan
14.Faridah Merican
15.Dr. Farish A Noor
16.YB. Gan Pei Nei
17.Haris Ibrahim
18.Y.B Jenice Lee Ying Ha, Adun Teratai
19.Jimmy Tan
20.Jo Kukathas
21.Joanna Bessey
22.Joe Hasham
23.YB. Khairy Jamaluddin
24.Khoo Khay Jin
25.Kiyai Hussein, Indonesia
26.Leonard Teoh
27.Lina Tan 
28.Lim Teik Ghee
29.Mano Maniam
30.Margot Badran
31.Marina Mahathir
32.Marzuki Wahid, Indonesia
33.Dato' Dr. Michael Yeoh
34.Ng Sek San
35.Nori Abdullah
36.YB Nurul Izzah Anwar, MP Lembah Pantai
37.Dr. Nur Rufiah, Jakarta Indonesia
38.Pang Khee Teik
39.Patricia Martinez.
40.Dato' Dr. Peter Mooney
41.Rafidah Abdullah
42.Rahmat Haron
43.Tan Sri Ramon V. Navaratnam
44.Raymond Tai
45.Richard Yeoh
46.Rohana Ariffin
47.Rozaini binti Mohd Rosli, Ex-co Wanita KEADILAN
48.Sa'adiah Din
49.Shaila Koshy
50.Sharifah Zuriah
51.Sonia Randhawa
52.Sumit Mandal
53.Susanna George
54.Sushila Kukathas
55.YB Tian Chua, MP Batu
56.Dato' Dr. Toh Kin Woon,
57.Dato' V L Kiandan
58.YB Xavier Jeyakumar, Adun Sri Andalas
59.Zainah Anwar
60.Zaid Ibrahim
61.Abdul Razak Yahya
62.Abigail de Vries
63.Adeline Ooi
64.Agatha Foo Tet Sin
65.Ahmad Chik
66.Aidila Razak
67.Aireen Arbai
68.Alind
69.Aloysius Franciss Phinto
70.Aly Alias
71.Andy Yong
72.Animah Kosai
73.Ann Lee Seok Li
74.Ann Teoh
75.Anthony Fernandez
76.Angela M. Kuga Thas
77.Anthony Row
78.Apple Chan
79.Arthur Julian Joseph
80.Asma Abdullah
81.Asst Professor Dr. Fadzilah Din
82.Athari Nikash Arami Sulaeman Akbar
83.Azareena Abdul Aziz
84.Azrel Kilheeney (Malaysia)
85.Azza Basarudin, Department of Women's Studies, University of California Los Angeles (UCLA)
86.Azza Soliman
87.Badrul Hisham Bin Shaharin
88.Bernice Chauly.
89.Beverly Yong Siew Ming
90.BLTan, Middle Path
91.Brigitte Silver
92.Dr Carmen Nge
93.Carlyn Joan Lau
94.Carol Lim
95.Carol Lisa
96.Catalina Rembuyan
97.Cecilia Ng
98.CH Loh, Columnist, Off The Edge magazine
99.Charlene Rajendran, National Institute of Education, (NTU) Singapore
100.Charles Silver, McDonald Chair in Civil Procedure, University of Texas School of Law
101.Chew Hoong Ling
102.Chia Loong Thye
103.Chia Yong Tai
104.Chiong Cheng Hoow
105.Chong Su Li
106.Chong Ton Sin
107.Christina Orow
108.Christine Lim
109.Chuah Siew Eng
110.Claudia Derich, Europe
111.Dahlia Martin
112.Damian Pheny
113.Dani Teo
114.Danny Lim
115.Darmina Khaira
116.David Smythe
117.David Soong
118.Deena R. Hurwitz, Associate Professor of Law, Director, International
119.Deepa A/P Pasupathy
120.Dennis Sim
121.Derek J.Fernandez
122.Dhiren Norendra
123.Diana Wong
124.Dorian Teoh, Architecture Student
125.Doris Chew Wai Peng
126.Dr. Joanna Silver, DMD
127.Jeffrey Phang
128.Dr. Khoo Gaik Cheng, Lecturer Gender, Sexuality and Culture Australia
129.Dr. Lay Langenbach, Sunway University College
130.Dr. Lee Yueh Choo
131.Dr. Ooi Poay Lum
132.Dyal Balasingam
133.Eddin Khoo
134.Eileen Lian
135.Elizabeth Lua Kim Neo
136.En. Ameerali Bin Abas, Director, Boshwin Itsolutions,Malaysia
137.Eri Shadzrin
138.Farah Azizan
139.Fareea Ma
140.Fathonah
141.Ganeshlaxmi Nadarajan
142.George Lo
143.Goh Soonsiew 
144.Grace Yoo
145.Hadil El-Khouly
146.Hanim Hamzah, Resident Partner, Zaid Ibrahim & Co
147.Harjinder Singh
148.Hartini Abdullah
149.Hayati Mokhtar
150.Hazida Bt Hilmi
151.Helen Ting
152.Herni Hilda (Human Rights Law Clinic and Human Rights Program)
153.Ili Farhana Norhayat
154.Ineza Rousille
155.Irene Tan
156.Isham Pawan Ahmad
157.Ivy Josiah
158.Izlyn Amylia Ramli
159.Janathani
160.Janice Chong
161.Jean Lim
162.Jeong Chun-phuoc
163.Jerome Kugan
164.Jimmy Tan
165.John Baptist
166.Jonson Chong
167.Julya Oui
168.K. Shanmuga
169.Khairiah Makata
170.Khaw Veon Szu
171.Krishna Shanmugam
172.Lai Suat Yan
173.Lai Wan Teng
174.Lee Chin Ban
175.Lee Han Meng
176.Lee Huey Ying
177.Lee Shook Fong
178.Lee Siew Hwa
179.Lee Wern Ching
180.Leo Conacaud
181.Leow Mei Chern
182.Lim Teik Jin
183.Ling Lae Feei
184.Liow Moi Lee
185.Loh Boon Keat
186.Lum Seng Wa
187.Maimuna Merican
188.Mariya Bt Abdul Wahab
189.Marwa, Cairo
190.Marzuan Bt Mat Zain
191.Maureen Lua Swee Neo
192.Meera Samanther
193.Mei Ling
194.Melody Song Faye-Lynn
195.Michelle S. Gunaselan
196.Mior Aizuddin
197.Mohani Niza
198.Mohd Izwan Ibrahim
199.Mohd. Asri Alias
200.Muhamad Ridduan B. Md Kafa
201.Nadarajan Rajagopal
202.Nafhatun Athirah Mohamed Azri
203.Nah Keat Seng (National University)
204.Nareen Perumalu
205.Nasreen Ma
206.Nazreen Nizam
207.Noel Navin Dass
208.Noor Fauziana Bt A. Ameen
209.Noorul Huda Mohd Noor
210.Nor Azzah Bt Abdul Aziz
211.Nor Syakira Bt Abdul Kalam
212.Noraini Mohamad
213.Norazura Kassim
214.Noreen Ariff
215.Norzaini Mohd Zain
216.Nur Adeilla Bt Adnan Monsi
217.Nur Azrine Abd Razak
218.Nurul Wahida Bt Hasan
219.Ong Jing Cheng
220.Ong Pay Chee
221.Pah Nur
222.Pei Ling
223.Pek Koon Heng, PHD, School of International Services, American University
224.Petra Gimbad
225.Pia Kalsom Zainal Azraai
226.Prasad Nayar
227.R.N Dharmanandhan
228.Rachel Ng
229.Rahaya Bt Sahar
230.Raina Radzaif
231.Ranjeet Singh
232.Ratna Osman
233.Razlina Razali, Legal Editor Of Lexisnexis, PJ
234.Richelle Spence (Australia)
235.Robert Ho
236.Rosadah Rahmat
237.Rosalind Lua Guan Neo
238.Rose Shashila Bt Shawal
239.Rosey Wang Ma
240.Rosheen Fatima binti Abdul Mutalip
241.Ryan Lee Bhaskaran
242.S.Akbar (Indonesia)
243.Sabrina Islam
244.Said Bellari
245.Sam Sukri
246.Sandee Chew
247.Sara Ababneh, St Anthony College, University of Oxford,
248.See Chee How, Sarawak
249.Shalina Azhar
250.Sharaad Kuttan
251.Sharifah Shazana
252.Shariza Kamarudin
253.Sharon Randhawa, Performance manager
254.Shazana Agha
255.Sheenah Kantharatnam, Australia
256.Shobana Pandian
257.Shukreen Ma
258.Shyamala Manoharan
259.Sidra Lima Kaleena Sulaeman Akbar
260.Simon Suoon Sien Yong
261.Siti Hawa
262.Sona
263.Sri Laxman Sri Ramesh
264.Sri Nareendran Sri Ramesh
265.Sue Maznah
266.Sufiah Mansurdin
267.Suhaily
268.Sumay Woo
269.Sundara Vijayarengam
270.Sunitha A/P Rengasamy
271.Supriya Singh
272.Suridah Jalaluddin
273.Susan Gill
274.Susan Loo
275.Syarifatul Adibah
276.Syed A. Jamal Al-Idrus
277.tan beng hui
278.Tan Hui Voon
279.Tan Yeow Joo
280.Tang Khai Kit
281.Teh Chian Yi
282.Terrence Tan
283.Thaiyanayagi Rajagopal
284.Thanaletchuumi Letchumanan
285.Theivanai Amarthalingam, Legal Practitioner, Kuala Lumpur
286.Thency Gunasekaran
287.Tilaga
288.Tisha Zarina Zainal Abidin
289.Tjiu Hwa Jioe, Indonesia
290.Tricia Yeoh
291.U-En Ng
292.Usha Devi
293.Vadaketh George Chacko A/L V.C.George, Los Angelas
294.Vickneswari Gannason, Junior Legal Editor
295.Vijayalaxmi Nadarajan
296.Viji Nair
297.Vimala Sundram
298.Vizla Kumaresan
299.Voon Keh Jane
300.Wan Norbani Wan Noordin
301.Wong Chin Huat
302.Wong Pei Ping
303.Wong Yuen Mei
304.Yah Tyng
305.Yang Pei Keng
306.Yap Xiao Xuan
307.Yasmin Masidi
308.Yaso Nadarajah
309.Yee I- Lan Maria
310.Yushi Hedrina
311.Zarizana Abdul Aziz
312.Zoe Randhawa, Politics student
313.Zuhairah Ali
314.Zulhabri Bin Supian
You can further help this campaign by sponsoring it
The Joint Statement by Civil Society Against Banning SIS petition to Public and organization was written by Sisters in Islam and is in the category Civil Rights at GoPetition.
Joint Statement by Civil Society Against Banning SIS