Impeach Senator Richard T Moore for Suspending the Rule of Law During a Declared Health Emergency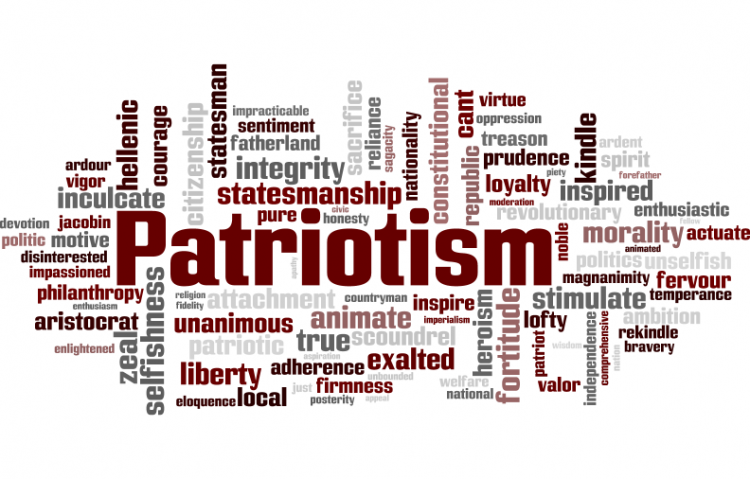 Target:

Massachusetts Residents

Region:

Website:
S. 18, 'An Act Relative to Pandemic and Disaster Preparation and Response in The Commonwealth.
The citizens of the Commonwealth of Massachusetts, hereby call for the impeachment of Senator Richard T. Moore, representing the cities and towns of Worcester County: Blackstone, Douglas, Dudley, Hopedale, Mendon, Milford, Millville, Northbridge, Oxford, Southbridge, Sutton, Uxbridge, Webster And Norfolk County: Bellingham. Senator Moore, having taken an Oath to uphold and defend the Constitution has breached this oath by sponsoring the Massachusetts State Senate Bill S. 18, (formerly S.2028)
S. 18 constitutes an act of subversion against the state and federal governments in that it attempts to authorize, under the color of law, an appointed official, unaccountable to the electorate, to suspend the rule of law during a declared health emergency. S-18 denies individual rights and protections designed to protect citizens from tyranny under the law and forces citizens to choose between potentially lethal vaccines or incarceration in a detention center. Specifically, S-18 states a public health commissioner may 403 (1) … vaccinate … individuals" (and) 409 An individual who is unable or unwilling to submit to vaccination … may be isolated or quarantined. 478 … to …private or public premises;
Warrantless Searches Bill S-18
79 permit entry into and investigation of the premises; (2) to close, direct, and compel the evacuation of, or ...
120 public health authority or its designee, an officer authorized to serve criminal process may arrest
121 without a warrant any person whom the officer has probable cause to believe has violated an
122 order given to effectuate the purposes of this subsection and shall use reasonable diligence to
123 enforce such order.
124 Any person who knowingly violates an order of the commissioner
125 or its designee, …shall be punished by imprisonment for not more than 6 months, or by
126 a fine of note more than 127 one thousand dollars, or both
This violates the U.S. Constitution Amendment 4.
Theft Evidence from Bill 2028:
94 (8) to procure, take immediate possession from any source, store, …medical
96 supplies located within the commonwealth …
This bill could endanger public officials who may face stiff resistance from citizens deathly afraid of ® Baxter, Inc.'s bioweaponized vaccines. Baxter: (*Baxter product contained live bird flu virus 27th February 2009, 3:26pm http://www.torontosun.com/news/canada/2009/02/27/8560781.html
Unlawful appropriation of resources violates the Fifth Amendment which states, No person shall be deprived of life, liberty, or property, without due process of law; nor shall private property be taken for public use, without just compensation.
Emergency Management System
Excerpt from Bill 2028: 23 (b) …, the governor may activate 24 the state comprehensive emergency management plan and its associated processes, …
28 (c) During such public health emergency or state of emergency, any person who renders
29 assistance or advice during the emergency … shall be
30 protected from liability …
The emergency management system involves federal agents from the Office of Homeland Security or FEMA. Federal agents denied help to victims during Katrina, which caused thousands of deaths, and are legally prohibited from interfering with a state's response to emergency under constitutional law, Article 1, Section 8, which requires that Congress reserve to the states respectively the training and hiring of officers. Corruption amongst public officials is commonplace. At the federal level, Congress is allowing fraudulent banking practices to deprive U.S. citizens of their property without fair compensation, The saying, "power corrupts and absolute power corrupts absolutely" is true. Public officials, being human, can't always be trusted to do what's right. That's why citizens must uphold the rule of law during a health emergency. Passage of S.18 would unlawfully strip people of their Constitutional protections, and open them up to every form of abuse, theft, poison and murder, under the color of law. It is passage of Bill 2028, which would create emergency conditions. This isn't right.
We the People of the Commonwealth of Massachusetts shall remain sovereign citizens and shall exercise our Second Amendment rights to to defend ourselves against insurgents, domestic or abroad.
The Powers Proposed in Massachusetts Pandemic Bill S-18:
 Are outside the scope of the Governor's enumerated powers.
 Violate the rule of law in a health emergency.
 Violate the rule of law in that it disempowers elected officials.
 Empowers the governor as sole authority.
 Endanger the public process by suspending rule of law.
 Endanger the public by process by allowing warrantless searches, warrantless arrests, and of private premises and forced vaccinations.
 Endanger the public by depriving them of their property without fair compensation.
 Fail to set contagion and virulence factors needed to establish a health emergency.
 Endanger the public by removing checks and balances from local government.
 Eliminate second medical opinions
 Transfer health care decision- making powers to government
 Disempower independent physicians to care for their patients.
 Empower governor's public health designees who lack accountability to electorate.
 Disempower independent health care professionals.
 Eliminate choice in health care
 Could enable Homeland Security and FEMA officials to block a victim's ability to survive because of the involvement of emergency management.
We, the undersigned, call for Senator Richard T. Moore's Impeachment.
You can further help this campaign by sponsoring it
The Impeach Senator Richard T Moore for Suspending the Rule of Law During a Declared Health Emergency petition to Massachusetts Residents was written by Laura Jackson and is in the category Patriotism at GoPetition.
Impeach Senator Richard T Moore for Suspending the Rule of Law During a Declared Health Emergency