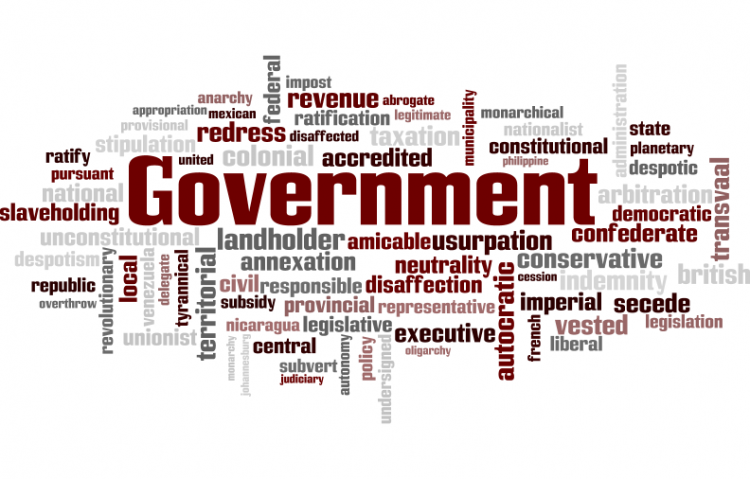 Target:

Congress & State legislatures

Region:

Website:
Thanks for those who signed. It achieved a lot.
August 8, 2006
This petition is now closed. Thanks for all who signed.
March 27, 2006
Criminal misdeeds of George W Bush and his impeachment.
ABSTRACT OF A WHITE PAPER ON IMPEACHMENT OF GEORGE W BUSH
1. This guy has shut down internet, made all sites paysites or useless search engines.
2. Given people search to Pay Sites like the phony US SEARCH, INTELLIUS[many had to complain to the FBI as US SEARCH took the money but after they refused to refund when they gave no result---INTELLIUS USES TRACKING COOKIES LIKE UUSEARCH Which is managed by a Bail jumper in India from Banglore called NATHAN;
3. Zaba search stripped info on the grounds of PRIVACY which terrorists and thieves use. No one in the world likes this detestable regime which is worst than the STALINIST AND NAZI regimes. The sooner these scumbags get out every nation,the better the world will feel.
4. When this guy was running for second term he rumored the Bin Laden convoy was about to be nabbed and was on it's way to India from Pakistan and that USAMA would be nabbed and he stole elections by calling in "EXPERTS FROM INDIA".
5. After he stole the elections, there's no talk about bin laden when he knows where USAMA IS but BUSH AND TONY BLAIR KNOW.
http://www.angelfire.com/me5/me19/
6. The guy in this banned press cutting was nabbed by Scotland Yard with the aid of FBI but the matter has been hushed up destroying all the hard work of the FBI.
7. He shut down wonderful free sites like www.abuzz.com
8. It's obvious as to who organized 9/11 .In early 2001 his ratings were extremely low and after 9/11 he became a hero.
9. Now again his ratings are low so he's come up with the phony theory Russians spying in Iraq. If Putin does start spying USA would Vanish into thin Air.
10. He called a CIA couple murdered Brutally in Afghanistan since they had collected evidence about his [Bush] involvement in 9/11 and this guy collected affidavits through move on Organizations world wide to get support.
11. When these ratings go down further then there would be another 9/11 if not in US, then in France, Australia, Spain, UK etc. and he's already opening up the wounds of victims of 9/11. The writings on the wall are clear.
12. When Bush ratings go down, 9/11 surfaces. This time there is going to be another 9/11. After all USAMA WAS A CREATED BY HIS DAD.
13. He made love with the Greatest Rogue Nation in world viz India and hyped up the phony INDO-US NUCLEAR DEAL as a cover up for getting the Gas pipeline from Iran.
14. He has two Call Centers of Money Laundering in Delhi and on his Visit to India and made LAURA BUSH a member of a phony Charitable organization organization run by an India Cop involved in the sensational murder of a Model.
15. Now he's calling TOP IT PROFESSIONALS from India who are in effect Terrorists like his EVANGLICAL GAMEPLAN given in the URL BELOW:
http://www.tehelka.com/story_main_free.asp?filename=ts013004synopsis.asp
ABSTRACT OF TEHELKA REPORT:
This could be the plot of a fevered thriller. A jingoistic president, multi-million dollar corporations, high technology, a grand if furtive mission, networks spanning the globe, and biblical invocations. Only it's real. And its got India in its crosshair.
Religious expansionism has not witnessed this scale, scope, and state resources in a long time. Detailed investigations by Tehelka reveal that American evangelical agencies have established in India an enormous, well-coordinated and strategised religious conversion plan.
The operation was launched in the early 1990s but really came into its own after George W Bush, an avowed born-again Christian, became president of the United States in 2001.
This could be the plot of a fevered thriller. A jingoistic president, multi-million dollar corporations, high technology, a grand if furtive mission, networks spanning the globe, and biblical invocations.
=> India has become a key target of pro-active evangelism; North India is the main target.
=> US-based evangelical bodies use their vast resources and manpower convert people and churches in India.
=> American intelligence has more exhaustive ethnographic maps of India than the Indian government itself.
=> Evangelist organisations dupe government agencies to enter India and conduct operations
=> Evangelists working closely with American intelligence. Each corner of India has been mapped; socio-economic groups have been identified for targeting.
Read full story…
Long Queues of Terrorists outside the office in Delhi get a Green Card after they get converted to Evangelists. This will result in a large scale religious and/or ethnic violence all over the world which will divert people's attention from his misdeeds and his 200 odd Billion Dollars in Latvia Malta, Cayman Islands [only a perverted creativity of Bush can think of such countries].
If it were Indian Intelligence/ Investigating agencies they would have looted the dirty money. He chose Latvia as Tony Blair has connections their and got a man called Peter Bleach released when he dropped sophisticated arms around Uranium Mines on December 17, 1995. Peter Bleach is an official of MI6.
13. HE's been hellbent on destroying the International Criminal Court in conspiracy with India. The man's a pain in the neck. The correct world is A---HOLE!
16. On Iraq the guy says "Forget the Past Bloodshed". Sure when Indians ruled by the Most Dangerous Italian Mafia Woman Antonia Maino alias Sonia Gandhi Starts sucking he blood.
WE WILL THEN TELL HIM "LETS FORGIVE THE PAST AND IF YOUR BLOOD HAS BEEN SUCKED DRY ,SO WHAT? YOUR BLOOD IS MORE VENOMOUS THAN THAT OF A KING COBRA!"
http://soniamainogandhi.tripod.com
READ ALL ABOUT HER AND BE SHOCKED. PLEASE CIRCULATE TO EVERYONE , ALL OVER THE WORLD.
IF CLINTON CAN BE IMPEACHED FOR LAYING MONICA LEWINSKY,WHY CAN'T BUSH BE IMPEACHED FOR ENDAGERING THE WORLD FOR ALLOWING INDIA TO NUKE THE PLANET WITH BULLET SIZED NUCLEAR WEAPONS? [SOME INFORMATION IS IN FAS.ORG]
PLEASE PASS IT ON
We, the undersigned, petition for the impeachment of George W Bush.
The Impeach Bush for 9/11 petition to Congress & State legislatures was written by mrneutrino and is in the category Government at GoPetition.
Impeach Bush for 9/11