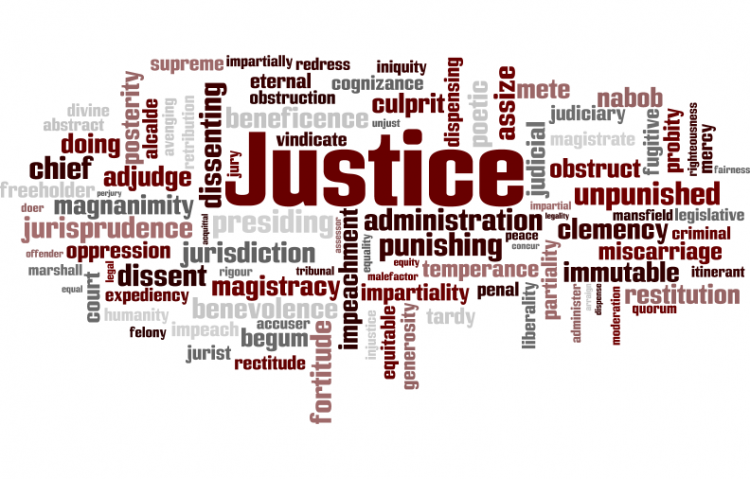 Target:

Citizens of America

Region:

Website:
JOIN US in the commitment to unite for justice…
The Case
In 2007, several men were charged with violating the Neutrality Act, which prohibits Americans from interfering with foreign governments. This included the long-revered General Vang Pao, former Army Lt. Col. Harrison Jack, Lo Cha Thao, Lo Thao, Youa True Vang, Hue Vang, Chong Vang Thao, Seng Vue, Chue Lo, and Nhia Kao Vang. They also are charged with conspiring to export the machine guns and other weapons without a license from the U.S. State Department, and conspiring to kill and maim people and damage property in a foreign country.
Although we rejoiced when hearing the prosecution has dropped charges against General Vang Pao, due to insufficient evidence against him, charges still remain for the other men. Two more men, Jerry Yang and Thomas Yang were added to the list. Former CIA Chief William Colby has also criticized the charges by stating the government should have taken more time to evaluate the evidences before taking action that a threat was imminent.
The superseding indictment says the 12 defendants plotted to buy nearly $10 million in weapons from an undercover agent from the U.S. Bureau of Alcohol, Tobacco, Firearms and Explosive to equip a mercenary force intent on overthrowing the communist government of Laos.
Why you should sign the petition?
Evidence demonstrates that government agents in this case made false statements and material omissions in their sworn affidavits, which have fundamentally mischaracterized the defendants' alleged conduct – the Prosecution repeated many of those misstatements, even while they held clear and irrefutable evidence. This violates the due process clause—requiring this Case be DISMISSED!
1. MISCONDUCT: Agents fabricated supposedly incriminating exchanges between the undercover ATF agent and General Vang Pao which appear nowhere on the tape recording of the single occasion on which they met and they (Agents/Prosecutors) failed to mention that the General assailed the idea of an insurgency in Laos, forbade anyone to participate in such a plan, and forbid more violence in Laos.
REALITY: On 9/18/09, the Prosecution dropped all charges against General Vang Pao due to lack of evidence.
2. MISCONDUCT: In sworn affidavits, Prosecution repeated the case started when one defendant contacted a "defense contractor" and tried to purchase weapons.
REALITY: Evidence shows the man contacted was an "acquaintance" NOT a "defense contractor." This man was NOT involved in arms sales in any way. He was an inventor of "kinetically charged" water.
3. MISCONDUCT: Government Agent claimed defendants created plans to overthrow Lao Government.
REALITY: The Government Agent encouraged and orchestrated an Offensive Action in Laos. Defendants demonstrated an inability to concoct even a rudimentary plan…so the Government Agent directed the "scheme" himself.
Contact Information:
United Hmong Stand for Justice
Pam Xiong (651) 260-8915
ChuPheng Lee (651) 210-8800
Hmong are an indigenous population found in the mountains of Thailand, Laos, and Vietnam. They are most well-known for their involvement with the Secret War in Laos where many fought alongside the American Central Intelligence Agency (CIA) from 1961 to 1975. Lead by General Vang Pao, Hmong soldiers helped rescue downed American pilots, protected American radar equipment, and prevented transportation of ammunition and man-power along the Ho Chi Min trail through Laos from North to South Vietnam and Cambodia during the Vietnam War.
In 1975, the U.S. pulled out of Vietnam and Laos. This left many Hmong to fend for their families and homelands, with the weapons left behind by the US government. With the fall of Long Cheng, in Laos, more than 250,000 Hmong fled the country and took refugee into Thailand, in the last 30 years. In taking plight, some refugees became Thai citizens, while others resettled to other countries like France, Canada, US, and Australia.
Currently, there is still 15,000 Hmong hiding in the jungles of Laos. This group has no access to the outside world. They continue to be sought after by the Laotian government for their direct involvement with the secret war.
In the last decade, 10,000 more were fortunate to escape from the jungles of Laos and are currently seeking asylum in Thailand, due to the continued human rights violations in Laos.
You can further help this campaign by sponsoring it
The Hmong Stand For Justice petition to Citizens of America was written by Hmong Stand For Justice and is in the category Justice at GoPetition.
Hmong Stand For Justice