Help us preserve our Constitutional rights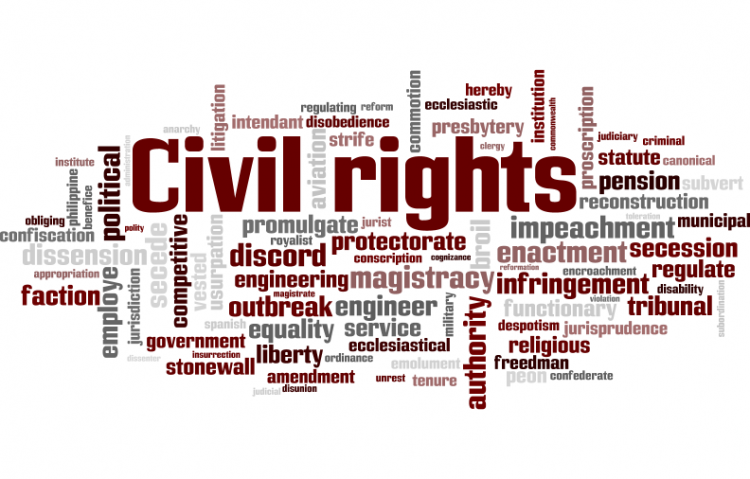 Target:

Jeffrey Gaul

Region:

Website:
Approximately 26 years ago some truly Anti-American judges in New York State began to erroneously proclaim that the 2nd Amendment Rights are not Rights, they are "privileges".
This past June the United States Supreme Court finally spoke out (see McDonald, et al v. City of Chicago, et al, 561 U. S. __ (2010)) and reaffirmed what we already knew, that the 2nd Amendment of the Constitution of the United States of America is a natural right and it is certainly not a privilege and that the states (Licensing Officers, judges, etc.) cannot legally treat it, in any way shape or from, as a privilege (defined as "an advantage not enjoyed by all; a particular or peculiar benefit enjoyed by a person, company, or class beyond the common advantages of other citizens", emphasis added, see Assistant Professor Steven Gifis' Law Dictionary, Barron's Educational Series, Inc., 1975).
Indeed, to consider the definition alone, obviously, the Bill of Rights would be meaningless and America would no longer be the land of the free, if public servants are allowed to act as if any of our rights are, instead, a mere privilege.
This appears to be an enormous, overdue opportunity for all of US to begin to take back our rights. As it is, if we allow judges to strip us of one natural right, then they will (in general), as a matter of tendency for human error, and certainly over time, take more of our rights away. The opportunity before us cannot be ignored.
THE OPPORTUNITY
On January 28, 2011, an Article 78 Notice of Petition and Petition were filed in the NYS Supreme Court, Appellate Division, Third Judicial Department (Where legal precedents can be set in stone) of which is a compilation of United States Supreme Court decisions and legal arguments that all courts must adhere to. The Petition has delivered, on a silver platter, an opportunity (indeed, the responsibility) for the Court to correct the numerous unlawful mistakes relating to "carry licenses" that the lower courts under their Judicial Department (setting the stage for pro-Constitution lawyers and judges throughout NYS and beyond) must follow.
WHY YOUR SUPPORT IS NEEDED
This is a fight that can be won if we join together. This is a fight for all Americans, as it involves, first and foremost, the preservation of our Constitution (which is written as the most inviolate supreme law). Some money will be needed to hire a willing lawyer to argue the case on the day the Court puts it on their calendar. Some expenses, less than one thousand dollars (plus many hours in time) have been advanced.
HOW THIS OPPORTUNITY OCCURRED
For those of you that are unaware, there are different court levels (i.e., Lower to Higher in standing: City Court, County Court, County Supreme Court, Appellate Court, Court of Appeals, etc.).
No court ever relies on a decision by a court lower than theirs, but will, at times, cite another court of equal standing.
However, to e considered law (have legal standing), in NYS, only the "Appellate" Courts and the New York State Court of Appeals actually make or change law, based upon their interpretation (known as a legal precedent or case law).
In this situation, the Article 78 Petition was filed in one of the NYS Appellate courts, resulting in a rare opportunity (particularly given the fact that the aforementioned McDonald decision was recently decided by the United States Supreme Court). This case has a plethora of issues within it that must be addressed by the Court. A recent trend, a concocted despicable ploy to illegally take away a citizens guns, is (as blatantly occurred in this case, to make up charges, knowing they would be dropped), but then dishonestly citing those charges as grounds to take the persons guns away.
In this case, no grounds existed for any of their actions!
Hence, this opportunity is now before us.
WHAT SUPPORT IS NEEDED
Please donate $3.00 today (of course, $1.00, $5.00, $20.00, any amount will be appreciated) as a sign of your support. The link: http://www.chipin.com/contribute/id/e8329450cac41db1
PLEASE NOTE THAT THE ACTUAL BANK ACCOUNTS UTILIZED ARE IN THE NAMES OF JEFFREY AND OR PAULA GAUL, NOT GLOBAL ONE AS IS SHOWN BY PAYPAL. Also, there is a link near the bottom if you want to use a credit card or check.
ANYONE THAT WOULD LIKE A COPY OF THE PAPERS THAT WERE FILED, PLEASE LET ME KNOW BY SENDING YOUR REQUEST TO GO at NYCAP.RR.COM. I WILL BE HAPPY TO EMAIL THEM TO YOU!
You can further help this campaign by sponsoring it
The Help us preserve our Constitutional rights petition to Jeffrey Gaul was written by Jeffrey Gaul and is in the category Civil Rights at GoPetition.
Help us preserve our Constitutional rights