Helfen Sie mit, den Transport lebender Tiere zu stoppen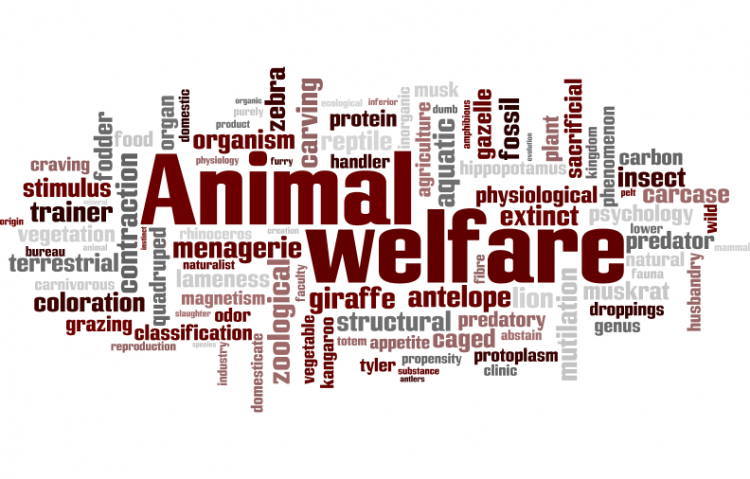 Target:

Peter Tesch, australischer Botschafter in Deutschland

Region:

Website:
Liebe Tierfreunde, wir brauchen Ihre Hilfe.
wir waren entsetzt, als wir gestern Abend in den australischen Nachrichten erfahren habe, dass das vorläufige Verbot von Lebendtiertransporten von der Regierung aufgehoben wurde.
Die WSPA fordert die australische Regierung auf, den Transport lebender Tiere nach Indonesien und in den Nahen Osten zu stoppen.
Helfen auch Sie mit Ihrer Unterschrift, damit das unfassbare Leid lebender Tiere beendet wird.
Die australischen Rinder und Schafe brauchen dringend Ihre Unterstützung. Deswegen möchten wir Sie gern erinnern, an der Petition gegen die australischen Lebendtiertransporte nach Indonesien teilzunehmen.
Bitte setzen Sie jetzt Ihre Unterschrift unter die Petition, damit wir am kommenden Montag, den 11. Juli 2011, möglichst viele Stimmen beim australischen Botschafter, Peter Tesch, einreichen können.
Hier geht es zur Petition
http://e-activist.com/ea-action/action?ea.client.id=24&ea.campaign.id=10978&ea.param.extras=Source:eactionplattform
Bitte leiten Sie die Petition auch an Ihre Freunde weiter.
Vielen Dank!
Ihr Team der WSPA Welttierschutzgesellschaft
www.wspa.de
Sehr geehrter Herr Botschafter,
bisher war ich der Meinung, dass Australien sich um das Wohl der Tiere kümmert. Jetzt bin ich zutiefst erschüttert, weil ich von dem Exporthandel mit lebenden Tieren erfahren habe. Dabei kommen jährlich etwa 40.000 Tiere schon auf der Reise ums Leben, die meisten durch Verhungern.
Während der an sich schon gefährlichen Reise leiden die Tiere unbeschreibliche Qualen: Misshandlungen beim Verladen durch Tritte, Schläge und Elektroschocks, wochenlang unerträgliche Enge in LKWs und Schiffscontainern, drückende Hitze, quälender Durst und schmerzende Verletzungen.
Wenn die Tiere ihren Bestimmungsort erreichen, werden sie häufig auf eine Art und Weise behandelt und getötet, die man in Australien niemals dulden würde. Dass man diese Grausamkeit ohne Weiteres verhindern könnte, macht die Sache noch schlimmer.
Im Gegensatz zu den Behauptungen der Industrie ist Australien nicht dazu gezwungen, lebende Tiere zu exportieren. Australien verfügt über eine starke Tiefkühlindustrie, die man ohne Weiteres ausweiten könnte. Tatsächlich haben Untersuchungen ergeben, dass der Transport lebender Tiere dem Land jährlich etwa 1,5 Milliarden Dollar an Gewinnausfällen verursacht. Es wäre also nicht nur im Sinne des Tierschutzes, sondern auch der Industrie, den Handel mit Tiefkühlfleisch auszuweiten.
Außerdem gibt es gegenwärtig kein anderes Land, das bereit oder in der Lage wäre, dieselbe Menge und Qualität von Tieren in den Nahen Osten oder Indonesien zu liefern, wie es Australien gegenwärtig tut. Deshalb würde eine Beendigung des Exporthandels das Problem nicht lediglich in ein anderes Land verschieben, sondern das Leid der Tiere effektiv reduzieren.
Der Transport lebender Tiere ist für Australien in jeder Beziehung untragbar, sowohl was seine Wirtschaft, als auch was seinen Ruf betrifft. Ich fordere also Australien, eine Nation, die immer das Richtige tun will, auf, dieser unmenschlichen Praxis ein Ende zu bereiten.
Mit freundlichen Grüßen
You can further help this campaign by sponsoring it
The Helfen Sie mit, den Transport lebender Tiere zu stoppen petition to Peter Tesch, australischer Botschafter in Deutschland was written by Welttierschutzgesellschaft e.V. and is in the category Animal Welfare at GoPetition.
Helfen Sie mit, den Transport lebender Tiere zu stoppen