FRANCESCO: CANE SCAPPATO O SBRANATO. PER FARE CHIAREZZA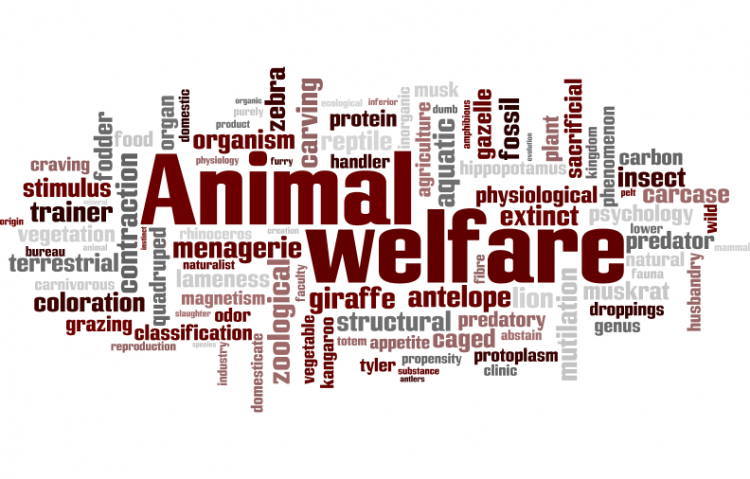 Target:

Comuni di Savelli e Comune di Cassano allo Ionio, Autorità Competenti in materia

Region:
Questa petizione e per chiedere alle Autorità, Competenti di fare indagine sulla scomparsa di un cane, in quanto non tornano i fatti. Leggete e firmate.
Questa storia comincia in Calabria e attraversa tutti i cuori. Siamo a Savelli, un paesino vicino a Crotone, dove viveva Francesco, un cagnolone di circa 10 anni presumibilmente abbandonato.
Francesco viveva libero in quella zona da circa 3 anni, ben voluto da tutti gli abitanti del paese che gli portavano cibo e acqua, e si era anche fatto alcuni amici pelosi, sia cani che gatti, finche' un giorno, una ragazza che passa per volontaria di nome Paola F.T., ebbe la brillante idea di trovargli una casa.
A questo proposito fu addirittura creato un evento, attraverso il quale, dopo un po di tempo una seconda volontaria, di nome Alice, annunciò che Francesco aveva trovato adozione.
Dietro consiglio di un'associazione di Savona, Alice alla pensione "L'Oasi di L@l@'", che alleva e addestra dobermann e cani particolarmente aggressivi (cosi' da loro stessi definiti), oltre ad approvare, sostenere e praticare il taglio di orecchie e coda agli stessi.
Questa azione viene giustificata e motivata come stallo per effettuare varie visite mediche di pre-affido prima di raggiungere l.adottante Nicky in Puglia, poiche' Francesco e' ancora senza vaccinazioni e microchip.
Francesco viene quindi prelevato a Savelli e portato fino a Cassano all'Ionio, frazione Sibari, a pochi km dalla pensione canile dove verrà sistemato, da Paola F.T. e da una seconda persona, chiamata "la professoressa", Patrizia V., che si offri' di accompagnare Paola e Francesco con la sua automobile.
Da Cassano all'Ionio, Francesco venne preso in carico da Marika G. P., la proprietaria dell Oasi, come documentato evidentemente da tre fotografie in cui si vedono volti, cane, e targa del auto su cui lei lo carica e lo porta via.
Queste sono le ultime notizie certe che si hanno di Francesco, il quale, pochi giorni dopo, viene dichiarato smarrito, scappato, perso, e mai piu' trovato, dalla stessa Marika.
Ma come facciamo ad essere certi dell'accaduto? Ogni singolo fatto e ogni suo dettaglio e mal raccontato e assurdo fin dal inizio. Che fine ha fatto Francesco?
Non ci sono immagini ne documenti che dimostrino o certifichino niente...e niente esiste piu' di Francesco dopo la staffetta che lo ha condotto fino Rossano Calabro.
Solo Marika sa cosa e' successo dopo, perche' e' l ultima ad averlo visto, ma tutto tace. Qualcun altro probabilmente sa, ma gli fa piu' comodo non parlare, e continuare a tacere la verita', al punto da rifiutarsi di fare addirittura denuncia di smarrimento per il cane.
Quello stesso evento che fu aperto per farlo adottare e successivamente modificato per farlo cercare, dopo tanto fumo, infinite contraddizioni e cose mai dette e volutamente nascoste, tanto per infangare e coprire bene il tutto, e' stato ridotto a furia di bloccare persone fino a farlo diventare un circolo chiuso, per non dire estinto...
Ma noi resteremo qui, finche non sapremo tutta la verita' su Francesco.
Noi, i sottoscriventi, sollecitiamo le Autorità Competenti in materia di lanciare un'indagine sulla struttura L'Oasi di L@l@ per cerificare le condizioni della stessa, nonchè di allargare l'indagine presso coloro coinvolto nel trasferimento del cane dal luogo di prelievo a destinazione finale, con l'intervento della Polizia Postale per verificare lo scopo finale della somma di denaro raccolta per sponsorizzare quest'azione.
You can further help this campaign by sponsoring it
The FRANCESCO: CANE SCAPPATO O SBRANATO. PER FARE CHIAREZZA petition to Comuni di Savelli e Comune di Cassano allo Ionio, Autorità Competenti in materia was written by Gruppo Indagine Francesco and is in the category Animal Welfare at GoPetition.
FRANCESCO: CANE SCAPPATO O SBRANATO. PER FARE CHIAREZZA