Fans Who Believe In Making A Difference 4 Michael Jackson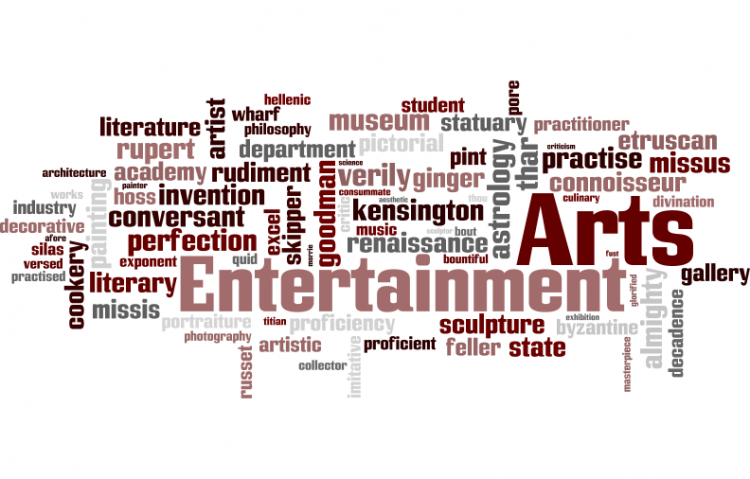 Target:

Fans of Michael Jackson around the World old and new.

Region:

Website:
Did you know that the 2000 edition of The Guinness Book of World Records listed Michael Jackson breaking the world record for the most charities supported by a pop star? At that time Michael had listed 39 Charities. He left one fifth of his assets to children charities in his will. He had a great love for children and while touring he secretly visited sick children.
His vision and purpose for Neverland was to give sick and terminally ill children a place to enjoy their childhood. Michael has given support to "Make-A- Wish," "UNCF," The "Michael Jackson United Negro College Fund Endowed Scholarship Fund," He donated the proceeds from the sales of "The Man in The Mirror" to Camp Ronald McDonald for Good Times, a camp for children who suffer from cancer. Michael equipped a 19-bed -unit at Mount Senai New York Medical Center. This center is part of the T.J. Martel-Foundation for leukemia and cancer research. He donated all the money he received from Pepsi, $1.5 million , to the Michael Jackson Burn Center for Children. He also donated tickets to his shows in his 1989 Bad Tour to underprivileged children. These are only some of his known philanthropy and there is more I could list. As you think to sign this petition and help to give back in such a small way as to support an effort to help him, think about his giving and let us learn from it and find ways to do more.
Michael Jackson has died and left behind some huge amounts of debt that has tarnished his name, property, Estate, and welfare of his children. His desire was to free himself of the burden of this debt and therefore he agreed to do the concerts in London which he prepared for with great perfection as seen on the news from his rehearsals.
Because of the large amount of his debt, Michael's personal property had been set to be auctioned, but it was called off. Yet he must still pay the amount owed and he could totally loose his property at Neverland. This is news reported by CNN! FWBMD4MJ WANTS TO MAKE A DIFFERENCE!
As a true Michael Jackson fan I support "FWBMD" who is "fans who believe in making a difference." To petition Janet Jackson, the Jacksons to do a Worldwide Farewell Concert and Tribute for their brother Michael Jackson and take large percentage of the money from the tour and pay off some of Michael's debt.
We too, want to give back to Michael Jackson, as he gave his fans 100% and more, by committing to support (meaning buy a ticket when they become available) a World Wide Tribute and Farewell Concert performed by The Jacksons, Janet Jackson, a documentary of his life put within the Concert that would be traveled around the World using the latest and greatest technology known at this time. Let the Jackson's know they have millions of fans who would support them in a Farewell Concert and Tribute.
This would be done to help his fans support and give back and have a special part in his life so that his percentage of earnings, of every dollar he would have made as an artist, would be given to his Estate to pay off his debt, secure his beloved NeverLand property restored to his name as the true owner (and make it into i.e. Graceland), support his children, family and support his charities he gave to. This would allow his name to live on as the true King of Pop and earn positive revenue for his Estate and Trusts for decades to come.
To let the world know that he was and is loved, respected, and honored as one of the greatest entertainers to ever live and as a gentle soul and a proud father of three. As a fan, I commit to support this Tribute Tour by the Jacksons and Janet Jackson as we humbly ask them, his executors, and the promoters to work together to make this concert happen.
We believe, AYTHING IS POSSIBLE. We can all make a difference for Michael as he is indeed the true King of Pop and he made a difference in all of our lives and we all have benefited from his musical gift, talent and genius. He has given so much to the music industry, and has changed it and still is changing it forever by making music history. I want to make history by being a part of something never done before by fans, by having a part in Michael's life. I believe Michael left us with great memories of music and dance we will never forget, but let us not forget about the good will and charitable giving he taught us through his own unselfish acts of kindness. Join us please. The only way the world will be healed is by individuals on this planet who realize in our hearts, minds and souls that we are the ones to do it. Remember "Anything is possible." "Let's send this one up to heaven for Michael Jackson." If you agree, we ask that you sign the petition and pray for the success of this humble petition. This is about love for a man who loved us so much.
We are not demanding but requesting of his family and the powers controlling his estate, and the concert promoters to let them know if they put on the concerts we will come to honor Michael's legacy. From all around the world, we will support Michael Jackson! Please visit www.fwbmd.com for more details and let your friends, family and other fellow fans around the world know to sign the petition so that we can have success. We love and miss Michael very much and it is our goal to keep alive his memory and his spirit of giving. On August 29, 2009 we danced to raise money for a children's charity in memory of Michael Joseph Jackson please go to www.fwbmd4mj.org for an update on the event! We are excited about two Tributes being done by Jermaine Jackson for Michael in Vienna and Janet Jackson paying tribute to Michael on the upcoming September 13, 2009 MTV Awards show! Our prayers and requests are being answered and soon we hope the Tour with the entire Jackson family (Janet and her brothers working together to tour the world on Michael's behalf and make sure his land is paid for and returned to him) We were blessed to help make a difference by rasing funds for charity in his memory! Anything is Possible.
You can further help this campaign by sponsoring it
The Fans Who Believe In Making A Difference 4 Michael Jackson petition to Fans of Michael Jackson around the World old and new. was written by Mikaeli King and is in the category Arts & Entertainment at GoPetition.
Fans Who Believe In Making A Difference 4 Michael Jackson