Demandes ligitimes du peuple tunisien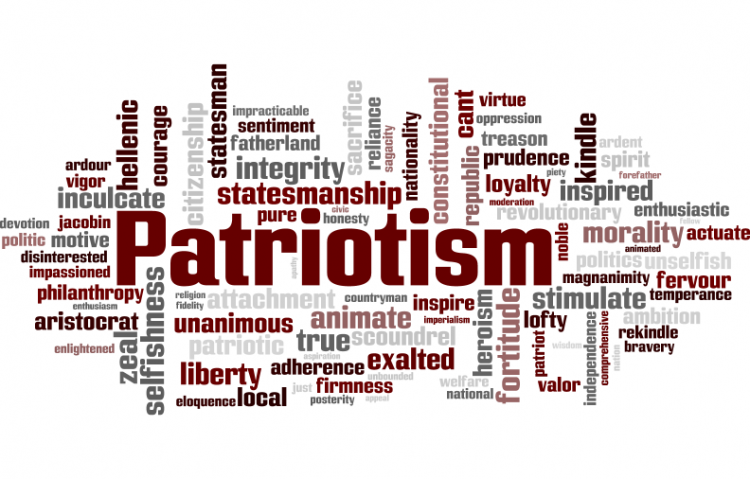 Target:

President de la republique tunisienne, President du parlement tunisien et le Gouvernement Tunisien

Region:
La révolution a commencé depuis le 17 decembre 2010. Cette petition vise à documenter les demandes ligitimes du peuple tunisien et éviter les dérives politiques. Cette pétition sera rendue publique dans les médias tout en protégeant la liste des signataires.
C'est une façon démocratique de participer au changements en Tunisie loin des jeux politiques et des intérêts personnels.
SVP signer cette pétition et encourager vos proches, amis et concitoyens à la signer.
LA VERSION EN ARABE (PDF) EST MAINTENANT DISPONIBLE: http://tiny.cc/8ievy
Pour toute question : Petitionrevolutiontunisie@gmail.com
Nous, tunisiennes et tunisiens, de l'intérieur et à l'étranger, déclarons que notre révolution est populaire déclenchée par Mohamed Bouazizi et par tous les jeunes et moins jeunes qui ont été marginalisés par le régime dictatorial de Ben Ali. Aucune personne, organisation ou parti politique n'a le droit ou la légitimité de s'approprier cette réalisation historique pour des fins personnelles ou des gains politiques.
Nous nous souviendrons à jamais des sacrifices de nos martyrs, de leurs familles et toutes les autres victimes du régime et de ses acolytes.
Nous saluons le patriotisme et l'héroïsme de tous les membres des forces armées tunisiennes et leurs leaders. Nous remercions la protection civile tunisienne, plusieurs éléments de la garde nationale et certains éléments de la police qui soutiennent nos forces armées et participent aux efforts de protection civile et de sécurité du pays.
Nous soulignons le rôle important des organisations syndicales et de la société civile qui ont soutenu la révolution populaire et qui ont contribué à la chute de Ben Ali et de son régime.
Nous exhortons toutes les personnes de bonne volonté, à l'intérieur et à l'extérieur du pays, à mettre la main dans la main pour aider les victimes de cette révolution, réparer et nettoyer nos villes et villages, ouvrir les commerces et retourner au travail. Nous invitons les filles et les fils de ce peuple à participer à la reconstruction du pays et à investir pour la création de l'emploi.
Nous demandons la réouverture de nos écoles, lycées et universités dans des conditions sécuritaires.
Nous demandons à toutes les organisations de la société civile, les parties politiques reconnus ou non, les institutions de l'État tunisien, et ce à l'intérieur ou à l'extérieur du pays, de saisir ce moment historique et de se lever au dessus de la partisannerie, des intérêts personnels, et des calculs politiques mesquins.
Nous condamnons la violence, la vengeance aveugle et nous appelons à la transparence et la reddition des comptes publiques.
Nous exigeons :
1. La libération immédiate de tous les prisonniers de la révolution, d'opinion et politiques sans exception,
2. Une commission d'enquête publique sur le comportement des forces de l'ordre et des unités spéciales,
3. La formation d'un gouvernement compétent, loyal et de confiance qui exclu toute personne qui a contribué de près ou de loin à l'oppression du peuple et⁄ou au vol de ses richesses,
4. Le renforcement des libertés civiles, de la liberté d'opinion, l'indépendance et la liberté de la presse,
5. L'indépendance complète entre les pouvoirs exécutif, législatif et judiciaire,
6. La suprématie du droit, la souveraineté des tribunaux et l'élimination de toute immunité y compris l'immunité du Président de la république,
7. L'égalité des chances pour tous dans le cadre de réformes économiques, sociales et fiscales,
8. Des élections présidentielles, législatives et municipales démocratiques, sans exclusion et sans patronage, dans un délai maximum de 6 mois,
9. Une réforme en profondeur du ministère de l'intérieur et la poursuite de tous ceux qui ont commis des crimes contre la population civile,
10. Une période de grâce de 6 mois pour celles et ceux, à l'intérieur et à l'étranger, qui se sont enrichis par la corruption ou illégalement pour faire une déclaration volontaire et rembourser le peuple tunisien en échange d'une amnistie. Après cette période, tous les coupables sans exception doivent faire face à la justice en Tunisie ou à l'étranger dans le cadre d'une enquête publique nationale. Cette amnistie ne s'applique pas à celles et ceux qui ont causé la mort ou la destruction.
You can further help this campaign by sponsoring it
The Demandes ligitimes du peuple tunisien petition to President de la republique tunisienne, President du parlement tunisien et le Gouvernement Tunisien was written by Patriotes Tunisiens and is in the category Patriotism at GoPetition.
Demandes ligitimes du peuple tunisien