Content Change for TDSB's Grade 11 Course "Genocide: Historical and Contemporary Implications"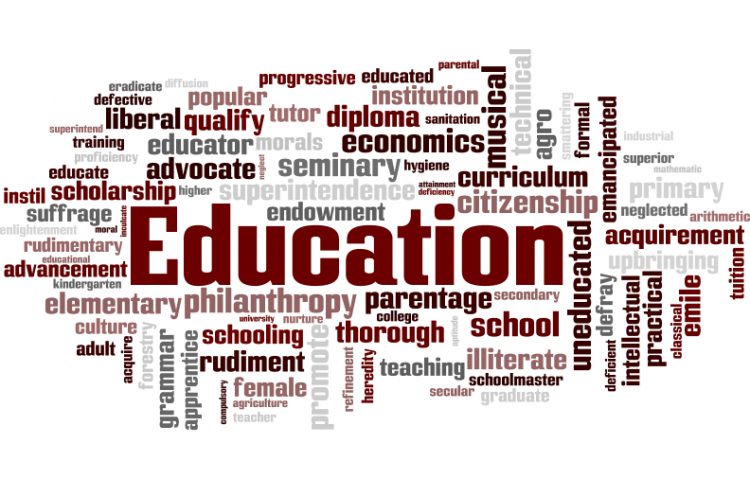 Target:

Toronto District School Board, Director of Education Gerry Connelly, Chair Sheila Ward and Trustees

Region:

Website:
Canadians of Turkish origin are concerned about the content of Toronto District School Board's (TDSB's) Grade 11 history course "CHG38M, Genocide: Historical and Contemporary Implications."
Turkish Community of Canada has learned from Nadine Segal (System Superintendent, Special Programs) that curriculum was based on Barbara Coloroso's book Extraordinary Evil: A History of Genocide.
While Ms. Coloroso may be an internationally recognized speaker and author in the areas of parenting, grieving, teaching, school discipline, non-violent conflict resolution, and restorative justice, she is not a historian and her expertise does not include Ottoman history. She has repeatedly said that she was not a scholar and that scholars' reactions to her book were not supportive. Canadians, of all backgrounds, have severe objections to basing history lessons on opinions of authors who themselves admit to not having any history education and not being scholars. In our belief, this course, with its current content, is a major flaw in our education system and it poses greater dangers for the future.
We understand that the course concentrates on the Holocaust and the Rwandan Genocide, and along with these two very dark periods of history, talks about the Armenian - Ottoman tragedy as a "genocide" as claimed by the Armenian Diaspora. Numerous respected historians, such as Andrew Mango, Bernard Lewis, Guenter Lewy, Roderic Davison, Norman Stone, Justin McCarthy, J.C. Hurewitz and the late Stanford Shaw dispute these Armenian claims.
Our schools and curricula cannot and should not be used for one-sided propaganda. History must be taught objectively with accurate account of essential historical facts. Accordingly, common sense would question the following: why the Armenian government and most of its Diaspora refuse to encourage any historical review which does not start with a genocide premise but instead seeks facts first prior to any such conclusion; why Armenian historical archives remain closed; why U.S. academics disputing claims of genocide have been intimidated through verbal and physical threats by certain members of the Armenian community; why, in Europe, Armenian lobbies have attempted to silence any debate by criminalizing all disputes of Armenian claims.
Our schools must consider the well-being of our children. Children of Turkish descent are already facing bullying, hate and racism in the school yards. Making one lobby group's agenda the official curriculum of our schools will only increase the feeling of "vindication" of the bullies. We rely on our school system to provide a shelter free from hate-inciting propaganda and to not contribute to the divisions between ethnic minorities. TDSB and all other school boards across Canada should restrict themselves to teaching only what is either proven in a court of law or agreed upon, universally, by all historians. We demand that any reference to the tragic events of 1915, when many Ottoman Muslims and Armenians lost their lives, should be removed from the contents of CHG38M, until there is a scholarly agreement on how to categorize these events.
To that end, we would like to remind Toronto District School Board, its director, its chair and all of its trustees that in October of 2006, the Canadian government has endorsed a Turkish plan to convene an academic panel to study the events of 1915 comprised of Turkish and Armenian historians, as well as independent, third-party scholars. Cabinet Minister Peter MacKay, who was in charge of Foreign Affairs at the time, encouraged, in vain, the government of Armenia to participate in this committee.
As presently outlined, we believe course CHG38M will expose Canadian youth to incomplete and biased information and the extent of racism that Canadian children of Turkish descent already experience will increase.
Today, multiculturalism is a global reality and our concept of fairness and justice must be even-handed to avoid extremism and discrimination against any nationality.
Members of the Canadian Turkish community, including children, have experienced racism in Canada from members of the Armenian community, of which too many too often feel justified in their hatred as they right "old-world" grievances.
In the extreme cases of hatred, Armenian terrorists have killed, attempted to kill or maimed Turkish diplomats and their families here in Canada. In some cases, the guilty parties have yet to be caught.
We, the undersigned Canadians, recognize that in our nation of immigrants, we may all benefit from our mutual historical inheritances but only when shared with candour and without prejudice. We are deeply disturbed, therefore, with the Armenian claims of "genocide" circa 1915 and of their complete innocence.
Numerous respected scholars with expertise in Ottoman history refute such claims as one-sided narrative completely ignorant of Turkish suffering. Therefore with respect to TDSB's Grade 11 history course "Genocide: Historical and Contemporary Implications", we demand that any references to the Armenian claim of genocide be removed.
You can further help this campaign by sponsoring it
The Content Change for TDSB's Grade 11 Course "Genocide: Historical and Contemporary Implications" petition to Toronto District School Board, Director of Education Gerry Connelly, Chair Sheila Ward and Trustees was written by Lale Eskicioglu and is in the category Education at GoPetition.
Content Change for TDSB's Grade 11 Course "Genocide: Historical and Contemporary Implications"