Clemency for Kwayera K. Jackson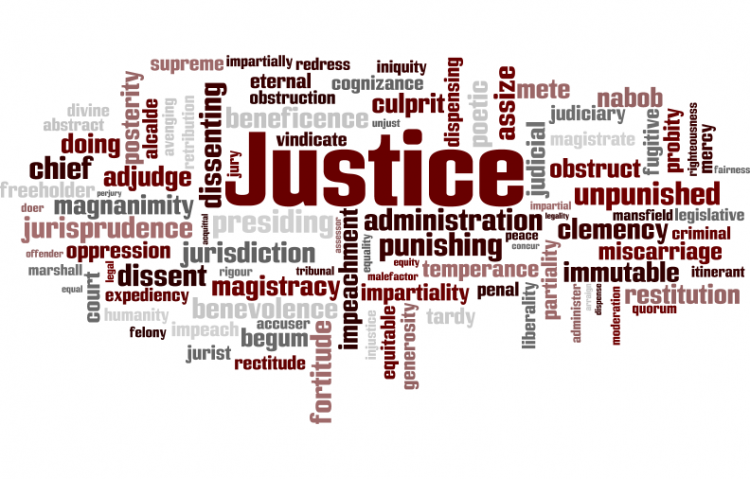 Target:

Governor Pat Quinn

Region:

Website:
There are times when the choices we make in life are merely inconsequential; they have no significant effect on us one way or the other. Other times, the decisions we make will have a grave influence on the narrative of our lives. As children, we are unaware of the power that lies within those choices.
Our minds cannot comprehend that balance between making the right or wrong decision can, in an instant, tear down the walls of all that we have worked so hard to build. Such is my dreadful case.
In 1998, I was a student, a son, a brother, a nephew, a cousin, a grandson, and a friend to many. I was also an 18 year-old all-star athlete and a football player in Edwardsville, Illinois, where I chose to give up my dream of playing for a major university so that I could be a father to my child, Keyonte K. Jackson. Upon hearing the news of my girlfriend's pregnancy, I enrolled in a local community college so that I could be present for the birth and raising of my son, and we moved into a home of our own to raise Keyonte.
After Keyonte's birth, and when he was around five months old, I began to notice that he was not developing as rapidly as other infants he had been around. One of my greatest hopes for my son was that he would someday grow to be an athlete much like myself. So, I perceived that Keyonte's inability to develop at a similar rate, as the other infants, would place the child at a disadvantage. In my naiveté, I did not understand that infants tend to develop at various rates and that my son's development was, in fact, perfectly normal. So, when I came across a magazine article that advocated baby exercises as a means to improve the mechanics in young children, I foolishly construed this as meaning that it would be acceptable to perform, what I called, muscle strengthening exercises on my son. This included, but was not limited to, attempting to strengthen my son's abdominal muscles with massages. It was these exercises in particular that would ultimately contribute to the death of my five month-old baby, Keyonte Jackson.
Losing a child as a result of my own actions is something I will live with, and will have to continue living with every day of my life, regardless of my place of residence. Time will not take away the pain I feel everyday knowing my actions contributed to the death of my son. I've punished myself far beyond anything the judicial system has done to me. I carry this horrific mistake inside my soul daily, one that can never truly be rectified. I loved my son beyond words, and love him even more today. Because of my actions I will never know what type of young man he would have turned out to be; how well he would have excelled in school; the girls he would have chosen to date; the woman he would have chosen to marry; the children that would have come from that union; what special gifts & talents he would have possessed, what his hopes, dreams, & aspirations were to be. I will never know my son beyond the brief 5 1/2 months of pure pleasure I had with him in 1998. I loved Keyonte beyond words, and love him even more today. His spirit empowers me to live each day with gratitude & love, inspiring me to be a better person as I continue on this life's journey.
I am eternally sorry for the pain & devastation I've caused Keyonte's mother, Vanessa, the Christakos family, my family, & all whom loved my son. If I could turn back the clock & do things differently, I would most certainly do so. I can't begin to imagine how my actions impacted each one of your lives, and the words "I'm sorry" just doesn't adequately describe my genuine sorrow for causing your pain. I will never be able to reverse history, but I will spend the rest of my life trying by helping other young people in similar situations to not make the same tragic mistakes I've made in my youth.
I was once a dutiful father; an employed and productive member of society, and had never been involved with the judicial system prior to this incident. Never could I have imagined that I would make such a poor choice, or that one ill-conceived decision that would forever alter my path toward becoming a success in life. My current predicament is something that has been very trying for me and I continue to struggle with the pain I've caused so many with my reckless actions. And yet, in spite of my circumstances, I've made it my mission in life to better myself in every area of my life.
Since my incarceration nearly 13 years ago, I have become a prolific writer and is striving to become a published author. Educational opportunities in Illinois maximum security prisons have become non-existent; despite this fact, I have utilized my time seeking out my own educational endeavors. I have become adept in spirituality, philosophy, science, astronomy, meditation, world history, politics, religion, and economics. I have used this experience to self-educate, empower myself towards doing nothing but good deeds, and to grow as a man and as a human being. I try to offer love, compassion, and guidance to all whom I encounter; hoping to, in some way, add substance & volume to the characters of others instead of diminishing them; In turn, this is what they contribute to my life as well.
Currently, I've obtained competent legal representation and the support of the John Howard Association of Illinois. I have a loving family, supportive friends, and a host of well-wishers across the globe whom are all anxiously awaiting my release.
We, the undersigned, respectfully call upon the Illinois Prisoner Review Board & Governor Patrick Quinn, to grant clemency for Kwayera K. Jackson, prisoner #K91891, currently incarcerated at Menard Correctional Center in Menard, Illinois.
We, supporters of Kwayera K. Jackson, believes he has served enough time for this crime (over 12 years), and should be released immediately with time served. He dully deserves a second chance to lead a productive & successful & life within the community. Please free Kwayera K. Jackson.
You can further help this campaign by sponsoring it
The Clemency for Kwayera K. Jackson petition to Governor Pat Quinn was written by Tess Winds-Johnson & Alena Brown and is in the category Justice at GoPetition.
Clemency for Kwayera K. Jackson