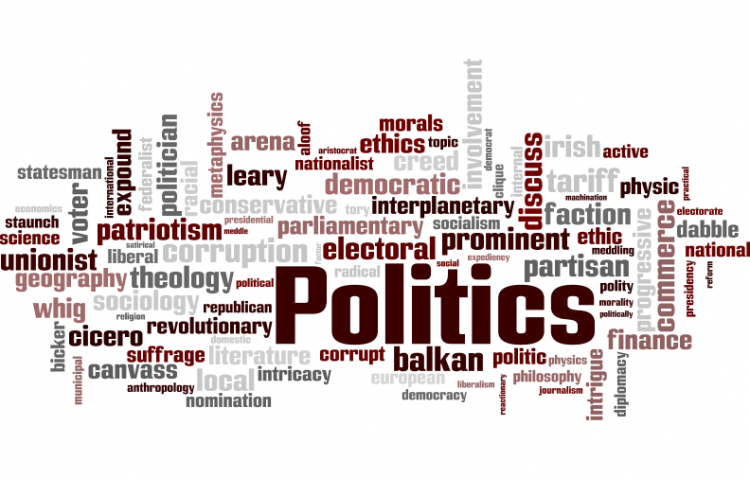 Target:

FEDERAL, STATE, CITY AND COUNTY OFFICIALS

Region:
WAKE UP AMERICA & TAKE A STAND FOR CHRIST!!! OVER 63 MILLION BABIES MURDERED SINCE ROE VS. WADE. THIS IS YOUR CHANCE TO STAND WITH OUR KING OF KINGS FOR BIBLICAL TRUTH IN OUR COUNTRY.
GOAL: MORE BELIEVERS IN CHRIST TAKING A STAND FOR BIBLICAL MORALITY THAN BABIES ABORTED IN AMERICA SINCE THE PASSING OF ROE VS. WADE. (OVER 63 MILLION)
AGENDA: WAKE UP BELIEVERS IN CHRIST FROM THEIR APATHY AND ENCOURAGE THEM TO LIVE ON THE "FRONT LINES" FOR CHRIST.
PLAN:
**TAKE A STAND FOR OUR KING OF KINGS BY SIGNING THE "CAUSES FOR CHRIST PETITION" AND ENCOURAGING AS MANY BELIEVERS IN CHRIST AS POSSIBLE TO DO THE SAME.
**ENCOURAGE BELIEVERS IN CHRIST TO PRAY AND FAST FOR 24 HOURS IN OUR NATIONS CAPITAL - WASHINGTON DC. ON JULY 4TH, 2012.
**PLEASE CONTACT YOUR LAW MAKERS AT CONGRESS.ORG AND LET THEM KNOW "I AM TAKING A STAND FOR BIBLICAL TRUTH IN AMERICA AND I SUPPORT THE "CAUSES FOR CHRIST PETITION".
**CONFESS OUR SINS BEFORE GOD SO THE HOLY SPIRIT WILL NOT BE QUENCHED IN OUR LIVES. ENCOURAGE BELIEVERS TO SERVE THE LORD THROUGH THE HOLY SPIRIT'S POWER ON THE "FRONT-LINES" FOR CHRIST.
Note: This petition is in honor of my Grandma, Irma Harvath, who believed in the power of prayer and went on to be with her King of Kings and Lord of Lords on July 5th, 2011.
We the people believe that at the name of Jesus Christ the Lord, every knee shall bow.
We believe He alone will be established on His throne forever as the One, true and living God of all the kingdoms of the earth. We believe every tongue shall confess the Lord Jesus is God of all gods and King of all kings.
We believe God has created all for His eternal purposes, and from Him and through Him and to Him we will conform to the image of His Son, the Lord over all. We believe our Lord and Savior rejects man's religious works of pride and desires to be worshipped in Spirit and in truth. We believe in the power of the Holy Spirit and our divine right and earthly freedom to pray without ceasing directly to the one, true and living God of all creation at any time and in any place.
We believe boldly seeking His throne of grace and humbly eating from His Tree of Life etches wisdom, power and eternal truth into our very souls that will never return void.
We believe that neither government nor religious establishment will ever fulfil our needs only found in Christ, the hope of our salvation. We believe that our personal, family and national guide to truth shall be the Holy Bible, God's only true, eternal and living word. We believe the laws of this land, should follow the direct commands of our King decreed in the Holy Scriptures, but if the contrary shall be established, be it known to any power or principality that be; we the people will obey our God rather than man.
We believe in praying and interceding for every world leader directly set upon a throne by the God of Abraham, Isaac and Jacob to fulfill His eternal purposes and bring glory to His name. We believe the Lord's omnipotent power will protect Israel, God's chosen people, if only they will turn from their religious works and traditions of man and humbly seek the face of their crucified yet living Messiah and Savior, Jesus Christ the Lord. We believe in promoting the sanctity of life and protecting God's precious creation within the womb of a mother.
We believe the heart cries of innocent babies can no longer go unheard and that the murderous act of abortion has been decreed by God Himself in the holy scriptures a crime punishable by death. We believe in guarding the sacred, God ordained definition of a family between one man and one woman for life.
We believe our great God will prevail against the evil powers, principalities and forces of darkness that be in this present world; and that we, His children of light, must awake from our slumber, stand with Christ, lock arms in honor and abide in truth with all boldness for our King.
We the people believe...
Deuteronomy 6:1-15; II Kings 19:8-37; II Chronicles 32:20-23; II Chronicles 7:14; Matthew 5:1-16; John 3:16; I Thessalonians 5:1-10; Acts 1:8-15; Acts 2:41-43; Romans 5:8; Ephesians 2:8-9; Ephesians 4:5-6; I Timothy 2:1-5; II Timothy 4:2-5; Titus 3:5; James 1:22-27; I Peter 2:13-17
You can further help this campaign by sponsoring it
The CAUSES FOR CHRIST petition to FEDERAL, STATE, CITY AND COUNTY OFFICIALS was written by Stephen Zakariasen and is in the category Politics at GoPetition.
CAUSES FOR CHRIST