BOYCOTT ABC-DISNEY UNLESS A REAL APOLOGY IS ISSUED TO THE FILIPINO PEOPLE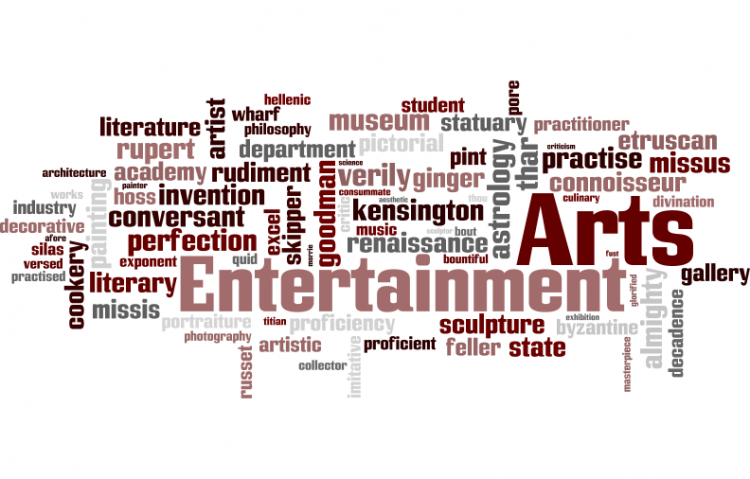 Target:

The Filipino People and Concerned Citizens

Region:
Filipinos Around the World Unite to Defend Our Reputation and Integrity as World-Class Medical Professionals and Migrant Workers; Call for Boycott Unless ABC-DISNEY Issues a Sincere and Authentic Apology for Racial Slur.
The National Alliance for Filipino Concerns (NAFCON) strongly takes the position that ABC's one-paragraph "apology" for the racial spat against Filipinos in the Sept. 30 episode of "Desperate Housewives" was insufficient and inappropriate.
In fact, in a dialog in New York City Oct. 5, the company's senior vice president for diversity and talents, Robert Mendez, added insult to injury by telling NAFCON leaders and other representatives that Filipinos should be grateful the incident became a venue for making people more aware about "how great Filipino medical practitioners" are.
CALL FOR BOYCOTT, OTHER ACTIONS
Unless the ABC management immediately fulfills satisfactorily the six-point demand that NAFCON "in the spirit of justice" - put forward in the Oct. 5 negotiation, the alliance and its affiliated organizations all over the U.S. will call for more street protests in other cities and lead an international boycott campaign against all ABC-Disney shows and products, including its "Desperate Housewives" program. We will support all other peaceful and constructive forms of action in seeking redress, including media and legislative intervention, within the bounds of the law.
We thus call on our Filipino compatriots and their organizations, along with other individuals and groups in solidarity with the Filipino people, to support and sign up for our cause by joining the boycott against ABC-Disney and all its broadcasts and products, as well as undertake all other actions to pressure this giant media company to act on NAFCON's demands.
We reiterate that the racial slur episode maligned not only the integrity and competence of Filipino medical practitioners and health care providers in the United States, the Philippines, and all over the world but also constitutes immigrant bashing that warrants condemnation not only by the victims but all defenders of freedom as well. It is also a disgrace to millions of patients, young and old, who have experienced the compassionate service of Filipino medical practitioners and health care providers for several decades, as well as to reputable institutions that have attested to their skills and proficiency.
More than these, the episode speaks of deep-seated biases and prejudices against the Filipino people which have historical roots. We are concerned that the incident gives encouragement to the racial profiling of Filipinos and other nationals as well as contributes to the anti-immigrant hysteria brought about by the failure of the Federal government to enact a genuine and comprehensive immigration reform to benefit the more than 12 million undocumented immigrants in the U.S.
ABC "APOLOGY" IS NOT COMMENSURATE
It is for these reasons that ABC's three-sentence apology, which was merely emailed by a minor official of the ABC to a Filipino reporter, is unacceptable for being insufficient and insincere. It is not commensurate to the indignities and malicious innuendos of the racial spat, broadcast as it was and watched by millions of viewers all over the world. The more than 100,000 people who have protested by email and the increasing number of Filipino groups, as well as other nationals - enraged by the incident and infuriated by the way ABC took light of the spat - who have called for a boycott of ABC-Disney, and the filing of class suits attest to how severe the injury had been inflicted on the Filipino communities.
We have reacted to this unfortunate incident not only with principled statements and e-petitions but also with street advocacy to manifest the global indignation that the issue has provoked. We have taken this with sensitivity and seriousness so that the issue can be resolved with justice and redemption. We also hope to bring about a more objective, fair, and responsible media that respects the color, values, rights, and cultures of a diverse, multi-ethnic society. Racial and irresponsible remarks should never be equated with humor, or slanders with artistic freedom.
We ask for justice, and we ask ABC to listen and listen intently.
OUR DEMANDS
We call on the ABC management to undertake more concrete steps that would constitute a decent, proper, and satisfactory remedy to the issue. In particular, we demand the ABC network:
1) To broadcast a sincere, proper, and satisfactory apology in three successive episodes of "Desperate Housewives"; such apology is to be addressed to the Filipino people and signed by its top management;
2) Together with its parent company, Disney, to conduct a thorough investigation of the show's writers, editors, and producers and take appropriate action;
3) To show proof of its decision to cut the scene from the episode permanently and never to air it again, including in all productions of DVDs and boxed sets of the series;
4) To hold cultural sensitivity programs for all management and employees;
5) To commit concrete support for groups advocating positive images and constructive coverages in the media especially of the often nameless and marginalized communities; and,
6) To acknowledge publicly the decades-long contribution of Filipino medical practitioners and health care providers to the U.S. medical community.
You can further help this campaign by sponsoring it
The BOYCOTT ABC-DISNEY UNLESS A REAL APOLOGY IS ISSUED TO THE FILIPINO PEOPLE petition to The Filipino People and Concerned Citizens was written by NAFCON and is in the category Arts & Entertainment at GoPetition.
BOYCOTT ABC-DISNEY UNLESS A REAL APOLOGY IS ISSUED TO THE FILIPINO PEOPLE