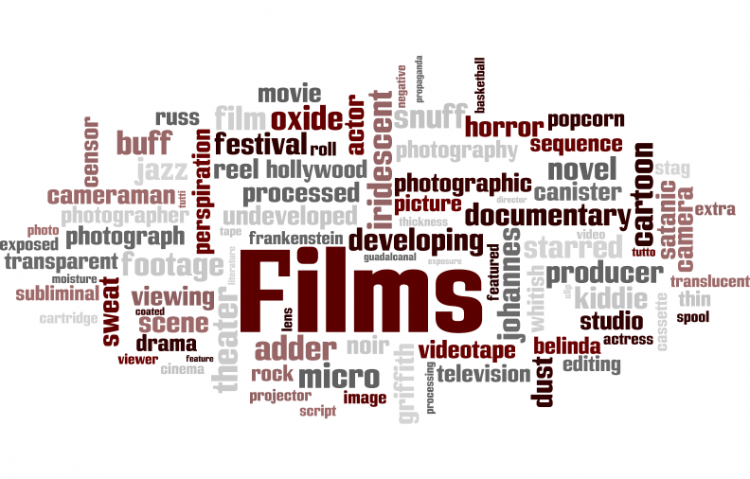 Target:

shokof@web.de

Region:

Website:
Boykott der Berlinale 2010 aufgrund Deutsch-Iranischer Co-Produktion
Open letter to Mr. Dieter Kosslick
I am happy to present after only five months of production both latest films "Iran Zendan" (Prison Iran) and "Heavens Taxi". Both films have been accomplished through generous and professional support from internationally renowned artists and the production-crew, who endured tremendous difficulties to fulfill their commitments and obligations to the utmost. By that they have given their contribution to a real and true portrayal of the current situation of politically persecuted, political prisoners and of tortured prisoners in Iran.
My decision in not submitting my films to this year's Berlinale is most and foremost based on Mr. Kosslicks decisions to select films from Iran. Ever since he has been Festival-Director, Mr. Kosslick has glorified the Islamic Republic of Iran by inviting these films to such a major film festival for a great many years already and continues to do so.
Mr. Kosslick claims that he gets the films from Iran under tremendous difficulties. With such statements he creates a glorious impression in public views, on how important these films are and more so, after rewarding the films, how wonderfully artists can work in Iran and produce such incredible movies. This notion is based on pure falsification of truth, as not even one Iranian film can leave Iran without the permission and endorsement of the Iranian Regime. All and every film in Iran is also accepted and given a license before they get screening permissions.
This year Mr. Kosslick again has chosen a German-Iranian Co-Production. Without any need for further evidence of Mr. Kosslick and his colleagues' political tactlessness, he has once again strongly supported the propaganda of the Islamic Republic. How on earth would any festival see the pictures of so many dead people and such inhumane treatment of political prisoners in Iran's prisons and still continue to cooperate with such regime? This insult, pure ignorance and arrogance will for the time being remain only the secret of the Berlinale-Organizers.
As a result of this I can under no circumstances submit my films to any festivals, having ideals in their perspectives, with which human merits are openly trashed. With all the above bitter realities I would like to invite to a global boycotting of this years Berlinale. Furthermore I'm herewith seeking the press' support, and welcome all sorts of activities, suitable to alarm festivals worldwide and to warn against the grave consequences of offences like those of the Berlinale-Organizers, concerning Iran's delicate, and most sensitive times in years.
Signed
Daryush Shokof
Berlin, January 2010
With my signature I support this petition of Mr. Shokof and his boycott of the Berlinale 2010.
----------------------------------------------------------------------
Offener Brief an Herrn Dieter Kosslick
Nach weniger als fünf Monaten Produktionszeit freue ich mich, der interessierten Öffentlichkeit die beiden Kinofilme "Heavens Taxi" und "Iran Zendan" (Gefängnis Iran) als fertig gestellt präsentieren zu können.
Beide Filme sind einzig mit der tatkräftigen und aufopferungsvollen Unterstützung von zahlreichen international bekannten Schauspielern und Mitarbeitern der Produktion aus den unterschiedlichsten Nationen möglich geworden. Sie haben damit ihren Beitrag zu einer wirklichen und sehr wahrhaftigen Darstellung der aktuellen Situation politisch Verfolgter, politischer Gefangener und Gefolterter im Iran geleistet.
Meine Entscheidung, beide Filme nicht der "Berlinale" anzubieten, beruht einzig und allein auf dem höchst bedauerlichen Umstand, dass Herr Kosslick mit seiner im Bezug auf iranische Filme in den letzten Jahren verfehlten, wo nicht offen die herrschende Ideologie der Islamischen Republik unterstützenden Festival-Politik auch in diesem Jahr fort fährt. Seit Jahren erzählt Herr Kosslick den Festival-Besuchern, er bringe unter schwierigsten Bedingungen im Iran produzierte Filme zur Aufführung. Derlei Verlautbarungen kommen schon insofern einer Lüge gleich, als alle im Iran realisierten Filme, die das Land offiziell verlassen, notwendig und unausweichlich von der Islamischen Republik unterstützt sind. Herr Kosslick wird auch 2010 neuerlich eine Deutsch-Iranische Co-Produktion zur Aufführung bringen. Ohne dass es eines weiteren Beweises der politischen Instinktlosigkeit von Herrn Kosslick und seinen Mitarbeitern irgend bedurft hätte, hat er so nur einmal mehr und ohne Not die Propagandamaschinerie der Islamischen Republik protegiert. Wie dies angesichts von der gesamten Weltöffentlichkeit bekannten Bildern von auf der Straße sterbenden, von mörderischen Milizen hin gemetzelten, für selbstverständlichste Menschenrechte ihr Leben opfernden Demonstranten geschehen kann, bleibt einstweilen das Geheimnis der Berlinale-Veranstalter. Sie haben es mir damit verunmöglicht, mit zwei auf diese aktuellen Geschehnisse im Iran Bezug nehmenden Filmen in solcher Gesellschaft an dem Festival teilzunehmen.
Ich lade daher die Weltöffentlichkeit ein, mit uns die diesjährige Berlinale zu boykottieren, da sie ein weiteres Mal durch ihre Kooperation mit regimetreuen Instanzen dem iranischen Volk, allen Protestierenden und besonders den politisch Verfolgten, den politischen Gefangenen und Gefolterten direkt ins Gesicht schlägt.
Ferner suche ich hiermit die Unterstützung der Presse und begrüße ausdrücklich jedwede Form von Aktivität, die geeignet ist, Festivals weltweit zu alarmieren und vor folgenschweren Verfehlungen wie denen der Berlinale-Veranstalter im Hinblick auf das im globalen Kontext äußerst sensible Thema offizieller iranischer Politik zu warnen.
gez.
Daryush Shokof
Berlin, Januar 2010
Mit meiner Unterschrift unterstütze ich dieses Schreiben von Herrn Shokof und seinen Boykott der Berlinale 2010
You can further help this campaign by sponsoring it
The Berlinale 2010 petition to shokof@web.de was written by Daryush Shokof and is in the category Films & Movies at GoPetition.
Berlinale 2010