Band Aids for ALL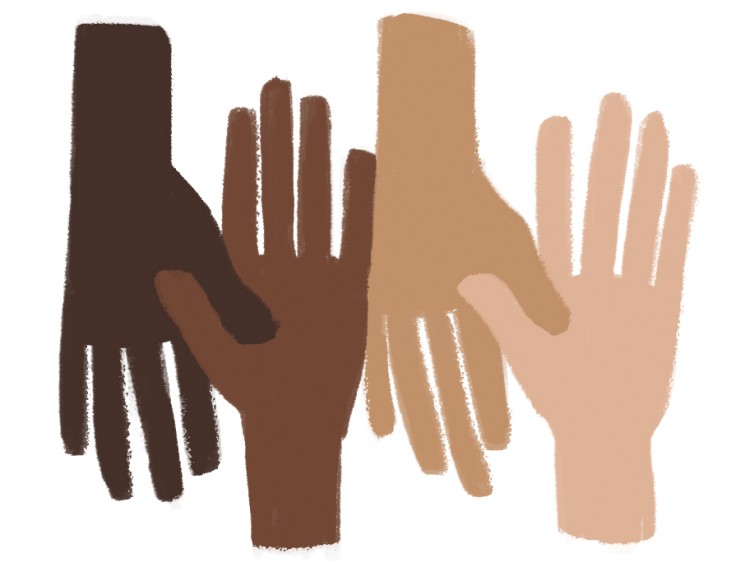 Target:

Band-Aid by Johnson and Johnson

Region:
A friend of mine who is the wife of a bi-racial family recently posted a picture that asked a simple question, "Do you think that it is a sign of a deeper societal problem that Band-Aid's 'flesh' color defaults to Caucasian?" I had to admit that I, sadly, had never thought about it before.
But, once I did and read the comments on the thread, I had to say that if I were trying to buy products for my husband and children that it would bother me to not see what I needed because they aren't white. The definition of "nude" or "flesh" is certainly in need of expansion. I did do some searching around and couldn't find any products for dark skinned people. I think that that it is at the very least poor marketing. At worst... well, let's hope for the best and that a petition will add some new shades to the word "nude."
All skin colors are beautiful, created by God to shine, and sometimes they need a band aid.
Among the many different types of band aids that you can buy, why isn't there some options for those with darker skin tone? May be a small thing, but I came to realize that it would make a difference if ladies could, "hide an injury on her neck" without having a white strip across it or resorting to the Sponge Bob print. If you agree that you would like to see a variety of "nude" colors- SIGN!
The hope is that there will be a rainbow of shades from snow to ebony sometime in the near future.
The Band Aids for ALL petition to Band-Aid by Johnson and Johnson was written by ctaylor84 and is in the category Miscellaneous at GoPetition.
Band Aids for ALL