Australian Veterans Matter - The Fair Go Campaign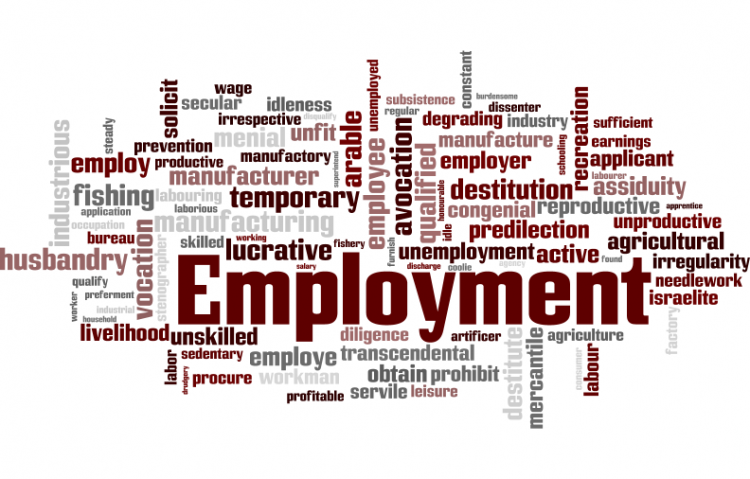 Target:

Minister for Finance, Australian Federal Government

Region:
'Victory for military retirees'
by: SID MAHER, POLITICAL CORRESPONDENT
From: The Australian July 30, 2013 12:00AM
THE Rudd government will today announce a $34 million improvement to two military retirement benefits that have been the subject of a long campaign by veterans to bring their annual indexation arrangements into line with the pension.
http://www.theaustralian.com.au/national-affairs/election-2013/victory-for-military-retirees/story-fn9qr68y-1226687791248
Minister for Defence Materiel Mike Kelly will today announce the Defence Forces retirement benefit and the Defence Forces retirement and death benefits will be indexed in the same way as age pensions.
The move, which will have a cash cost of $34m and a fiscal cost of $290m over the next four years, will take effect from next July 1 and will apply to members of the schemes aged over 65.
Dr Kelly said he was "really proud to be taking these extra steps".
The move will address a key constituency for the government after a campaign by veterans for better indexation arrangements. The Coalition has promised DFRB and DFRDB superannuants aged 55 and over will have their superannuation pensions indexed in the same way as aged and service pensions. About 57,000 military superannuants are members of these schemes.
Dr Kelly said improvements had been made in 2008 and 2009 to the totally and permanently incapacitated and compensation pensions and the improvement included former military personnel who had not seen active service.
A Win!
2002 was the year of the Independent Inquiry into Veteran's Entitlements, and the Independent Review Committee.
The Veteran's Entitlement Act was considered to be outdated.
Wars end and and when Wars do End, left behind are the trauma formed by battle stresses often resulting in broken lives related to stress illnesses and injuries of some War veterans. What never seems to change is the courage and commitment of young Australians who volunteer to join the Australian Defence forces.
As result of serving their country, an injured War veteran is entitled to basic standards of living which include an assurance to rehabilitate and re-engage War veterans back into the workforce, but if this is not possible, there is a total responsibility by Government to enable war veterans to raise their children, to educate each child, to feed and clothe their family.
Many injured war veterans have been deprived (by injury) of that right to work to provide for themselves and their families due to their injuries, including the most unknown injury of PTSD. However it is fair to state that new treatments and new DVA managements programs have been developing since 2002.
War Veterans do receive a special rate compensation payment through becoming Totally and Permanently Incapacitated and it is called the "TPI Special Payment".
War veterans and their families also state they have been deprived of a decent lifestyle because of their commitment to this country, and they state that their injury compensation has eroded to a mere 43 per cent of the average total male weekly earnings, and this is just one example of the current shortfall in veteran compensation.
The 'Campaign for a Fair Go' commenced FIRST in 2002 with a TV commercial airing near Anzac Day.
The 'Campaign for a Fair Go' was intended to be a continuing reminder to all Australians of the commitment of Australian fighting men and women, and the plight in which they often find themselves because of their injuries.
Currently the major issue has become the CPI Indexing of military superannuation pensions, and this GO PETITION is asking you to sign our petition to show your support.
We are sending our elite fighting men to Afghanistan to fight in the War Against Terrorism... our peacekeeping forces are in many other countries in the world... our defence forces are training to maintain 'battle readiness' on a daily basis.
"When Australia's military service people train for war or peace-keeping, when they go into battle, or participate in dangerous exercises, they represent all Australians and the risks they take are on our behalf.
But when they are injured - their life changes forever - often it has been a burden they and their families have managed alone.
If their commitment never ends - neither should ours.
Remember their service and give them a fair go."
Help our veteran's receive just compensation from a grateful government. Sign the petition and then, email all your friends and ask them to do the same.
"we who have served will serve those who now serve our nation"
This is our ANZAC Legacy of Kokoda
---------------- UPDATE 26JUN2010 --------------------------
SOURCE: Another GOPETITION by Anonymous at
http://www.gopetition.com/petitions/australian-defence-force-pension.html
Return the Pension to the Australian Defence Force (ADF)
HIS-UPDATE (some edits) by me (following First Female Australian Prime Minister elected)
Background (Preamble):
In October 1991 the Australian Federal Government axed the pension to persons serving the Australian Army, Navy and Air Force who have served 20 years or more. This was to bring Australian military Super into line with the rest of the country.
Since 1999, the ADF has endured an operational temp not seen since the Vietnam. Government Foreign policy has seen the ADF involved in worldwide conflict and peacekeeping missions on a ever increasing scale. They are working harder then ever before, with less equipment and even less people in uniform to get the job done.
The military wants their pension returned despite internal surveys stating otherwise. I call on the Australian Government to re-introduce the pension to the ADF who put their lives on the line for their country. Service people can spend 9 months or more away from families year in, year out. Doing one of the hardest jobs possible for 20 years deserves a modest pension.
Give service people an incentive to complete 20 years service, otherwise people will continue to leave early and the shortage of service personnel will continue.
If it's good enough for Politicians to get a pension after 12 years in the trenches of parliament, it's good enough for a digger in the trenches of Afghanistan. The military pension is a fraction of what the pension Australian Politicians receive.
I Propose that the military have the option to return to the DRFDB system as the MSBS system has changed significantly since its inception. We had no financial advice at the time, other than being told that it was a better system, which turned out to be false. Military superannuation is currently being reviewed, yet a pension is not on the cards. WHY?
-----------------------------------
UPDATE: The link to the petition have be sent to the Defence and shadow ministers. Lets see if there is a response. Also a letter has been written to be sent to major newspapers. We wait and see Ladies and Gentlemen.
UPDATE 2: Emailed link and a letter to the Governor General, the PM, both Defence Ministers, Daily Telegraph, SMH, Courier Mail, Herald, The Australian, TT, ACA and 4 Corners. Sincere thank you to those who have signed. Keep those sigs coming people, the more exposure the better.
UPDATE 3: So far only 4 Corners have bothered to reply, Thank you ABC.
UPDATE 4: Well it took long enough, but Defence has now blocked access to this petition from any defence PC. This co-incides with the slow down of signatures. Thanks for the emails people, but there is zero I can do.
I'll finish with a quote from our defence minister.
"JOHN FAULKNER, DEFENCE MINISTER: Our commitment to supporting the men and women of the ADF is unwavering.
Oh really?
LAST UPDATE.
I received a letter from the minister stating that there is no chance of a pension for the ADF. Basically he states that you signed on the dotted line and deal with it. They state that we were given the choice to stay with DFRDB. My reply letter included the fact that what choice? considering you changed the goal posts after people changed to MSBS. I also stated my disgust at defence banning access to the petition. If it's not an issue then why ban it?
The press isn't interested, the government isn't interested, so it's case of keep begging for a pay increase of 4% over a couple of years of course. To all the defence personnel out there, best wishes and best of luck in getting the job done as more people leave.
To you pollies out there, enjoy your pension, you've earned it with your hard work, time away from family, in the firing zone from the press gallery, low salary etc etc.
Update 12 Feb 2010: I have decided to print out all signatures and if possible comments and mail a very large documents to all previously emailed members and institutions. I have decided not to let this rest and ramp up the fight for a pension in 2010. Anybody viewing or signing this petition, I urge you to pass on the link to others and contact your local member.
We, must ALSO TRY TO call upon the Australian Government to return the 20 year pension to ADF. The military pension commenced in 1948 and was killed off in 1991.
In light of the world we live in today, the Soldiers, Sailors and Airmen deserve to have their pension returned as a thank you for 20 years service in the defence of Australia.
Please sign the petition.
We, the undersigned, sign this petition to demonstrate our support that the Federal Australian Government change the Australian Military Superannuation's indexing scales to the same scales used for all other people in Australian Society who are generally referred to - correctly or not - as 'pensioners',
AND to bring the currently used 1962/63 life expectancy tables into line with current practice elsewhere in Society.
We believe this issue is a major consideration that Australian Politicians refuse to address. All we want is EQUITY.
You can further help this campaign by sponsoring it
The Australian Veterans Matter - The Fair Go Campaign petition to Minister for Finance, Australian Federal Government was written by Mary-Ann Martinek and is in the category Employment at GoPetition.
Australian Veterans Matter - The Fair Go Campaign