Amend Lautenberg Act Amendment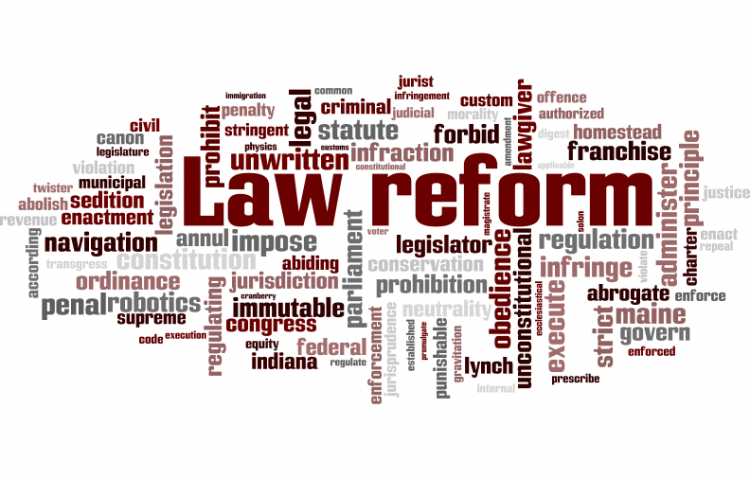 Target:

United States of America Legistlature (Federal Government)

Region:

Website:
April 24, 2007
This petition is electronically signed and submitted to Congress by the people of the United States Of America.
Later Started in December 2005 but failed and petition was closed due to lack of signatures.
Rewritten By Eric R. Clark of Fort Worth Texas, to include not a Repeal of Act
The Domestic Violence Offender Gun Ban (1996) was an amendment to the Omnibus Consolidated Appropriations Act of 1997 which was passed by the 104th US Congress in the Fall of 1996. Officially known as 'Gun Ban for Individuals Convicted of a Misdemeanor Crime of Domestic Violence' -- 18 U.S.C. § 922(g)(9)'[1], 'Public Law 104-208'[2] and is often referred to as the Lautenberg Amendment after its sponsor, Frank Lautenberg.
The Lautenberg Act conflicts with State Laws that are in effect that do not impose a statute under federal law, and or state laws preventing persons from owning a firearm, ammunition, or possessing of such items.
In Example: A person convicted of Domestic Violene in Texas is charged with and convicted of a Misdemeanor Charge Class A. A person convicted of Domestic Violence in very few other states Domestic Violence is charged as a felony.
In all states a violation of a protective order, as well as any other act of Domestic Violence while a protective order is in place is Considered a Felony and the Charges that were initially filed will automatically become a felony charge of Domestic Violence.
The Lautenberg Amendment and or Act does not specify to whether or not a Felony Conviction of Domestic Violence whether by plea, or by Deferred Adjudication or a Misdemeanor Charge of Domestic Violence should fall under the act.
The Lautenberg Amendment excludes all persons convicted of any type of Domestic Violence, or the Subject of a Magistrates Protective order from owning or possessing any type of Firearm, Ammunition, and or other types of weapons that involve a projectile device.
We, the undersigned, call upon the Unites States of America and the Houses of Senate, as well as Congress to Amend Public Law 104-208[2] to exclude certain individuals acting in a professional, and career capacity from the Lautenberg Amendment and or Act.
These Individual Persons and or groups should be excluded from the Lautenberg Act while executing duties of employment to include the following entities and professionals.
Security Guards and Private Investigators who have passed the Federal and State Requirements of possessing and carrying a firearm in the defense of a third party and themselves only while gainfully employed by a licensed and bonded Security Firm that is licensed in accordance with State and Federal Requirements concerning Security Guards and Privately Employed Investigative Authorities.
U.S. Military Personnel acting in accordance with the Uniform Code of Military Justice and the lawful orders of Commissioned and Non-Commissioned officers that are in direct supervision of them where the bearing of arms is required due to the orders whether verbal, or written of such higher ranking personnel.
Officers of the Law, to include persons gainfully employed by and sanctioned by Federal and State laws acting as Law Enforcement officials, peace officers and public servants that are required by duty and job description to carry and possess a firearm.
Licensed Individuals - Individuals Licensed by Federal, and or State entities and Authorities to possess, carry, and or repair, manufacture, or sell Firearms and or Ammunition by Licensed and Authorized companies or Employers, to include self employment, who have participated in and passed all Federal and State Requirements concerning the sale, distribution, repair, manufacture, and possession of firearms that are deemed legally acceptable by all Federal and State Statutes who have jurisdiction over their business, and or persons.
This petition is not to allow exclusions to persons convicted of Felony Acts that would normally exclude their rights to possess ammunition, firearms, or any other types of weaponry deemed by the Brady Act or any other Federal or State Law requiring the securing of firearms from persons.
Consideration of Domestic Violence Victims Rights in this petition are to include the following.
The Actor or Accused of Domestic Violence MAY NOT POSSESS A FIREARM OR AMMUNITION within the designated boundaries described by law in a Order of Protection, Restraining order, or after violating such Order of Protection. I.E. a Military Enlisted person or Police Officer may possess a firearm so long as they are outside of the boundaries of the protective order and under supervision of a third party. The Actor or Accused of Domestic Violence has not made verified threats of bodily harm, or acts of verified stalking.
The Actor or Accused of Domestic Violence MAY NOT POSSESS A FIREARM OR AMMUNITION if the accused has made verified threats to the victim, and has been arrested and jailed and charged with violating the protective order.
I.E. If the accused or subject of the protective order violates such order of protection then the person shall not be granted relief due to the fact that they have in fact broken the protective order.
You can further help this campaign by sponsoring it
The Amend Lautenberg Act Amendment petition to United States of America Legistlature (Federal Government) was written by Eric Ryan Clark and is in the category Law Reform at GoPetition.
Amend Lautenberg Act Amendment