All Voters Vote in Top Two Primary Elections for Congress, State Legislature, Governor, and Cabinet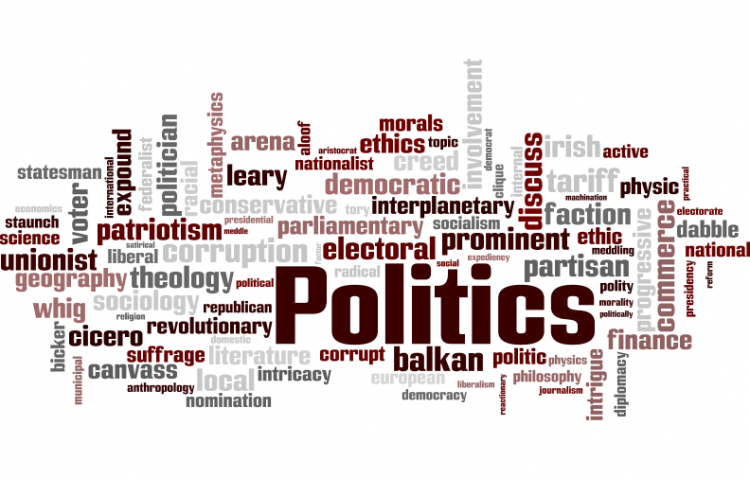 Target:

All Voters in Florida

Region:

Website:
Let's change the way voters and candidates come together at election time.
Florida Fair And Open Primaries is a Grass Roots Non-Partisan ALL Volunteer Organization that supports the addition of a constitutional amendment to the
2016/2018 election ballot to change Florida primary elections from a Closed Political Party System to a Voter Nominated Top Two Open Primary System.
Imagine a primary election system where ALL candidates are listed on a single
ballot and ALL voters chose candidates from any party or no party. The Top Two
candidates in each race compete in the General Election.
The simple truth is that Voter Nominated Top Two Open Primaries:
• Give ALL Voters a Voice Where it Counts -- in a Primary Election
• Give Voice to over 2.9 million No Party Affiliation (NPA) & Minor Party voters
• Only use our Tax Dollars for Primaries where ALL Voters Can Participate
• Allow Candidates to Campaign on Ideas & Solutions, Not Party Ideologies
• Retain Party rights to associate and select candidates of their choice.
• Require Candidates to Listen to and Appeal to a Broader General Electorate
• Eliminate Spoiler Effect in General Election
Frequently Asked Questions
Which races would be affected by the amendment?
o State elective offices and federal offices; Presidential primaries unchanged
Is a top two primary election constitutional?
o YES – US Supreme Court ruled (7-2) in March 2008
How many states have a top two open primary?
o California, Washington, (Modified Top Two in Louisiana and Nebraska)
Won't top two result in single party races?
o In three election cycles Washington State had < 8% single party races
Won't minor parties suffer under a top two system?
o An all candidate primary draws attention to minor party candidates
o Minor parties have opportunity to build coalition voting blocks in primary
Who do I contact to get additional information?
o Email Us at FloridaFairAndOpenPrimaries@Tampabay.rr.com
Currently in Florida
Florida and eighteen other states have Closed Primary Elections where only members of a political party may vote in their Party's primary. The taxpayers including the Independent Party, or those with No Party Affiliation (NPA), finance these primaries with taxpayer dollars. That means that 40+% of the US voters that are Independent/(NPA) become disenfranchised in primary elections. Yet they still have their taxes used to finance the elections of the Party that they have no say in which candidate should be selected/elected.
Polls show the number of Americans identifying as Independents or No Party Affiliation has surpassed that of Democrat or Republican. This disconnect-between the growing independence of the citizenry and the highly partisan nature of our governing process-is creating an unhealthy situation for our democracy.
We support and ask for your support of the Voter Nominated Top Two Open Primary Initiative as an important step towards transforming our political process and moving forward as a State and as a Nation.
We Thank You!
Florida Fair And Open Primaries
Ballot summary: Allows all voters to vote in primaries for Congress, legislature, governor, and cabinet; eliminates government-funded party nominations for those offices. Candidate nominated by party appears on ballot as party's nominee; other candidates may indicate party preference. Top two vote getters advance to general election regardless of party affiliation, except state office candidate obtaining majority of votes in primary is elected; provides for election of majority winner in Congressional primary if federal law is changed.
July 23rd, 2015 - All Voters Vote, Inc. received approval from the Florida Division Of Elections for their Initiative #15-18 to pursue for possible placement on the 2016 Florida Ballot!
We have provided a link to the Division Of Election's PDF of #15-18
Please DOWNLOAD IT - PRINT IT OFF- and MAIL IT to the address on their Petition.
We suggest MAKING three (3) copies for friends and relatives to do the same!
Just click on the link below!
The link is http://dos.elections.myflorida.com/initiatives/fulltext/pdf/64632-3.pdf
You can further help this campaign by sponsoring it
The All Voters Vote in Top Two Primary Elections for Congress, State Legislature, Governor, and Cabinet petition to All Voters in Florida was written by Florida Fair And Open Primaries and is in the category Politics at GoPetition.
All Voters Vote in Top Two Primary Elections for Congress, State Legislature, Governor, and Cabinet