Adoption for All: The Fairness for Families Petition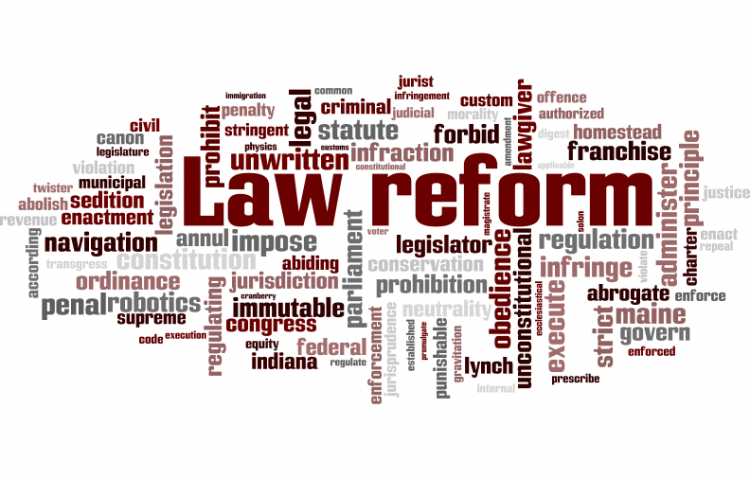 Target:

U.S. Congress

Region:

Website:
UPDATE (OCTOBER 16, 2008): WE ARE VERY PLEASED TO ANNOUNCE THAT USCIS HAS AMENDED ITS POLICY AND WILL ALLOW I600-A PROSPECTIVE ADOPTIVE PARENTS TO SUBMIT AN ADDITIONAL I600-A AND CONTINUE WITH THEIR ADOPTIONS!
For full details and restrictions, read the 10/14/2008 announcement in the Press Room link at www.uscis.gov. Or visit www.jcics.org/I600A.htm to read the announcement by Tom DiFilipo, President of the Joint Council on International Children's Services.
THIS IS A MAJOR VICTORY FOR THOUSANDS OF US FAMILIES WHO ARE ADOPTING INTERNATIONALLY.
Our efforts would not have succeeded without the tireless efforts of the US Congress (including Representative Pitts), Kathleen Strottman of the Congressional Coalition on Adoption Institute, Michael Valverde at USCIS, Tom DiFilipio and the entire JCICS staff, and everyone who has taken the time to sign this petition and pass it along. Lastly, our thanks to gopetition.com for providing this forum; this is proof-positive that individual voices can make a positive difference.
You are still welcome to sign the petition to show your support for this cause. Thank you.
David Yurkovich and Dianne Pearce
----------
SECTION 1: SUMMARY OF THE CRISIS FACED BY AMERICAN ADOPTIVE FAMILIES
Recently, the rules and regulations in the United States of America regarding international adoption have changed. Congress passed The Hague into law. When this was done, Congress explicitly stated that families who are in the process of adopting a child internationally and who have been in process prior to April 1, 2008, are considered "transition cases." As such, these families are, by law, grandfathered into the adoption rules and regulations that existed PRIOR TO April 1, 2008 until their adoptions are completed, and these families DO NOT have to re-file under the new Hague guidelines. However, the Department of State and the US Department of Homeland Security's CIS (Citizenship and Immigration Services, aka USCIS) bureau are blatantly ignoring this law and forcing all transitional families to abide by the new regulations. This not only contravenes the law as written, but also creates undue hardship for the thousands of US families affected, and will likely cause the disruption of the adoption.
Thousands of US families have been waiting in excess of 2 to 3 years for their adoptions from China and other countries to be completed. Now these families are being forced by the National Benefits Council (NBC) and USCIS to re-file under Hague, when clearly Congress wanted them to be grandfathered under the I600A rules they were subject to when they began their adoption process. Under the new rules these families will have to pay additional dollars, in some cases running into the thousands in fees to US adoption and homestudy agencies. Having already spent in excess of $10,000, many cannot afford these additional fees. In the next 2 to 3 years >10,000 US families will need to go through the I600A renewal process, which is a quick process, with approval time running from about 6 weeks to 2 months.
The new Hague (I800A) process is taking a MINIMUM of 6 months. So, should a waiting family be able to resubmit through all of the new Hague guidelines in a timely fashion, they still risk having the acceptance of their adoption referral, and the completion of their family, delayed by months, or terminated by the foreign government, and at the very least, during those months the vulnerable child that is to be adopted will languish in an orphanage. Also, since so few agencies received Hague certification, many thousands of families will be forced to re-sign with a new agency. If any person waiting in line for a China adoption changes agencies FOR ANY REASON, China requires that they resubmit their dossier, and move to the end of a line that includes adopters from many countries and is in excess of 25,000 families long.
So, after having waited in line for years to reach the front, AMERICAN FAMILIES ONLY will be unfairly shunted to the back of the line due to USCIS and NBC not following the law as written. No other country's adopters face this hardship. In addition, having to resubmit a dossier to China will mean the family must now meet China's newer, stricter rules. Many families who have been in line for 2 to 3 years will lose their China adoption completely under those circumstances.
The US Congress passed the new rules for USA adopters into law; however, in their wisdom, they had the foresight to see that the adoption process (particularly in China) has been moving extremely slowly, and so the US Congress particularly provided in the law that "transition cases" (those in the adoption process prior to April 1, 2008) can continue their adoption under the rules that were in effect at the time they began the process and UNTIL THEIR ADOPTION IS CONCLUDED. By breaking the law, the Department of State and Homeland Security's CIS bureau is literally playing with the lives of thousands of families (and thousands of innocent waiting children). To date, the USCIS and NBC are telling agencies and families that they have no choice but to follow the path they have set down, which is a deliberate lie, and also blatantly defies the law as written by Congress.
NO AGENCY IS ABOVE THE LAW. We, the undersigned, respectfully demand that our elected officials contact the Department of State and Homeland Security's CIS bureau and insist that the law be upheld as written by ALL the local USCIS offices nationwide, and the new NBC office. Thousands of couples and orphaned children are in danger of having their lives terribly altered by the arrogance and stubbornness of these government agencies who wish to ignore the law for their own benefit. This is unacceptable.
SECTION 2: AN END TO THE CRISIS? A PETITION AND APPEAL TO OUR CONGRESSIONAL LEADERS
We, the undersigned, are petitioning the members of the United States House of Representatives and the United States Senate, to ask for oversight of the United States Citizenship and Immigration Services (USCIS) and the National Benefits Council's (NBC) offices' implementation of the Hague Adoption Convention as provided by the US Congress.
The US Congress has stated in its adoption of the Hague Convention on Intercountry Adoption that ALL transitional cases (i.e., cases in which an adoption procedure was begun BEFORE the Hague came into effect) can legally continue the adoption process under the original I-600A form for orphan processing until the adoptions are finalized. However, many USCIS offices, and the National Benefits Council (NBC), are reportedly ignoring this part of the Hague Convention as passed by Congress.
The Hague Convention on International Adoption, which was implemented this year, states the following regarding the transition rule:
"SEC. 505 (b) TRANSITION RULE
The Convention and this Act shall not apply--
(1) in the case of a child immigrating to the United states, if the application for advance processing of an orphan petition or petition to classify an orphan as an immediate relative for the child is filed before the effective date described in subsection (a)(2)" which was April 1, 2008.
A USCIS Fact Sheet (Hague Adoption Convention) dated February 29, 2008, clearly acknowledges this: "Prospective adoptive parent(s) who file Form I-600A or Form I-600 prior to April 1, 2008, may continue to process their adoptions under the current orphan regulations…Prospective adoptive parents who seek to adopt a child under the orphan process will continue to follow the filing rules for Form I-600A or Form I-600."
However, many USCIS offices are violating this requirement and are refusing to "grandfather" those adoptive parents whose adoption was in process prior to April 1, 2008; these bureaus are breaking the law.
This blatant disregard of the requirement for grandfather status of families in process prior to April 1, 2008, has caused and will cause many hardships for the 10,000 to 20,000 families currently under the I-600A program who, due to China's current slow rate of referral, are being forced to renew their US paperwork between 3 and 5 times before their adoption is completed. These hardships include:
• DISRUPTION OF THE ADOPTION PROCESS: If USCIS is permitted to continue to break the law, many waiting parents will be forced to seek a new adoption agency that has achieved Hague approval in order to complete their adoption. This change of agency could cause China to disrupt the adoption process, as China no longer allows parents registered in China for an adoption to switch from one agency to another.
•EXCESSIVE ADDITIONAL EXPENSES: Waiting parents who are forced to switch filing status from I-600A to I-800A will incur many fees of several thousand dollars, such as new agency fees and new home study fees. These fees will present a hardship to many families who have already paid for these services.
•DELAY OF ADOPTION: The current processing time for an I-800A application is reported to be 6 months. If USCIS continues to violate the law, the result will be a deluge of paperwork, as the thousands of waiting China parents logged in with Form I-600A begin the long process of renewing through Form I-800A. The processing time will likely become even longer, and this will result in parents being unable to accept their referral from China when it is received, and could result in China pulling their referral, or at the least will delay their child joining their family by many, many months.
•INCREASED TIME IN INSTITUTIONS FOR ORPHANS: The delays caused by parents being forced to switch to Form I-800A will leave Chinese infants in institutions for many months more. These infants will be at even greater risk for developmental delays and attachment disorders, and their quality of life will be diminished as a direct result of USCIS and NBC ignoring the proper application of the law as written.
Homeland Security is using the following justification for their actions: When a family has received its 171-H approval from HS, it lasts 18 months. Families then have 1 renewal for which they don't pay. It is a "free renewal." After that, HS considers their application "new" - in this way they can charge the family for a new application. HOWEVER, THIS IS USCIS' INTERPRETATION OF THA LAW, AND NOT THE LAW AS WRITTEN. As for a free renewal, without question, families who are waiting for a referral would gladly pay the I600A renewal fee a second or third time. We are not asking for handouts ; we are simply asking that the law be upheld, and that we not be subjected to unlawful and unnecessary hardships by a rogue interpretation of the law.
Currently, there is no reason for any of these situations to occur. The law is explicitly clear and states that prospective adoptive families who filed for adoption using Form I-600a or Form I-600 prior to April 28, 2008, may continue their adoption process using this same paperwork. This is not a suggestion; IT IS THE LAW AS PASSED BY YOU, OUR ELECTED OFFICIALS.
However, Homeland Security's CIS bureau and the National Benefits Council (NBC) have ignored and continue to ignore the law; these government agencies are adversely disrupting the lives of thousands of waiting adoptive families and children, causing undue hardship, and unconsciously engaging in racial prejudice.
THIS IS UNACCEPTABLE TO US, THE WAITING PARENTS, THE FRIENDS AND FAMILIES OF THE WAITING PARENTS, THE AGENCIES THAT WORK WITH THE ADOPTIVE PARENTS, THE CHILDREN WHO SIT IN ORPHANAGES WITHOUT A VOICE OR AN ADVOCATE, AND THE BROADER VOTING PUBLIC OF THE UNITED STATES OF AMERICA. USCIS AND NBC MUST BE MADE ACCOUNTABLE, AND MUST BE MADE TO ADHERE TO THE LETTER OF THE LAW.
We, the undersigned, therefore respectfully request that you, our elected officials, demand that USCIS and NBC allow grandfathering until the adoption is completed, and not until they simply don't feel like doing it anymore. USCIS and NBC must be made to uphold the Hague Convention as approved by Congress and allow all the tens of thousands of waiting families who began their adoptions as I-600A cases to continue, and ultimately conclude their adoption as begun, using forms I-600A, and I-600.
You can further help this campaign by sponsoring it
The Adoption for All: The Fairness for Families Petition petition to U.S. Congress was written by David Yurkovich and is in the category Law Reform at GoPetition.
Adoption for All: The Fairness for Families Petition