A Petition to Protect Filipino Migrant Teachers and All Migrant Workers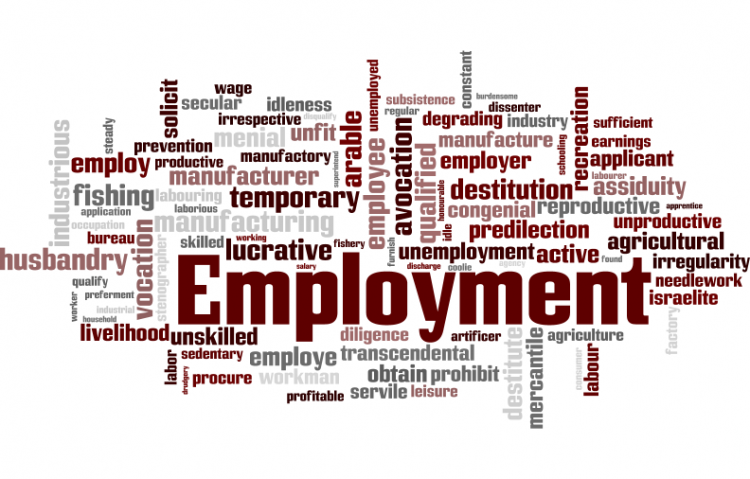 Target:

Philippine Government, Philippine Agencies, Philippine Congress

Region:

Website:
We are deeply concerned about the welfare of Filipino migrant teachers in the United States that went through some shady placement agencies. We are aware that many Filipino workers fall victims to these agencies that are out to exploit the vulnerability of a worker-parent who is adamant at providing a more stable future for his/her family.
While these recruitment agencies are accredited with the Philippine Overseas Employment Administration (POEA), many have a history of suspensions and violations; or even exploitative policies that have hurt a lot of Filipino workers, both financially and psychologically. The operations of these agencies are bordering on human trafficking.
We are particularly appalled by the experiences of our brothers and sisters now deployed in Louisiana who utilized the following placement agencies: PARS International Placement and Universal Placement International (UPI). They have been subjected to unjust treatment and oppressive polices by these agencies.
These placement agencies, under the control of Navarro has put in place a web of measures and modus operandi to guarantee that they squeeze the maximum amount of cash from their clients and at the same time ensuring that these teachers will remain dependent upon them.
UPI, headed by Lourdes Navarro aka Lulu Navarro, is based in Los Angeles, California. PARS, represented by Emilio Villarba (brother of Navarro), on the other hand handles their operations in the Philippines and is based in Quezon City.
We are doubly concerned as Lourdes Navarro, also known as Lulu Navarro, is a manipulative criminal who is a convicted felon in the State of California for fraud, grand theft, money laundering, and identity theft.
UPI and PARS will make everyone believe that there is a job waiting for all "approved" applicants. The problem however is that these agencies qualify and process more candidates than the slots required for a certain employer. Clearly, the more people they send, the more placement fee they collect. Many end up in the receiving country unemployed.
Further, UPI and PARS illegally charges exorbitant fees. Before a client leaves, they will charge an upfront 20% of projected annual gross income, which is over the 10% and staggered basis allowed by law. This overcharging of placement fees and its premature collection is tantamount of illegal recruitment, a violation of a Republic Act 8042 or the Migrant Workers and Overseas Filipinos Act of 1995 and P.D. 442 or the Labor Code of the Philippines.
On top of it all, UPI and PARS employ deceit and intimidation to ensure conformity from these teachers. To silence and threaten the teachers, Navarro always makes it a point to underscore that she can influence their employers and have them fired.
We are thus calling the attention of the Philippine Overseas Employment Administration (POEA) and the Department of Labor and Employment (DOLE). We call that these questionable placement / recruitment agencies be investigated and banned from the business of recruiting Filipino workers.
We demand that the POEA institute mechanisms for transparency in order to protect the rights of Filipino workers. We strongly suggest the online publication of the track record of all placement / recruitment agencies that includes information about violations, suspensions and complaints. We suggest further that a feedback mechanism be coordinated with labor and migrant groups where migrant workers can evaluate and rate the services provided by their respective placement or recruitment agencies.
We are also calling on the Department of Foreign Affairs and the Philippine Embassy in the US, that we know has knowledge about the issue yet fall short of concretely helping these teachers. We demand that Philippine Ambassador to the United States Willy C. Gaa initiate concrete actions to support the Filipino teachers who are victims of these agencies. We also petition for the embassy to assist the teachers, particularly those whom UPI failed to place, in finding alternative school districts.
To the Philippine Congress, we call for an investigation into the exploitative and oppressive practices of placement and recruitment agencies like PARS and UPI. We petition that a review of the laws regulating migrant labor be initiated. Further, we demand that Republic Act 8042 be strengthened to guarantee the rights and welfare of the Filipino migrant workers and to increase the penalties against those who exploit them.
You can further help this campaign by sponsoring it
The A Petition to Protect Filipino Migrant Teachers and All Migrant Workers petition to Philippine Government, Philippine Agencies, Philippine Congress was written by Gurong Sulong and is in the category Employment at GoPetition.
A Petition to Protect Filipino Migrant Teachers and All Migrant Workers