A Call on Ebay to Make Managed Returns OPT-IN Only and to Balance the Recent Defect Changes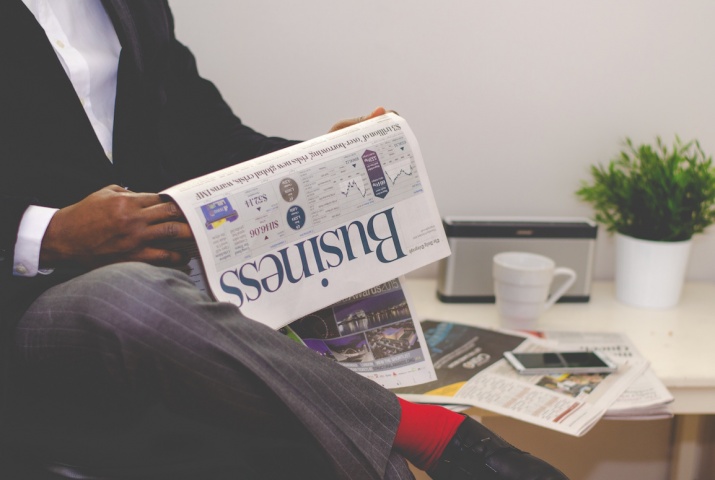 Target:

1000

Region:

Website:
eBay, once known as "The worlds marketplace" has once again taken measures to make it harder for sellers to offer service on its site. eBay has periodically made such adjustments, whereby sellers are precluded from allowing buyers value on eBay and shifting the market to Amazon or other platforms who provide a balanced opportunity for buyers and sellers to make a successful transaction.
Recent
Recently eBay have implemented more changes. These ones in particular are affecting sellers all over the world. Sellers are losing their Top-Rated status or above standard status over cancelled orders and customer error, leaving some of the best sellers wondering if there is anywhere else to sell their goods.
FAIRNESS ON THE SITE HAS BEEN ABANDONED - WE THE SELLERS WILL UNITE TO STAND FOR JUSTICE - WHETHER IT RELATES TO FILING CLASS ACTION AGAINST EBAY, EXPOSING THEIR PRACTICES ON NEWS, MEDIA, AND MANY OTHER CHANNELS TO ENSURE EBAY REPAYS THE COSTS OF DAMAGES THEY ARE CAUSING TO THEIR SELLERS
Issues
EBAY HAS IN PLACE POLICIES RESTRICTING AND CLOSING SELLERS IF OVER 5% OF BUYERS LEAVE NEGATIVE, NEUTRAL, OR FILED DISPUTES. FURTHERMORE NOW THEY ARE OVERREACHING - STOPPING SELLERS FROM LEAVING ANYTHING BUT POSITIVE FEEDBACK, AND NO LONGER PERMITTING MUTUAL FEEDBACK WITHDRAW OR MEDIATION THROUGH CHANNELS SUCH AS SQUARETRADE.
Final Value Fees
The final value fees on eBay should automatically be credited upon refund (whether whole or in part). Sellers no longer should have to apply, file, or request final value fee credits, as eBay having ownership of its subsidiary, Paypal, has the data reflecting the status of the refund. When the refund and return are handled through eBay and Paypal, accordingly, the final value fees should thereafter be automatically credited.
Defect changes
Currently, the only way for a customer to contact sellers about an item they bought is to open a case, causing sellers a "defect" on the sale. As many sellers are finding out, defects are hard if not impossible to have removed. The standards are not well established, and are "subjective" by what eBay employees decide if and when they choose to cooperate. eBay representatives themselves admit that they abide by a different set of guidelines as what we find in the user agreement. Sellers return policy, which governs the actual contract between buyer and seller is "superseded" by eBay.
We are asking that this become balanced, give sellers the option to resolve through inbox again, or at least have the defects removed if the case is resolved without any issue. Sellers should be able to remedy a buyer problem, per the sellers terms and conditions, similar to any retail establishment in the United States or abroad, without harm to the sellers good name, nor reputation.
Feedback Policy
As it stands, buyers are able to leave any feedback comment them deem fit for a seller, whereby a seller can only leave a positive feedback for a buyer. There are good, and bad buyers, and a seller should be able to leave the appropriate comment for a buyer as it seems fit, whether it be positive or negative. Furthermore, a neutral feedback does not denote a poor transaction or a defect, and should not account as a order defect.
Search Results - Best Match
eBay has changed the search results to use a multitude of criterea in dictating a best match. The first and foremost in this result is the "free shipping" option. Free shipping would indicate that the shipping price or cost is accounted for in the item cost. eBay charges a final value fee on the item price, and not the shipping cost, and thus in permitting only "free shipping" options to come out first in a "best match" search result, they are not serving what fits the buyers needs best, but rather manipulating the listings in a manner which costs sellers a higher final value fee.
The changes we are calling for:
1) Managed Returns - now mandatory, we are asking that this become opt-in only, and not burdening sellers with return shipping in any scenario.
2) Fairness in the feedback policy. Allowing both buyer and seller to leave appropriate feedback, and to revise feedback when desired.
3) Stop manipulation of search results, and permit organic results, such that the search prioritization " best match " is not based on listings that maximize eBay's bottom line and profit as a percentage of the final value.
4) Final value fees to be automatically credited when a seller issues a refund in whole or part, respectively.
5) We demand the same rights as buyers when it comes to claims. We demand to be treated fairly. If we can prove our case but the buyer cannot, we should win our case. There should be an unbiased review of the merits of the case.
Here is a link to a thread showing just how silly some of these defects are and why this needs to be changed.
http://community.ebay.co.uk/t5/Business-Seller-Board/Least-defective-defects/m-p/3201663#U3201663
In such a case- this buyer error counts as a defect, harming the sellers reputation.
Please leave your signature and a comment below and we will present this to eBay when we have the momentum!
This petition is against eBay in not allowing eBay sellers to manage their own return policies and in accounting a "return" as a defective against a seller.
In signing this petition, you are agreeing that this new rule is wrong and that it is unfair on eBay sellers, and that eBay should strike this policy.
You can further help this campaign by sponsoring it
The A Call on Ebay to Make Managed Returns OPT-IN Only and to Balance the Recent Defect Changes petition to 1000 was written by Alliance for eBay Sellers and is in the category Business at GoPetition.
A Call on Ebay to Make Managed Returns OPT-IN Only and to Balance the Recent Defect Changes