Petition Tag -
elvis
1. Petition to Award the Presidential Medal of Freedom with Distinction to Elvis Aron Presley
Elvis Presley, the greatest entertainer of the 20th century, heeded the call to service in the US Army, choosing that service above his career and own needs. Elvis came from a life of struggle and hardship yet overcame that hardship pressing on to realize a dream.

He spent his life singing songs that would heal and bring happiness to people not only in the U.S. but the world over, with a style all his own, the unique style that is still healing and entertaining people today. Elvis was one of this nation's top humanitarians and his estate, today, continues to contribute to charitable causes.

During his lifetime, Elvis Aron Presley had opened his heart to many Americans in need and is noted to even have risked his life to save another. Elvis was honored by law enforcement organizations with honorary memberships because of his desire to help others. Elvis had never lost sight of God and credited and thanked God for his success and blessings, believing in Him always.

Elvis knew and appreciated people from every walk of life: he spoke to the poor and to presidents in equal time. Time has not diminished Elvis' contributions to the United States of America and to it's people, and for every good deed, for every memorable song he gave us, and for the unconditional love and concern he had for the United States of America and his fellow citizens; for his posthumous ability to continue to entertain new generations, we request he be given the highest honor that the United States of America can bestow upon him.
We submit to The International Astronomical Union and the lawmakers in congress the renaming of the Orion constellation to the "Elvis" constellation on the grounds of raising awareness of the importance and relevance of the astronomical field.
As some of the most important astronomical observations have been made by the common man (man in the biblical sense) and the name of Orion the hunter having little relevance to modern thought renaming the constellation "Elvis, The King of Rock and Roll" provides a universally known figure for everyone to rally around and celebrate.
Lastly, we the undersigned, assert that perpetuating the Elvis mythos is in good humor for everyone and heals the poor of spirit.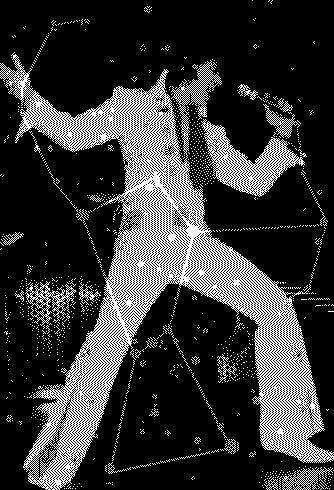 Hi Jovi Fans,

Like we all know the box-set is coming on. :)
Some like the title of it others don't: "100 million Fans cant be wrong". But i think most of us dislike the cover thats inspired on an album of Elvis P. 'the king'.

So for all those who dislike the cover of the box-set please sign this one. And lets hope the boys read this and think lets make OUR COVER, our own style not the style of Elvis.
I dont think Elvis fans would like it either.

so fans lets hear from you!
BON JOVI BELGIUM - ANDY DE BACKER
KEEP THE FAITH
www.geocities.com/bonjovibelgium
This petition calls for the reinstatement of Opry legend, and country music star, Hank Williams. Fifty years have passed since the tragic and untimely death of country music's greatest performer, who made his debut at the Grand Ole Opry on June 11th, 1949.

A few years later, in 1952, Hiram Hank Williams was asked to leave the Opry -- with the intention that he would sober up and make a return to the stage that he loved so much. Before he could make that return, he passed on, in the back seat of a car on the way to an Ohio show. Even now, Hank Williams has yet to be reinstated to the Opry.

Hank Williams has been one of the most influential artists to ever record; changing the face of music, and the way that we view country music. Since his passing in 1953, he has posthumously achieved numerous rewards and achievements. In 1961, he was inducted into the Country Music Hall of Fame, and a few years later, he was added to the Country Music Hall of Fame Walkway of Stars.

In 1973, he was the recipient of the Pioneer Award by the Academy of Country Music. He received a Grammy for 'Your Cheatin' Heart' in 1983, and was then inducted into the Rock N' Roll Hall of Fame in 1987. That same year he was given the Lifetime Achievement Award from the National Academy of Recording Arts and Sciences. Life Magazine even ranked Hank Williams #1 on the 'Most Important People in Country Music' list. Within his short years with us on earth, he had 11 #1 singles, including 'Lovesick Blues,' 'Kaw-Liga,' as well as 25 other Top 10 Singles.

We, the undersigned, feel that it is past due for Hank Williams' reinstatement to the Grand Ole Opry. Hank Williams was one of the most influential people to ever record or write music, and his untimely death made it impossible for his to 'redeem' himself in the Opry's eyes, but after 50 years we feel that his legacy has more than made up for any objections that the Opry may have had about his personal life. His lyrics and music helped create everything traditional country music became.

Sincerely,
The fans of Hank Williams, Sr.

------------------------------------
A note from GoPetition eds:
The above image is a derivative work of the following images:
File:Hank_Williams_Drifting_Cowboys.jpg licensed with PD-US-no notice
2011-10-24T23:03:14Z GDuwen 1209x1405 (497173 Bytes)