World-Class Education for Washington: Support School Libraries & Information Technology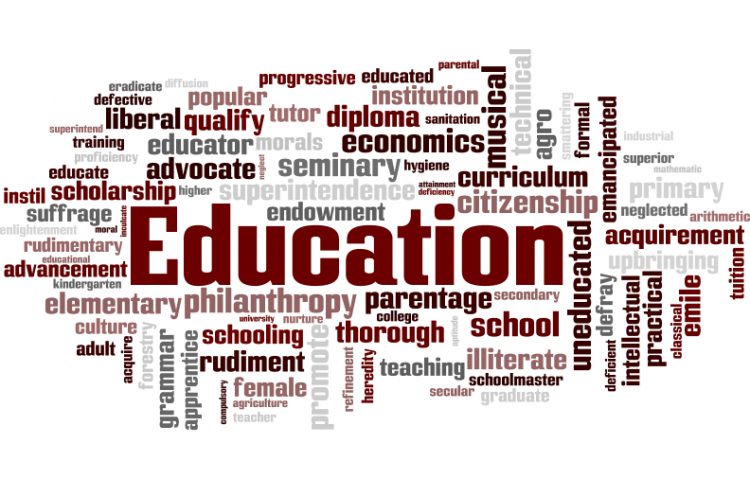 Target:

Washington Residents

Region:

Website:
NOTE: THE PLACE TO SIGN THE PETITION IS AT THE BOTTOM OF THIS PAGE
Citizens across the state of Washington are calling on state leaders to ensure that all Washington elementary and secondary students have full-time access to school libraries and a certified teacher librarian.
It is our hope that Washington voices can help reverse the trend of serious reductions to our school library programs by calling on our leaders to ensure that teacher librarians, library programs and technology training are no longer at risk. It is our wish that our children and their teachers have full and equal access to the literacy and collaborative opportunities provided by our school libraries and certified teacher librarians. It is our belief that information literacy and the technology training facilitated in our school libraries are crucial to our children, and that the teacher librarian's knowledge of student ability allows them to place "just right books" into the hands of students, fostering a love of reading and life-long learning.
The Seattle Times published an article this year (9/12/07) which highlights just some of the cuts that have occurred in Washington: "Around the state, school districts are cutting librarian services in order to balance their budget. Last year, the Darrington School District cut two librarians. This year, Granite Falls cut 1.5 librarians, leaving 1.5 to staff its four schools. Monroe didn't replace one retiring librarian, so some librarians now travel between schools.
Marysville cut one elementary-school librarian. Federal Way schools cut 20 librarians, and the Spokane School District made 10 elementary-school librarian positions half-time."
The results of numerous studies indicate that Washington students and teachers would be best served by intact, fully-funded library and technology programs.
The U.S. Commission on Libraries and Information Science summarizes what decades of research have shown in state after state after state:
*Students in schools with good school libraries learn more, get better grades, and score higher on standardized test scores than their peers in schools without libraries.
*School Libraries have an important role in teaching. Certified teacher librarians are working with teachers to change what is possible in the classroom and support learning opportunities with books, computer resources and more.
*School libraries are leading the way for technology use in schools.
*School libraries inspire literacy.
*School libraries need to be staffed by a certified teacher librarian in order to have a positive impact on student academic achievement. (http://www.nclis.gov)
To access an extensive list of research please see http://www.lrs.org/impact.php
Dr. Michael B. Eisenberg, Dean Emeritus and Professor of Library and Information Science at the University of Washington, puts it like this:
"This is the information age. Key basic skills for all students are reading, communicating, information and technology literacy. To quote Bill Gates, 'Computers today are a million times more powerful than 20 years ago. And, it's going to happen again. In 20 years, computers will be a million times more powerful than today.'
What does that mean for our children? What will it mean to live and succeed in such a world? Our children will need to be more than literate – they will need to be fluent in reading, communicating, information processing and technology."
The state of Washington has an historic opportunity to make what Dr. Eisenberg describes a reality. The Washington State Legislature has convened a bipartisan basic education funding task force that is charged with reviewing the definition of basic education and the state's education funding formulas. This is historic because, in the words of Senate Majority Leader and task force member Lisa Brown, "Washington's basic education allocation formula – the way our state pays for K-12 public education – hasn't substantially changed since 1977. We still are trying to fund 21st-century schools using an outdated 20th-century model, and it's time for change." Washington voters agree, and their voices will be heard when petition signatures and comments are submitted to members of the task force. (Please take a moment to submit a comment along with your signature - your message will be sent directly to WA leaders.)
We are encouraged and hopeful that the joint task force will review the research, consider the issues surrounding school library services, and will do what is necessary to see that school libraries, teacher librarians and information technology receive adequate and sustained funding.
______________________________________________
The authors of this petition are parents whose children attend school in a Washington district that recently made the third cut in four years to library programs. We have formed a state-wide coalition to advocate for the issues addressed in this petition.
Charter members of the coalition include:
Don Barbieri, Chairman of Red Lion Corporation. Served three governors as Economic Development Commissioner and chaired the state's Quality of Life Task Force.
Dr. Mike Eisenberg, founding dean of the Information School at the University of Washington. Currently Professor and Dean Emeritus. Dr. Eisenberg, along with Bob Berkowitz, developed the Big6, the most widely-known and widely-used approach to teaching information and technology skills in the world.
Dr. Gene Sharratt, Clinical Assistant Professor in Washington State University's Department of Educational Leadership and Counseling Psychology. Dr. Sharratt is the Director of the Washington State University Superintendent Certification program and research advisor for the Center for Educational Effectiveness.
Jan Walsh, Washington State Librarian, Office of the Secretary of State
If you would like to join the coalition or are seeking additional information, please visit fundourfuturewashington.org to learn more about WCS-lit The Washington Coalition for School Libraries & Information Technology as well as to access a plethora of research on the issue.
We, the undersigned, call upon Washington State Legislators, Governor Gregoire, and the members of the Joint Task Force on Basic Education Finance to ensure that Washington students have full-time access to school libraries and a certified teacher librarian to provide a competitive education in information technology and literacy.
(Note: If you have problems validating your signature with the provided security code, please email your vote to lisa@fundourfuturewashington.org. The security code is designed to stop robot spam and ensure that the signature list is of the highest integrity.)
You can further help this campaign by sponsoring it
The World-Class Education for Washington: Support School Libraries & Information Technology petition to Washington Residents was written by Lisa Layera Brunkan and is in the category Education at GoPetition.
World-Class Education for Washington: Support School Libraries & Information Technology