We support and nominate Amadu Massally to be the new director of the office of Diaspora Affairs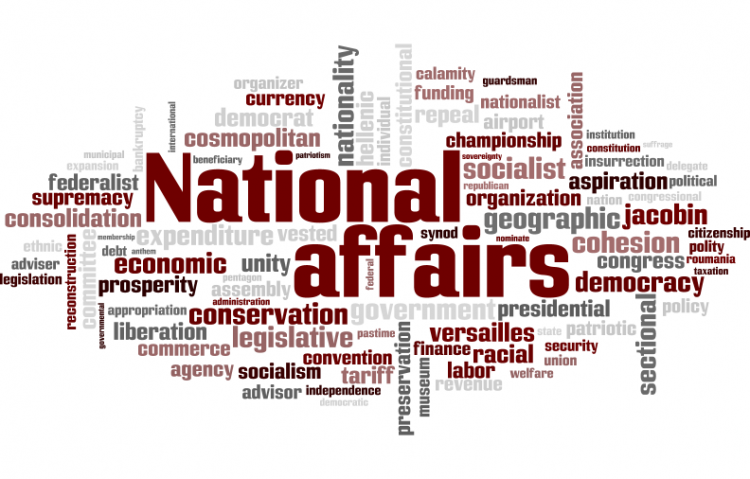 Target:

To all Sierra Leoneans in the Diaspora.

Region:
In order to ensure that the GOSL benefits from the analytical and other technical expertise of Sierra Leoneans abroad, as well as promote efficiency, accountability and democracy in its dealings with the Sierra Leonean Diaspora, the government of Sierra Leone (GOSL) established the Office of Diaspora Affairs.
It is our conviction that for this office to effectively deliver on the above expectations it must be occupied by someone that understands the intricacies and diversity of and commands respect amongst the diaspora community, across tribal, cultural, religious and political spectrum. Someone with the right administrative and proven leadership qualities.
We members of the Diaspora community hereby endorse the nomination of Amadu Massally for the position of Director of Diaspora Affairs. The previous director Dr. Michel Sho-Sawyer has been relieved of his duties. We cannot afford to have him replaced with someone that may not be up to the task without our input. Then why are we considered the FIFTH REGION?
Why Amadu Massally:
Amadu Massally's contributions to Diaspora activities and efforts could well be summed up as building bridges for the future. In five years as a full-time Sierra Leone Diaspora activist with a non-remunerated joint appointment in Presidential Task Force of the MCC and the national Sierra Leone EITI Steering Committee, and the leading figure behind the ground-breaking DENI-SL initiative, among many other Diaspora-oriented activities, he has worked tirelessly on building bridges and related consensus building among Sierra Leoneans in the Diaspora and those at home. He has also led and is currently leading other activities that have national implications such as the National Summit for Diaspora Sierra Leoneans and the Pilgrimage to Sierra Leone next year as we celebrate the 50th Independence Anniversary of our country.
Amadu has led and administered national-oriented programs while sitting as President of the Sierra Leone Network, and as founder of the Sierra Leone-Gullah Heritage Association has led Sierra Leoneans to form relationships with African Americans with Sierra Leonean ancestry (the Gullahs and DNA Sierra Leoneans, sepcifically), while living both a professional and family life in the United States. It is almost certain that all active members of the Diaspora who are doing work geared towards national development either know Amadu or know of him through his work. This is not a small feat in the eyes of some of us Diaspora members. He exhibits the kind of work ethic and professionalism that one wishes were characteristic of all Sierra Leonean patriots. To find such constant striving to improve the situation in our country – when there are virtually no extrinsic motivations or rewards for doing so in that, many of his work is done pro bono – is truly admirable. We believe the time has arrived to formally and materially acknowledge our interest in Amadu Massally's significant contributions to the country from the Diaspora and more importantly have him represent our interests as the Director of the Office of Diaspora Affairs.
The nomination of our candidate for the Director of the Office of Diaspora Affairs alongside our petition started with a straight forward campaign to put the best man for the job in the job regardless of any favors. In fact, we will be pleased to support any other candidate that has shown to us through years the consistent work towards national development and with some semblance of accountability and transparency as the "Great Amadu," has done, as he is fondly known in our Diaspora Internet discussion circles.
In his role as CEO of Gamut Consulting, LLC, Amadu Massally is responsible for helping Fortune 500 companies identify and implement the applications and technology infrastructure necessary for their sales, finance, operations and security functions. He is a Certified Public Accountant (CPA) and a Certified Information Systems Auditor (CISA), among other things. He has worked for big name organizations in Corporate America such as General Electric (GE), American Express, PriceWaterhouseCoopers (PWC) and as a consultant with Sprint, Fannie Mae, and Freddie Mac among others. Amadu has extensive administrative and proven leadership qualities we can all tap from.
We will append this letter with supporting detail to illustrate what our candidate has been able to accomplish and the continued work he is still involved in with pertinence to Sierra Leone. We look forward to your cooperation in meeting our needs in an all-important position/office like this one.
Respectfully submitted,
Interested members of the Diaspora
[Signatories to the Petition]
You can further help this campaign by sponsoring it
The We support and nominate Amadu Massally to be the new director of the office of Diaspora Affairs petition to To all Sierra Leoneans in the Diaspora. was written by Jesmed F Suma and is in the category National Affairs at GoPetition.
We support and nominate Amadu Massally to be the new director of the office of Diaspora Affairs