Use Those incarcerated for Non-Violent offenses to build Border Wall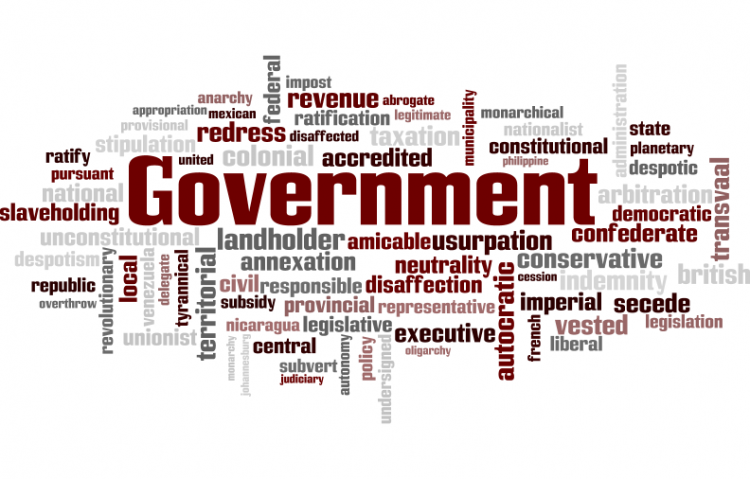 Target:

President Trump

Region:
This is 100% my personal idea. I do not belong to any political organizations. I wish my idea to save the American Taxpayer money and benefit those who are incarcerated or under Correctional Supervision. They often lack skills; construction, technology etc. that prevent them from securing employment after they are back in society. They are often overlooked for jobs because of their status. My goal is to save the American Taxpayer money and give those incarcerated a chance to become productive members of society. This would only be for those incarcerated for non-violent offenses. I would love to concentrate the majority of the workers to those incarcerated for drug offenses. I also would like to see those who are unable to participate in physical labor act in supporting roles, such as Security, Care positions. I hope if you like my idea you will sign my petition and pass it on to as many people as you can. Thank you for reading and considering my plan.
Slashing the Cost to American Taxpayers of Building the Southern Border Wall.
We would like President Trump, Vice President Pence and Congress to consider the employ of non-violent prison inmates, (especially those incarcerated for drug related offenses) or those under Correctional Supervision such as probation or parole to reduce the labor costs of the Southern Border Wall.
The latest estimates to build the Southern Border wall are somewhere at $12-$15 Billion Dollars. We believe that these costs can be greatly reduced by employing those that are incarcerated.
Besides the obvious savings to the American Taxpayer, there are benefits to the inmates as well:
*These inmates would be learning "Employable Skills", that can make employment upon release much more accessible; giving the inmate an advantage that others may not possess.
*These inmates would be much more attractive to prospective employers due to the skills acquired by participation in the building of the wall. Construction, technology, positive work environments, positive co-worker relations and proper work ethics are what employers are seeking to hire regardless of past indiscretions.
*For female inmates that cannot participate in physical labor positions, there are support opportunities, logistical positions such as security etc,
*These opportunities may be (depending on laws) an opportunity to reduce their incarceration or supervision time. This can return non-violent offenders back to their families and as productive members of society with their new construction and other employable skills.
We are facing an enormous resistance from the Mexican Government to care for the wellness of their own citizens. Something that should be condemned & imposed sanctions on by the United Nations as well as the Mexican Citizens who have seen the revenue from their countries' exports exploited. The Mexican government has even go so far as to publish a pamphlet on how to exploit the American Welfare system and how to avoid deportations.(*1)
Our education, healthcare, welfare and employment markets are already strained to their breaking points. Sanctuary Cities spending untold millions of taxpayer dollars to provide these non-citizens legal defenses against deportations and the amount of United States Currency that is leaving our nation is immeasurable; these dollars are being sent to countries and for some of these countries they are being used for illegal trades such as drug & slave trafficking. Not to mention that those tax dollars may be better spent on infrastructure maintenance that may have prevented the recent damage to the Northern California Dam.
We see the usage of incarcerated persons or those under Corrections Supervision as a win-win for everyone. The delays because of cost of the Southern Border wall will be greatly reduced to the point that no one can deny its' viability.
(*2) The United States at year end of 2015 saw the number of incarcerated at 1.53 Million persons. This does not include those on parole or probation. Many of these persons will find difficulties finding employment upon release and this lack of skills and employability may contribute to recidivism rates. This program of contributing to National Security can return these persons as productive members of society with skills and options, rather than hopelessness and little opportunity. We can offer them hope and pride where there may be none for some or most of these inmates and supervised.
We do wish to limit the participation again to non-violent offenders with a concentration on those who have participated in drug related crimes. For those with drug related crimes perhaps visualizing the actual border and how easily drugs and people are being smuggled, some dying in the process will have a profound effect on their rehabilitation.
Please Mr. President and Mr. Vice President, we the undersigned ask that you consider our proposal and its' benefits not only for the security of our Southern Border, to the taxpayers who did or did not elect you and to the incarcerated who can return to society with a renewed sense of purpose, knowing that may be more attractive to employers.
This proposal may greatly reduce the impact on the deficit that you have inherited due to past administrations' recklessness with the taxpayer's money.
This is in no way a partisan issue. I feel this is a program that can be supported equally by both houses of Congress that are concerned with protecting our Southern Border from Drug and human smuggling, much less opportunities for those who may have terroristic plans to harm our country from being able to enter our country illegally.
The security of the United States is non-negotionable!
Thank you for your prompt attention to this urgent matter.
References:
1* http://www.nytimes.com/2005/01/06/world/americas/a-mexican-manual-for-illegal-migrants-upsets-some-in-us.html
2* https://www.bjs.gov/content/pub/pdf/p15_sum.pdf
You can further help this campaign by sponsoring it
The Use Those incarcerated for Non-Violent offenses to build Border Wall petition to President Trump was written by Michelle B. and is in the category Government at GoPetition.
Use Those incarcerated for Non-Violent offenses to build Border Wall