TRAŽIMO JAVNU ISPRIKU PREDSJEDNIKA JOSIPOVIĆA, RADI VELIČANJA SIMBOLA KOMUNIZMA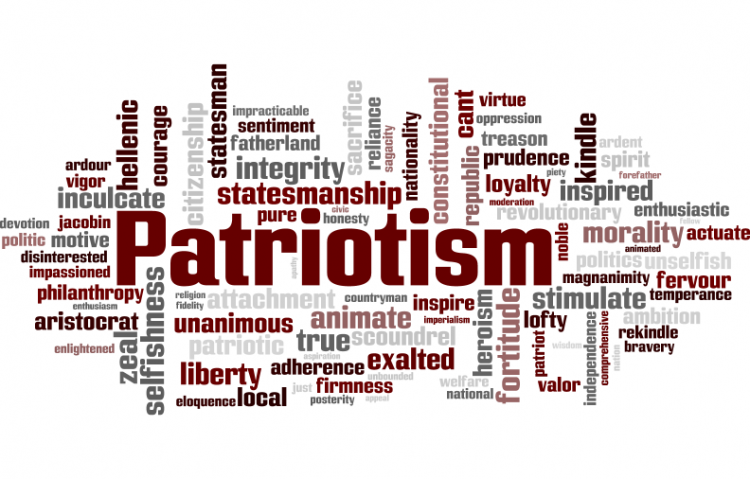 Target:

HRsvijet

Region:

Website:
Predsjednik Josipović je nedavno na javnoj svečanosti u mjestu Srb, okupljenim "antifašistima", koji su u tom trenutku skandirali ima ratnog zločinca Tita, rekao doslovno slijedeće:
"Gledam vaša odličja iz Drugog svjetskog rata koja danas nosite i tako treba, s ponosom ih stavite"...
Zatim je dodao:
"Neki od vas nose i kape partizanke. To su lijepe kape, one su poruke ljubavi i mira, poruke da više nikada ne bude zločina, genocida i rata."
Josipović se dakle ponosi drugom Titom, koji se na svjetski priznatoj listi političkih zločinaca i diktatora nalazi na visokom devetom mjestu, a pod kapama sa sotonskim crvenim pentagramom, koji je po Josipoviću "poruka ljubavi i mira", ubijeno je više desetina tisuća nedužnih hrvatskih civila, žena i djece, od Bleiburga do Domovinskog rata.
Na top listi vodećih svjetskih zločinaca, u prvih 10 se nalaze čak šestoro komunističkih diktatora: Mao Ce-Tung, Staljin, Lenjin, Saloth Sar, Mengistu Haile i Josip Broz Tito. Njih šestero zajedno direktno su odgovorni za smrt preko 100 milijuna ljudi. To je dakle "Josipovićeva poruka mira i ljubavi", koju nosi zvijezda petokraka....
Da u bilo kojoj drugoj europskoj državi, njen predsjednik u službenoj prigodi izjavi tako nešto, parlament te zemlje bi odmah tražio njegovu ostavku. Pošto Hrvatska, zaslugom političara poput Josipovića nije normalna, niti europska država; tražimo ovom peticijom od aktualnog predsjednika samo javnu ispriku, kao minimum obzira prema svima onima koji su dali svoje živote za slobodnu i neovisnu Hrvatsku!
Ovom peticijom tražimo, da se predsjednik Ivo Josipović u sklopu jednog večernjeg dnevnika na hrvatskoj javnoj televiziji, javno ispriča za svoje veličanje komunističkih simbola, koji su već odavno odbačeni i osuđeni u svim zapadnoeuropskim zemljama.
LJudi koji su nosili partizanske kape, odgovorni su za zvjerska ubojstva hrvatskih vojnika i civila na Bleiburgu i Križnom putu, a pripadnici JNA, koji su također nosili kape sa crvenom zvijezdom, odgovorni su za smrt velikog broja hrvatskih građana, za vrijeme Domovinskog rata.
Kakav je to hrvatski predsjednik, koji veliča i hvali one koji su odgovorni za granatiranje Dubrovnika, Vukovara, Siska, Petrinje, Zadra i drugih hrvatskih gradova? Kakav je to vrhovni zapovjednik Hrvatskih oružanih snaga, koji veliča dojučerašnje protivnike i ubojice svojih vojnika?
Kakav je to "proeuropski" orijentiran lider, koji veliča simbole koje je odavno osudila Europska deklaracija o totalitarnim režimima? Čije interese na kraju krajeva zastupa gospodin Josipović? Hrvatskog naroda očito ne...
Javna isprika je stoga najmanje što Ivo Josipović može učiniti za sve invalide i veterane domovinskog rata, hrvatske udovice i djecu koja su ostala bez očeva, kao i sve poštene i mira željne Hrvate, koje je ova njegova nepromišljena izjava duboko ogorčila i uvrijedila.
Pozivamo sve one koji Hrvatsku iskreno vole, da potpišu ovu peticiju i tako se izbore za poštivanje njenog dostojanstva, kao i dostojanstva onih koji su je u krvi stvarali!
You can further help this campaign by sponsoring it
The TRAŽIMO JAVNU ISPRIKU PREDSJEDNIKA JOSIPOVIĆA, RADI VELIČANJA SIMBOLA KOMUNIZMA petition to HRsvijet was written by Romano Sole and is in the category Patriotism at GoPetition.
TRAŽIMO JAVNU ISPRIKU PREDSJEDNIKA JOSIPOVIĆA, RADI VELIČANJA SIMBOLA KOMUNIZMA