To Make a Safer n Brighter Tomorrow in Nashville TN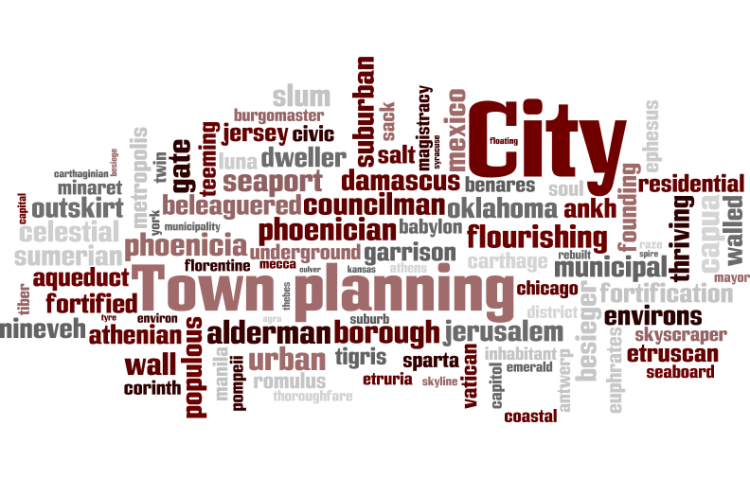 Target:

City of Nashville

Region:
NASHVILLE, Tenn. - There will be no charges filed against the driver who hit and killed an 18-year-old Nashville girl on Gallatin Road last winter, despite investigators concluding he was driving at least 80 miles per hour in a 40 mile per hour zone.
Maria Gonzales was wearing her Opryland mall uniform when she got off the evening of November 28, 2009. She was at the bus stop on Gallatin Road, crossing the southbound lane to get to her next bus, when she was struck and killed by Anthony Kim.
Fund Set Up For Nashville Teen Struck, Killed
Neither Kim or Gonzales were reported to be impaired that night, but Kim has charges stemming from 2000 for reckless driving and DUI.
At the time of the accident some witnesses claimed Gonzales, dressed in dark clothing, had stepped out in front of Kim and not used the crosswalk. Other witnesses said Kim was drag racing with another driver.
Sketches derived from on scene recreations and traffic camera video indicate Gonzales' body landed in the northbound lane of Gallatin Road, about 150 feet from one of her boots. Her purse strap, jacket, blood, keys and other belonging were spread out across the four lanes of the roadway nowhere near her body. The sketch indicated Kim did not stop his car until he was past the Briley Parkway ramp, a good 330 feet from where he struck Gonzales.
In a letter dated July 22, 2010, Assistant District Attorney Megan McNabb addresses an investigating officer and details why charges will not be sought against Kim. While the letter recognizes Metro investigators believed Kim to be driving at least 80 miles hour, it cites "unbiased witnesses" who estimated his speed to be about 50 miles per hour. Citing a 1996 case, State v. Gose, the letter states that speeding, standing alone, does not constitute gross negligence or reckless driving.
The letter goes onto point out Gonzales' clothing, and failure to use a crosswalk. As for the witness who states Kim had been drag racing, the fact that the witness also pointed out the area was not well lit was a factor in not pursuing charges. Video of a second driver was in police evidence, but investigators noted they could not identify the driver.
The last point made is that Gonzales' mother, Lisa Gonzales said she could provide names of other witnesses, many of whom could attest to the drag racing, but had not done so in a matter of two months.
Just about a quarter of a mile from the accident site, sitting next to her daughter's grave Friday afternoon, Lisa Gonzales said she was not satisfied with the conclusion and feels it blames Maria for being killed by a speeding driver.
"I feel like I've been kicked in the face over again," said Gonzales. "Not only kicked in the face because of my daughter, but kicked in the face because of no charges."
Considering Kim's prior charges and probation, along with investigators' estimate of his speed that night, Gonzales believed he would at least be charged with reckless driver if not vehicular homicide.
Gonzales is now figuring out how to move forward.
"Where do I go? What do I do? I need somebody to step in," said Gonzales. "I gave it to God and I know he's got it but what more can I do? And what do I need to do?"
I, Lisa M. Gonzales, am crying out to the Great City of Nashville, TN to assist Maria in receiving justice and assisting the people of Nashville to make a safer community for all.
A lot of people have seen the News coverage surrounding the death of my daughter, Maria Oza Gonzales, killed on November 28th 2009, on Gallatin Pike, in front of K Mart, here in Nashville.
I am requesting is that the city of Nashville Tennessee place sidewalks, crosswalks, and better lightening through this area; reducing the probability that another pedestrian, bus rider, or bicycle rider loses their life needlessly.
Reducing the speed limit to 30mph in this location which is so close to a school zone, may prevent children from being harmed, as that was not the case that where Maria Gonzales was killed. I, further, request that the two bus stops located on Gallatin Pike (one if front of K Mart and the one in front of Mapco/ BP be placed inside the K Mart parking lot as you see in the Wal-Mart store parking areas. The other bus stop, located next to the Spring Hill Funeral Home needs to be eliminated or a crosswalk with caution light signs should be placed in such a way to allow drivers to be aware that pedestrians in that area are attempting to cross the roadway.
To many people's lives have been taken without charges being filed in these vehicle vs. pedestrian cases, therefore, dangerous drivers continue to have no consequences for their deadly acts and the victims are exploited as 'the cause' of these accidents because they were not wearing a certain color of clothing.
This year alone 67 people have been seriously injured and or have lost their lives leaving there families, friends, and loved ones devastated and their families grieving the missing loved one and 18 people have been prosecuted.
It is my belief that the laws need to be changed allowing for the prosecution of criminals who choose to break the law. When proven any driver of a car is speeding, under the influence, or breaking any other law (no matter of what coloring of clothing the victim is wearing) the driver should be facing 15 to 25 years in the state prison for vehicular homicide at a minimum.
Please sign this petition and help change Nashville to make it a better and safer place for us and for our children, helping Nashville to fondly remember Maria Oza Gonzales by the positive changes that were made in her community as a result of her senseless death.
Thank you for helping Maria to make a difference in this community. If you have any questions please feel free to email me at lisagonzales38@gmail.com
You can further help this campaign by sponsoring it
The To Make a Safer n Brighter Tomorrow in Nashville TN petition to City of Nashville was written by Lisa and is in the category City & Town Planning at GoPetition.
To Make a Safer n Brighter Tomorrow in Nashville TN