The People's Motion of No Confidence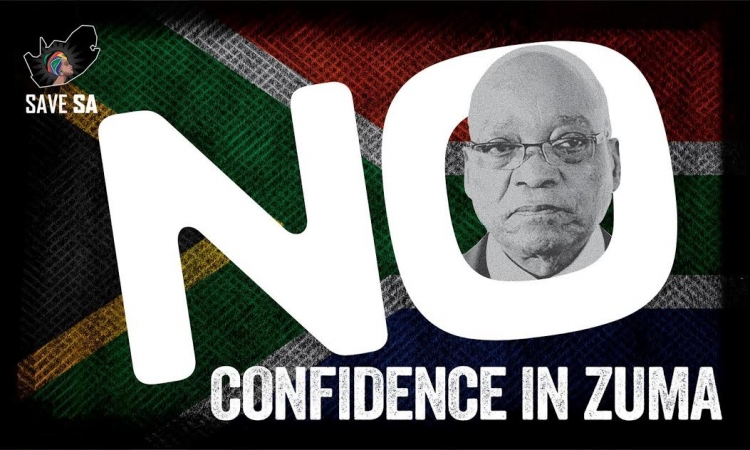 Target:

Speaker of the House

Region:

Website:
We have closed this petition portal. Please visit www.savesouthafrica.org to sign the People's Motion of No Confidence.
Over the last few months there has been a growing chorus of voices from all sectors of society calling on President Jacob Zuma to step down from office. These voices range from urban to rural, labour organisations and leaders to business organisations and CEOs. They are joined by the faith community, the arts and culture and academic community, young and old, male and female.
The message is loud and clear: The people have lost confidence in President Zuma -- and it's time for him to go.
South Africa deserves a President with integrity, who is honest, transparent and accountable, and who serves all the people of our beautiful land.
We, the people of South Africa, call on the Speaker of the National Assembly to table this People's Motion before the House and urge all MPs to endorse it, regardless of which party they belong to. The national interest requires that they do so.
We are submitting this motion because we believe:
1. People have lost confidence in President Zuma and it's time for him to go;
2. He is no longer suitable to hold the highest office in the land;
3. He is in breach of his oath of office because he failed to uphold and respect the Constitution;
4. He has failed in his duty to avoid conflicts between his constitutional responsibilities and his private interests;
5. He continues to abuse executive power by undermining important institutions of democratic, constitutional governance such as National Treasury and Chapter Nine bodies;
6. He has failed to resolve serious governance problems at state-owned companies.
Further, we believe President Zuma is a threat to our country's economic stability and a threat to the interests of the poor as well as to the Constitutional principle of social justice.
We, the People of South Africa, believe that Parliament is elected to represent the people and has a crucial role
to play in overseeing the Government, holding it to account and ensuring its lawful conduct.
Parliament must act in the interests of the people!
We urge the National Assembly to table the People's Motion and to act on its mandate by passing a motion in terms of section 102(2) of the Constitution to remove President Zuma from office.
I petition the Speaker to hear my call and that of my fellow compatriots.
I support this Motion because I love my country and I yearn to see a democratic, ethical and constitutional leadership that truly serves all our people.
Nkosi Sikelel' iAfrika.
The The People's Motion of No Confidence petition to Speaker of the House was written by Save South Africa and is in the category Government at GoPetition.
The People's Motion of No Confidence