Thank you ArcelorMittal Galati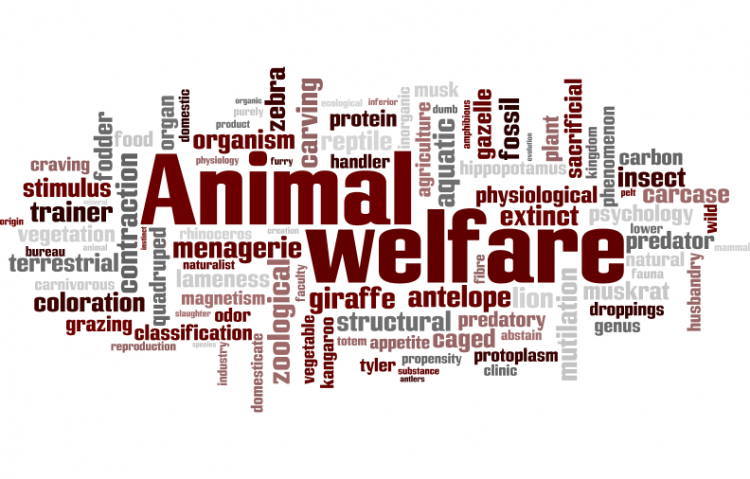 Street dogs are estimated to be 2.5 millions, roaming around entire territory of Romania, in villages, large towns, closed factories, in hospitals and school gardens, at the edge of the road, on highway.
Abandoned, abused, suffering. Just born puppies, seniors, disabled, small and large size, different colors, shapes and personalities. Since the communism gone, more then 20 years ago, no authority done absolutely nothing in Romania to stop the strays overpopulation grow.
ArcelorMittal is the World largest steel company and they own a steel plant in Galati, one of the largest from Europe. This was built in communism time and when ArcelorMittal purchased it, they became the "lucky" beneficiary of few hundred strays which rapidly became few thousands dogs.
Located at the outskirt of town, the steel plants surroundings are the "ideal" place where most of the dogs are abandoned from Galati, often from Braila (near-by large town) or villages. In searching for food, dogs migrate to the departments where people work, take lunch breaks and leave rests of meals in trash.
Packs of dogs were formed in a short notice ,sometimes these dogs became territorial, aggressive and attacking employees and clients of the local steel plant.
A solution had to be found by the AMG board for the safety of people and for health security reasons.
In 2007, AMG contacted ROLDA to work out an action plan for dogs and people wellbeing.
In summer of 2007 the first steps were made for what became soon one of the biggest dogs centers. In fall 2011, AMG invested in kennels improvements and also sponsored the building of a charitable small veterinary clinic to be used for free sterilizations and low cost treatments for homeless dogs.
The plans for coming future include connecting the shelter to national electric network, adding water and electricity for the vet clinic, purchasing the veterinary equipment, building running spaces for dogs exercises.
From its inception, this investment cost AMG over 1 million EUR.
AMG is the first company based in Romania who decided to invest into solving its own street dogs problem, being tired to wait for incompetent authorities to do something for years.
AMG carefully considered all aspects related to employees safety, the protection of environment, animals welfare. Kennels build with modern materials are insulated, offering space and comfort to all sheltered dogs. This was a project in partnership with a relatively small foundation (at that time) ROLDA, a project started from zero, built up with dedication, responsibility and in respect for every form of life.
ArcelorMittal Galati silently offered an alternative for thousand of "nobody" dogs.
Hundreds of dogs were captured, placed in safe, clean kennels where quality care is provided (good dry dog food, veterinary assistance, flea and internal parasites control treatments), dogs are tamed, evaluated and rehomed safely in countries like Holland, Norway, UK, USA or Romania, from where touching follow-up stories came regularly.
It is over 5 years since AMG efforts make a difference for the Galati community, for each and every life saved for possible dangers and looked after with care and compassion.
5 years, day by day commitment, funds spent, help offered unconditionally to ROLDA to accomplish the strays rescue mission. Its speaks for itself and this should be appreciated, encouraged, maybe set as an example into this materialistic World ready to forget its values.
Romania and why not saying Europe, especially its south-east part, needs more reliable sponsors and partners like AMG. ROLDA is lucky to benefit of such a collaboration and see with less worries our dreams come true.
By adding your name to the list of signatures, you'll be mentioned as a person who appreciate and admire AMG investment for Romanian dogs.
In a country in which dogs are slaughtered, abused, used in the most barbarian way, AMG choose to have a different approach to proof that a civilized, humane way of dealing with street dogs population is "mission possible".
To ArcelorMittal Corporation
I learn about the successful dogs project from Galati, Romania supported financially and logistically by your company. Thanks to your sustained, tremendous efforts, thousand of street dogs benefit of a quality, safer life and have a hope to be rehomed in a good home.
International public opinion is used to be informed about tragedies related to Romanian dogs, abuses and mass-slaughters.
The shelter built by ArcelorMittal Galati is in antithesis with everything I learn so far in relation with shelters from Romania and it offers in two words quality and respect to these voiceless souls. I can only hope that more corporations will follow your example and choose to sponsor humanitarian projects and invest into community future.
----------------
Respect for sustaining actively the Romanian animals welfare!
Sincerely,
The Undersigned
You can further help this campaign by sponsoring it
The Thank you ArcelorMittal Galati petition to ArcelorMittal, Luxembourg,Corporate Headquarters was written by ROLDA and is in the category Animal Welfare at GoPetition.
Thank you ArcelorMittal Galati