Tales of Symphonia 3 Video Game !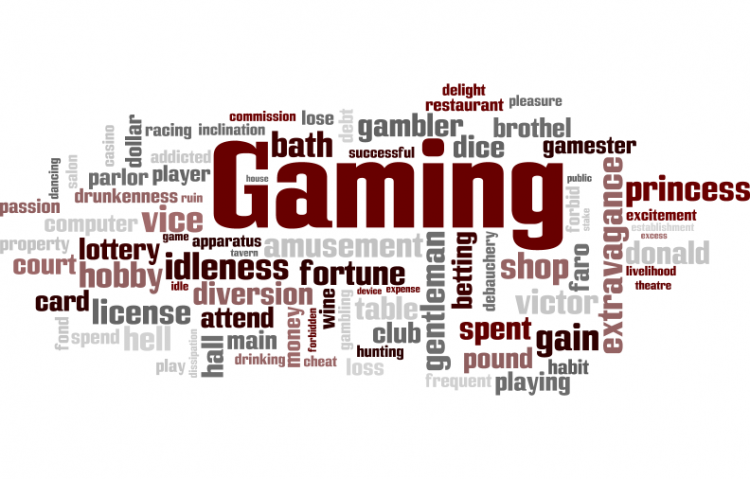 Target:

Namco

Region:

Website:
Publisher: Namco
Developer: Namco
Genre: Role-Playing
Release Date: Jul 13, 2004 (more)
ESRB: TEEN
ESRB Descriptors: Fantasy Violence, Suggestive Themes, Language
The game is set in the world of Sylvarant, a land that is on the wane due to a steady loss of mana, the energy source that is needed both for magic and to support life itself. As the crops begin to wither and hardship sets in, the people turn their hopes to the Chosen One, a servant of the Goddess Martel, who can reverse the ills of the world by completing a journey of world regeneration.
You play as Lloyd Irving, a teenage boy, who sets out with Colette Brunel (the young girl who happens to be the Chosen) and a group of compatriots to restore the world's mana and to set things right. The story is standard fare and has a few obvious twists, though it's shored up a good deal by the wide range of characters you come in contact with.
The journey may be long, but it's well-populated with characters and a few subplots, which you can keep track of in a synopsis journal accessible from your main menu.
[RE-EDITED JUNE 22, 2010 JUZ SO YOU KNOW THE CREATOR OF THIS POST ISNT DEAD xD. ]
HEYY TALES FANS !
You love Tales of Symphonia dont you?
Otherwise you wouldn't be on this page xP
Point is, Tales of Symphonia 1 was fantastic. It left you wanting more huh? Yet it ended right when Lloyd &Colette were talking to Martel naming the World Tree. (which btw called Yggdrasil but never said in 1 or 2 but is due to mythology) BUT NAMCO GAVE US SYMPHONIA 2: DAWN OF THE NEW WORLD ! Which advanced 2 years later after Lloyd &the regeneration group combined the Sylvarant &Tethe'alla world &its aftermath.
[ PROS & CONS OF TOS 2 ] *IMO!!!!
***SKIP THIS SECTION, NOT IMPORTANT LOLOLOL.***
LOVED the twisting plots such as 2 diff personalities &a 3rd null/empty identity in Emil Castignier (spelling? LOL) Emil, Ratatosk &Aster inside him O: Centurions, Sylvaranti Dynasty/Vangaurd. Alice's stupid baby talk, yet shez 18 x.x "Hewoo MartMart, Hawkie, Dumbo Decus" xD, &all that. I LOVED tos 2's story plot too, BUT I WAS SOOO DISAPOINTED WITH THE FOLLOWINGG. Fucked up pronunciaton of MANY thingz. HORRIBLE VOICE ACTORS for Genis, Regular Emil, Lloyd, &Zelos D:< !! I wanted to rip my ears out ;_; !!!! Genis, omfg horrible. HE SOUNDED LIKE A GIRL. Like Naruto dubbed or BlackStar from Soul Eater, dubbed x.x Emil srsly sounded like a pussy o.e but he wuz a coward in the game so itz fine xD &THE GAME WUZ TOOO SHORT ! i beat it in 3 dayz as soon as i got it >.> but i LOVED how Laura Bailey voiced for Marta Lualdi &Johny Young Bosch for Emil/Ratatosk ;DD !!
Most of the DUB cast of the Anime Bleach was there xD Ichigo as Ratatosk, Uryu as a Number of Gaurds o.o, Ukitake as Orochi, Halibel as Marta &Emil's Aunt ,& Alot of Others...
☆☆[ TALES OF SYMPHONIA 3 SHOULD BE ABOUT ... ]
This game, IF MADE, should DEFFINETLY be about Kratos Aurion, Yuan Ka-Fei, Mithos Yggdrsasil, &Martel Yggdradil . All about the past and how the Centurionz were back then. And How they all met and the Ancient Holy Ground of Kharlan. The War, Mithos the Hero, Goddess Martel, Cruxis's Past, Creating 2 Worlds, EVERYTHING BEFORE ABOUT MITHOS'S JOURNEY TO THE POINT WHERE DIRK FOUND BABY LLOYD IRVING AND MOTHER ANNA NEAR THE ISELIA VILLAGE PASSED OUT AND FATHER KRATOS IS (Maybe?) FIGHTING KVAR/RUNNING AWAY . >:O ! IM A VEEEERRRRY CURIOUS MEXICAN-AMERICAN xDD
HAHAHAJAJAJAJAHEHE. o.o
ANYWAYZ, please sign &i'll love youu forever<3 xD
You can further help this campaign by sponsoring it
The Tales of Symphonia 3 Video Game ! petition to Namco was written by Nina and is in the category Gaming at GoPetition.
Tales of Symphonia 3 Video Game !