Take Action Against the SEC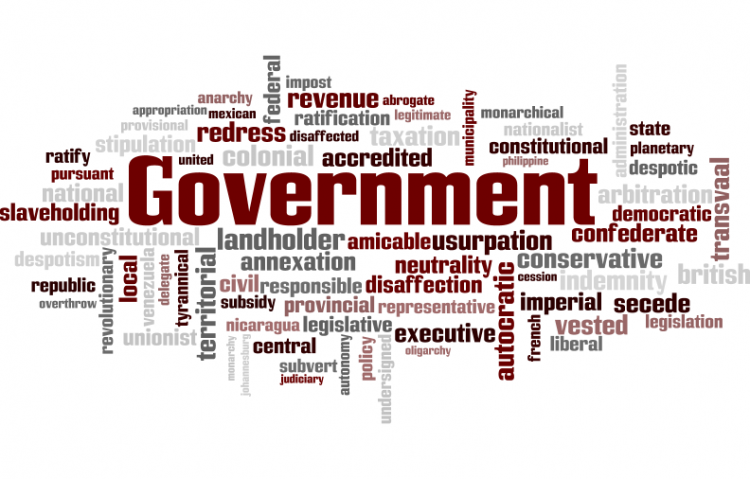 Target:

Members of the U.S. Congress and U.S. Senate

Region:
A Petition to call upon all members of the U.S. Congress and U.S. Senate to take immediate action in halting the injustice taking place at the Securities and Exchange Commission.
To All Fellow Americans,

The following petition is submitted to you for your serious consideration. After reading it, if you agree that something needs to be done, please let your voice be heard by signing it. This will contribute to all of our collective voices becoming a single serious force that every U.S. Congressman and U.S. Senator will have to acknowledge.

The now steady stream of debacles unfolding on a week-to-week basis within the confines of Wall Street are remarkably frightening and without parallel. The illegal actions taken by those people that are corrupted most certainly has caused and will cause vast pain to many innocent people. To add insult to injury, it is becoming ever increasingly clear that a broken and failing Securities and Exchange Commission (SEC) could have and should have prevented many of these epic scandals. Our system of regulation and oversight endowed to the Securities and Exchange Commission is supposed to be used with vigor to thwart such scandals from ever taking root. Yet unfortunately, this same SEC has been asleep at the wheel for many years now, overlooking so many obvious plots to rip-off investors as well as help turn our stock markets into free-wheeling, rigged casinos. The SEC has failed so miserably in its responsibilities entrusted by the American investor through the Congress that the repercussions of such dismal failure have already had devastating and wide-reaching effects all over the world. From the family living in Boise, Idaho to the national economy as a whole, this country is suffering because of the inept and corrupt workings of the SEC.

How do we go about fixing the SEC? We must demand positive, proactive action from our U.S. Congressmen and U.S. Senators. They must do a full dissection of all agencies within the SEC with the the full intention of revamping the SEC from the ground up. There is no time to waste because next week another travesty will unfold that should have been prevented last week. Another critical tool that is needed to fix the SEC will be through our Judicial Court System. The Courts can set precedence and interpret the truest form of the laws that are already written. If certain worthy cases can get reviewed by these Courts, the judicial rulings coming forth from these can change certain un-American acts the corrupt and inept SEC has been engaging in.

One such American company named Universal Express (stock symbol: USXP.PK) currently has solicited the Supreme Court of the United States to evaluate the merits of its complaints against the SEC. Not only has the SEC failed to act against the proven manipulation leveled against this tiny, trailblazing company but it has also colluded with the perpetrators by refusing to enforce the laws that could have easily prevented such manipulation. The CEO of Universal Express, Mr. Richard A. Altomare, has for over 10 years been valiantly fighting for the rightful enforcement of laws that are on the books to protect his company as well as over 60,000 shareholders from being rampantly "naked-shorted" (issuance of counterfeit shares by wall street hedge funds and other miscreants). Concurrently, during this time period, Mr. Altomare publicly transformed himself into the pro-typical 'Whistleblower', bravely educating all investors, CEO's, the American media, as well as the SEC itself, that something is dreadfully wrong with the mindset, the policies, and the actions of the Securities and Exchange Commission of the United States of America.

For all the good Mr. Richard Altomare did with regards to alerting and educating the general public about naked shorting and market manipulation by greedy and wayward wall street forces, he suffered unrelenting persecution from the SEC. The SEC used all available means to silence him including threats, court action, and yes, even imprisonment. For 83 days last summer, he sat in solitary confinement within a New York jail cell, all for non-payment of a court-levied fine, which the court itself later concluded he could not afford to pay. His company, Universal Express, was sold off for farthings by a "conflicted" SEC-appointed Receiver, who promptly told the employees never to return, the shareholders that their stock was worthless and "naked shorting" was non-existent. The 'American Dream' of thousands of ordinary citizens was violated beyond one's wildest imagination.

Hopefully the Supreme Court can rectify what damage the SEC has left in their wake of gross mismanagement of this case. If a company such as Universal Express that already won two large RICO, un-appealable judgments (700 million $) against stock manipulators in 2001 and 2003 fails in its quest for Justice in this land, one can only imagine which company or investor is next to get mauled by the heavy hand of the corrupt Government in the guise of the Securities and Exchange Commission.

Please sign your name to this petition so that we may bring this to the attention of all Congressmen and Senators to step up the pressure that is so desperately needed to be applied towards abolishing or severely restructuring the SEC.

WE THANK YOU FOR YOUR SUPPORT!!
Sign this petition