Support the Residents of Lea Bridge House and stop embezzlement of taxpayers money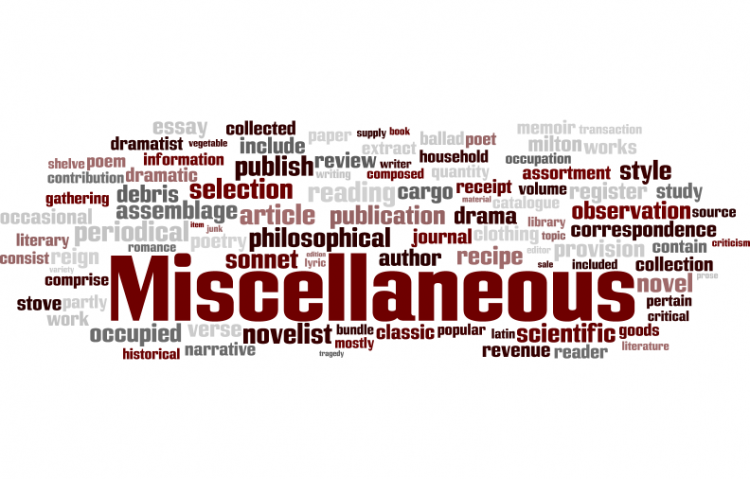 Target:

The Public

Region:
In Nov 2007 Chiltern Hundreds Charitable Housing Association/ Paradigm took over management of Lea Bridge House, residents were given only 2 days notice from the former management re a change of management.
Mentioned in the minutes at a residents meeting were works were needed to bring the building back to Health and Safety Standards were required. In March residents were notified of an increase from £75 to £129.95 that would come about in April. the building was undergoing major works, yet an extortionate increase of 73% was too much for a room in hostel accommodation with shared facilities.
Some residents took this up with the Fair Rent Assessment Panel and Rent tribunals (others feared being evicted), with success, finding that the rooms were £75 / week. However what took place next was that CHCHA / Paradigm decided that they would use section 21 notices to evict those seeking out their rights, and whilst they've managed to evict many of those seeking out their rights, their policies for those willing to pay only £75 / week as stated by MP Neil Gerrard as contradictory.
Here are the results from the rent assessment panel:
http://www.rpts.gov.uk/Files/2008/August/90001TCH.htm
http://www.rpts.gov.uk/Files/2008/October/MR22_LON00BHMNR20080167_Augustine_Leanda_20080926171128.htm
In this time the building had still not reached Health and Safety standards, the kind of inconvenience it created for residents is unthinkable, not to mention there was no mention of asbestos removal until Manager Valentina O'Connell had to write a letter to council and send a copy to a resident as part of a request by Councillor Ahmad on the type of repairs done to the building.
(just a reminder that legally you wouldn't be able to rent out a property below Health and Safety Standards, much less charge inflated rents for it) However somehow Housing Associations get away with this kind of behaviour, they seem to be above the law.
The residents believe this increase not only extortionate but also embezzlement of public funds.
The management of Lea Bridge House have used bullying, blackmail, they tamper with the royal mail, and intimidation tactics using fictitious rent arrears to bully tenants to no end.
Since many residents are on housing benefit and so the local council accepts these increases on the Housing Associations behalf. And there is also a shortfall i.e. Housing only pays up to £119, and the remainder must be paid by the claimant. (this satisfies 2 purposes, it means that claimants are always in arrears and that local council doesn't need to rehouse them technically)
These Housing Associations are being criticised for not providing what they were intended to provide which is affordable Housing. (and have a policy of increasing rents on a yearly basis as well as evicting people or making them homeless,and this one in particular abuses section 21 notices (possession orders) i.e. they are a liability to the taxpayer. This Association received in excess of £35 million in government funds and grants for projects. And has a property portfolio valued at £635 million.
There is a similar hostel accommodation Lea Bridge East (run by the Inner London Group)which charges £416/ week to it's residents. Council allows them £400 in taxpayers money for housing benefit claimants and no one says a word about it.
Head of Council Councillor Clyde Oakes admits now that the council can stop these payments, if they wanted to, however he believes that these charges are fair compared to others in the area (He must be talking about Lea Bridge East) that charge much more. So what is stopping them from doing the right thing and stopping these inflated payments?
Maybe this building was another one of those £1 deals between council and Chiltern Hundreds Charitable Housing Association including a VAT return, have a look at this.
http://www.hillingdon.gov.uk/ctteedocs/old_executive_decisions/cab_housing/rep_cab_housing_08may06.pdf
Just to remind you that they then use this equity to continue purchasing more properties and charge extortionate rents.
Our MP Neil Gerrard claims he can't do anything, but says hes doing he's best. Management and Executive Board of Chiltern Hundreds Charitable Housing Association with links to government spanning 30 years are not responding to requests from those who have written to them stating the rents were incorrectly served. With no mortgage taken out on this property apparently, it seems that homeless and the vulnerable are being used as scape goats to charge these increased rents to whilst they treat us the Taxpayers like fools.
Sara Cosgove from the WalthamForest Guardian and Yasmin Allen from Leyton Life have both written articles about some of the issues involving CHCHA / Paradigm.
Councillors Akram, Councillor Ahmad and Councillor Davies have known about about the situation in this building for sometime now and from the Head Councillors mouth it seems they can do something about the extortionate rent increases, but are choosing to avoid it.
To residents it seems that not only are Housing Associations a liability to the Taxpayer, but their connection to government is so strong one can't help but think that all this funding and money is being kept in the same pot, i.e. from Government to Government organisation. This is where our taxes are going, it's obvious that it's not there to help yourself or I for that matter.
Not only that, but this is also part of the reason property prices have gone up, due to the rent increases they charge, hence all this rubbish that there's not enough to go around is nonsense, the truth is they want to make big profits whilst they "Help" the people. And there is a lot of waste in this sector.
Housing Associations have become a liability to society and are a menace to the Taxpayer.
So this question is to you the Public. What do you think?
Do you believe this to be embezzlement of Taxpayers money?
We the undersigned call on the Public to decide if this Housing Association: Chiltern Hundreds Charitable Housing Association / maybe others like it are embezzling Taxpayers money.
You can further help this campaign by sponsoring it
The Support the Residents of Lea Bridge House and stop embezzlement of taxpayers money petition to The Public was written by Adriano and is in the category Miscellaneous at GoPetition.
Support the Residents of Lea Bridge House and stop embezzlement of taxpayers money