Support the New Halifax Convention Centre Construction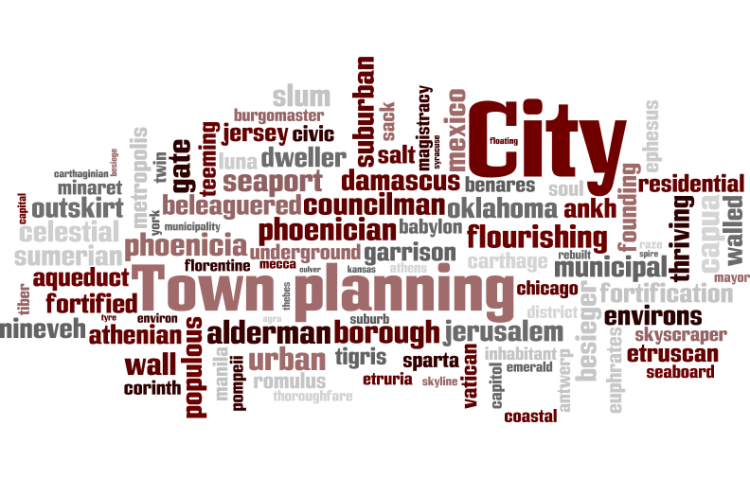 Target:

Municipal, Provincial and Federal Government

Region:
On July 19, 2010, the more than 1600 petition signatures and hundreds of comments were printed and delivered along with a letter of support from Meeting Professionals International to the 3 levels of government who will now begin the RFP review process. Thanks to everyone who took the opportunity to add your name to the supporters of the proposed convention centre in Halifax.
1. Why does Nova Scotia need a new convention centre?
Hosting major events and conventions is a key economic driver for the municipality and province – generating jobs, economic benefits and tax dollars for the benefit of citizens. The World Trade and Convention Centre (WTCC) is 25 years old and has fallen below the level required by convention and event planners and is considered "B" space, not of the calibre befitting a top meeting destination. As a result, we are losing business and the jobs and benefits that come from the convention and major events business. We estimate that in the last three years, Nova Scotia has lost at least 70 conferences due to our lack of capacity. In real terms, this meant a loss of 56,000 delegates, 115,000 room nights and an estimated $4 million in provincial tax revenues.
2. Why should the government invest in this facility?
The vast majority of convention centres worldwide are owned and operated by governments and run by organizations such as Trade Centre Limited (TCL), with their primary function being economic generation. Over the past 10 years, TCL (including WTCC and Halifax Metro Centre) has hosted in excess of 8 million attendees and generated almost $975 million in direct expenditures, resulting in over $40 million in provincial tax revenues. Beyond economic spin-offs, meetings and conventions are an anchor to our communities – impacting the bottom lines of businesses large and small; acting as gateways that bring new visitors; generating increased exposure, investment and business development; and, providing platforms where people gather to share new ideas.
3. What new opportunities would a new facility bring to Nova Scotia?
Nova Scotia enjoys distinct advantages including destination appeal, recognition, and geographic location – Halifax is the closest of all Canadian cities with a convention centre to Europe and the Eastern U.S. With a new facility, the greatest area of opportunity lies in the international market, particularly conventions for international associations. There are nearly 7,000 international meetings each year; nearly 3,000 of which are available to Canada. Already, the potential of a new facility is attracting new business to Nova Scotia, with several conferences expressing interest in hosting here if a new facility is available.
4. How does a new convention centre in downtown Halifax benefit rural Nova Scotia?
A new convention centre, and the events it can attract, can be a primary instrument of economic development for the province. Generating perpetual tax revenue for the federal, provincial and municipal governments, a new convention centre will help fund valuable provincial infrastructure like roads, schools and hospitals. In addition, conventions attract influential professionals, experts and decision makers who come to spend money. The average delegate can spend up to four times as much as the average visitor to Nova Scotia and will also engage in pre- and post-convention travel and return visits to the province.
5. How will a development in downtown Halifax benefit Dartmouth?
The continued growth of our entire municipality relies on new development, new investment and creating lures that will draw new people to both sides of the harbour. The development of a new multi-purpose complex in downtown Halifax complements similar efforts that are underway to transform Dartmouth into a major retail and commercial growth centre. Creating clusters of activity on both the Halifax and Dartmouth waterfronts will add further destination appeal and reinforce our reputation as a destination unlike any other – one that offers rich history, breathtaking vistas, diversified experiences and an integrated community. Beyond increased tax revenues and the spin-off impacts for local hotels, restaurants and retailers, these efforts will create the potential for new business attraction and position the Halifax Regional Municipality as the economic hub of Atlantic Canada.
6. How many jobs will be created by a new convention centre?
Along with a new convention centre comes a wide range of benefits for the city and province. TCL currently employs 90 full-time and 300 part-time staff, we anticipate staffing needs will significantly increase with a larger convention centre. There will also be positive impacts for our direct suppliers and services partners such as audio-visual companies, meeting planners and food and beverage suppliers. The construction of the facility will also create thousands of jobs, with an estimated 1,500 jobs anticipated.
We, the undersigned, call on the governments of HRM, Nova Scotia and Canada to invest in and support the construction of a new convention centre in Halifax.
The Support the New Halifax Convention Centre Construction petition to Municipal, Provincial and Federal Government was written by Roberta Dexter and is in the category City & Town Planning at GoPetition.
Support the New Halifax Convention Centre Construction